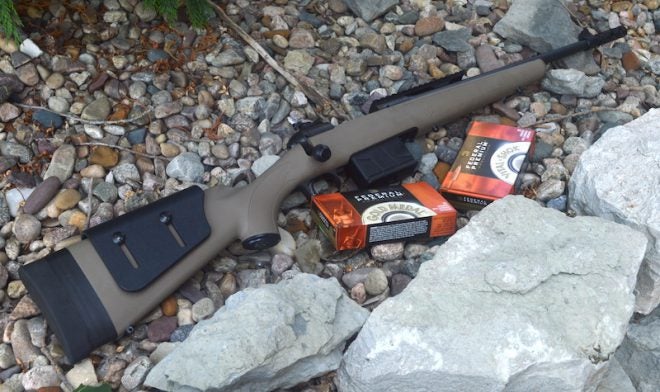 Despite being quite old, the scout rifle concept originally developed by Jeff Cooper is still hot. Ruger's versions are reportedly selling well and now Savage Arms has joined in with its own Model 11 Scout Rifle offering. Like all Savage rifles, the already-frequently-backordered Model 11 Scout Rifle delivers a lot of value and accuracy paired with Savage magazine compatibility and a proven design. For a $818 MSRP, customers now have available an affordable scout rifle about $300 less than the competing Ruger model.
The Cooper Scout Rifle Concept
The late great Jeff Cooper was quoted as saying, "The natural habitat of the general-purpose rifle is the field, the forest, the desert, and the mountain–not the shooting shed with its bench rest. To be really useful a rifle must be as short, light, and quick to use as is technically compatible with adequate power and useful accuracy. What matters is not what the equipment can do, but rather what it will do in the hands of its operator under field, rather than laboratory, conditions."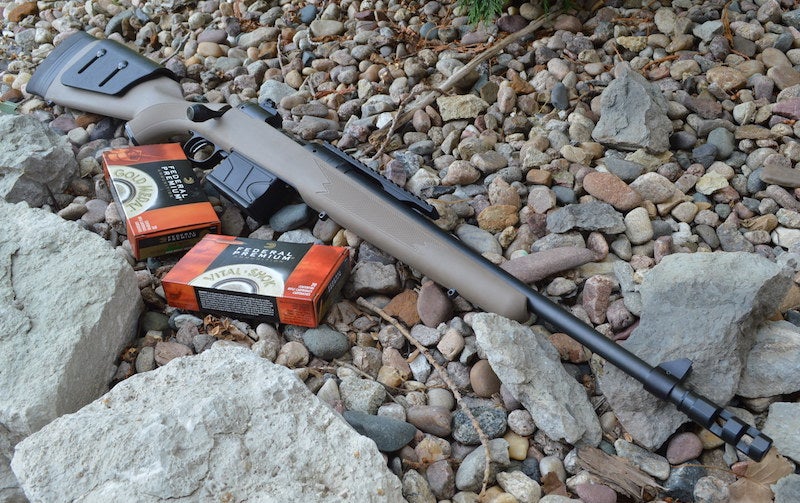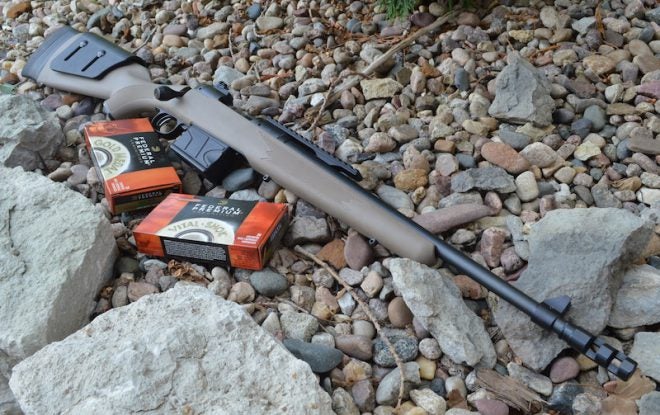 Cooper's influenced Steyr Scout Rifle was offered in 223/5.56, 243, 7mm-08, 376 Steyr, and 308/7.62×51 NATO. The rifle weighed in at only 6.6 pounds without an optic and was only 38.6" long. By today's standards, it was quite light and had a number of forward-thinking features such as spare mag in the buttstock, forward-mounted optic, and integrated bipod.
Most people have diluted Cooper's concept to a magazine-fed 308 Winchester bolt action rifle with a length around 40 inches and a weight below 8 pounds and that allows for a forward-mounted optic and iron backup sights. That noted, any Scout Rifle student knows that an individual's "scout rifle" can look much different, depending on the shooter's needs.


Savage's Take on Scout Rifles
I am going to jump in with both feet and make many comparisons between the Savage and Ruger offerings, because after all, buyers will do the same on the showroom floor. The Savage Arms Model 11 Scout rifle adheres closely to the original design intent of a scout rifle as outlined by Cooper, but does have a few welcome departures. The Savage Scout Rifle shared many great features with the Ruger including adjustable stock pull length, magazine-fed action, free-floated barrel, dual sling studs, a forward optic mounting rail, and iron sights.
That is where the similarities end and value starts to tip over to the side of the Savage.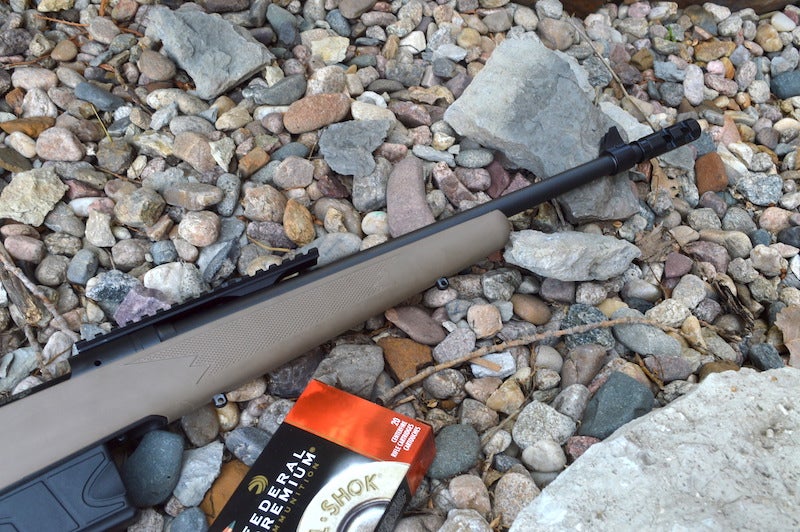 The Savage Scout rifle arrives with an exceptional peep sight of significantly higher quality than the included Ruger peep sight. The same can be said for the Savage Accutrigger, which is arguably as good as most entry level aftermarket match triggers.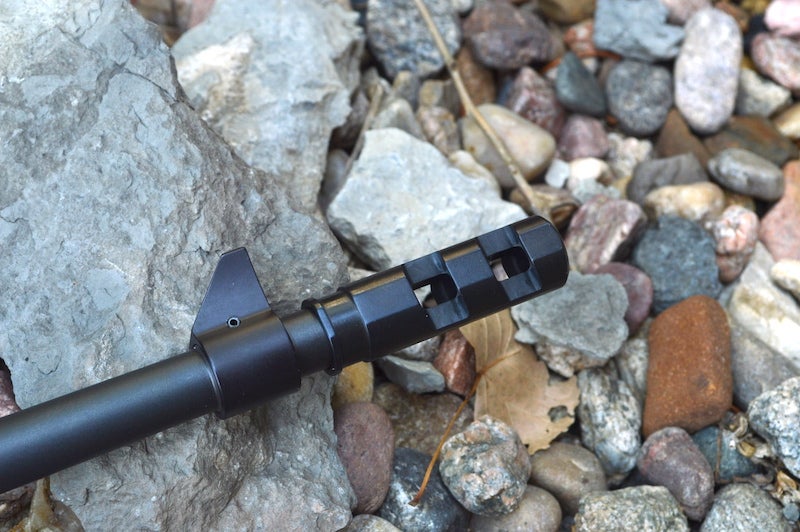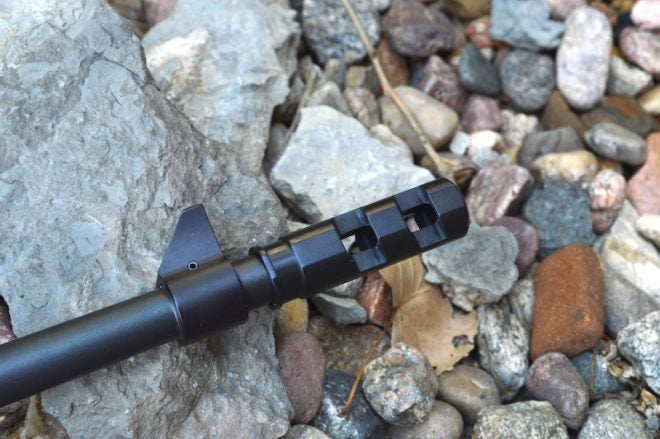 The Model 11 Scout includes an effective brake that takes a huge bite out of  the 308's recoil. This is a huge plus on the Savage. The current line of Ruger Scout Rifles can start to pummel the shooter during a day at the range. Savage offered the initial Scout Rifle with a top tier billet aluminum pillar-bedded Hogue polymer stock that is waterproof and allegedly stiffer than a wood stock.
On the Ruger, even after using the lowest rings possible for mounting an optic, the cheek rest height was still too low for a comfortable cheek weld. I solved the problem on my Ruger by adding a Hornady cheek rest bag, but Savage solved the problem up front by including an adjustable cheek rest. Notably, with the cheek rest in place, the factory peep sights are too low for regular use. If you plan on using the iron sights, you'll need to remove the cheek rest first.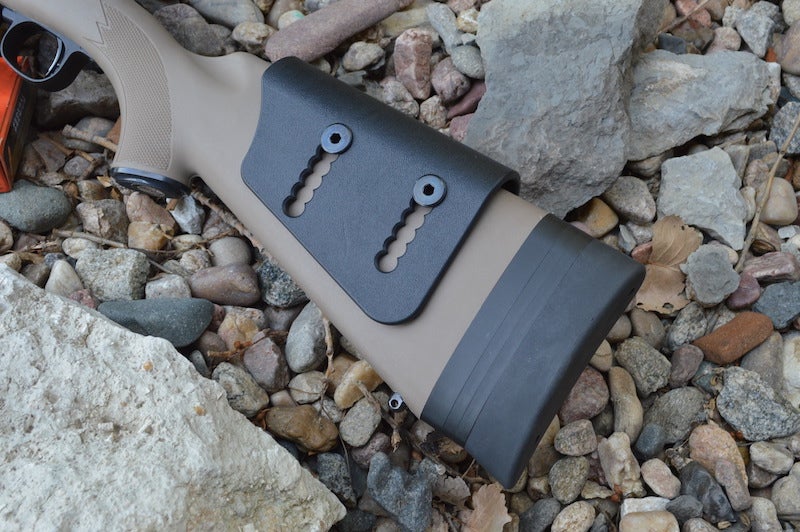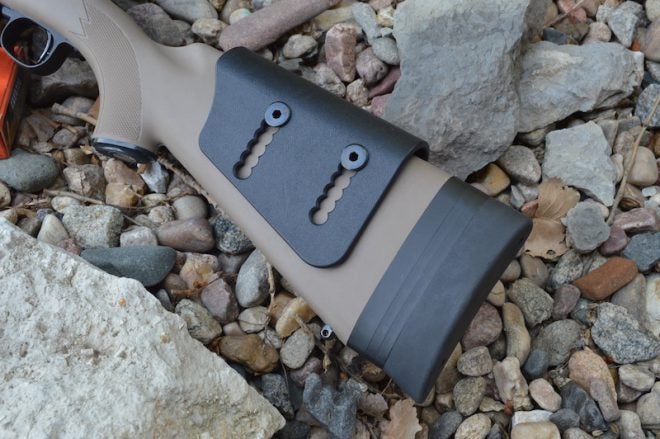 On top of the integrated cheek riser, I found it ergonomically more comfortable with less felt recoil than the Ruger.
Overall, the Savage is one inch longer and about half a pound heavier than the Ruger, though both felt nearly identical in weight.
Accuracy and Function
Feeding and functioning was perfect from the Savage box magazines. My only real complaint with the Savage magazines is that they are proprietary rather than AICS-compatible like the Ruger Scout Rifle. For someone with a couple other bolt guns with AICS magazines this may be a deal breaker.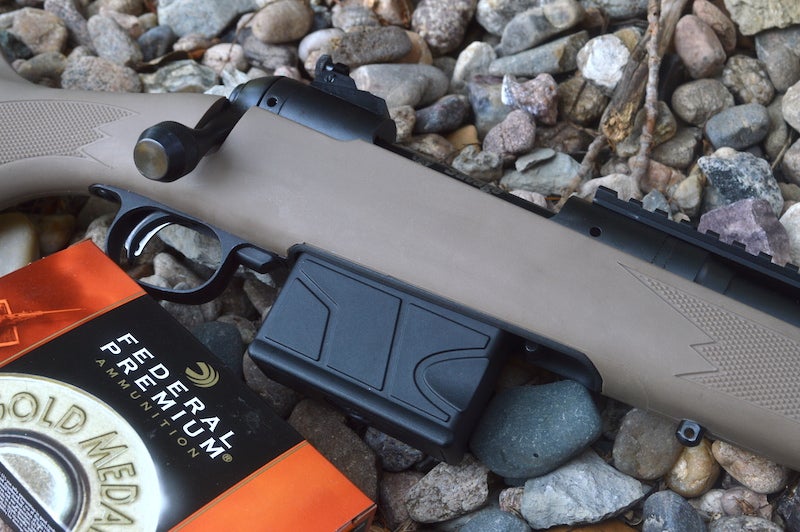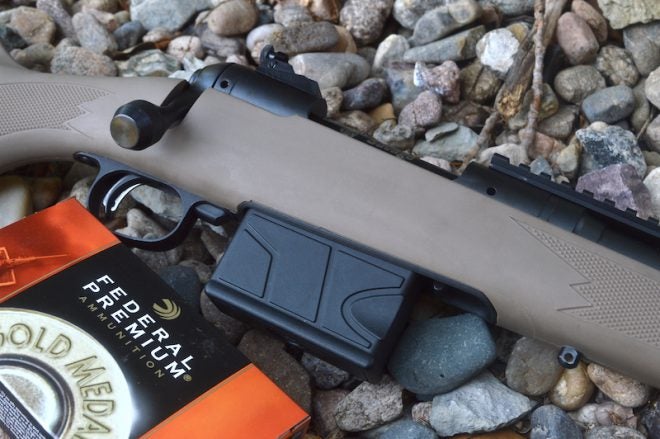 The adjustable Savage AccuTrigger is impressive. Trigger weight is adjustable from around 2 to 6 pounds, but I would leave it set at the factory 2.25-pound weight (as measured by my Timney trigger gauge.) As is, the trigger is amazing when compared to the crunchy Ruger trigger.
Savage has made a name for itself in the accuracy department and this scout rifle delivered good accuracy. I think it would be an epic battle between the Ruger Scout Rifle and the Savage Model 11 Scout for which could deliver better accuracy out of the box. 
I spent the better part of an afternoon attempting to show a clear winner, but I failed. Both of these guns will easily deliver 1.25" 100-yard groups, and I have personally seen them both deliver touching five-shot half-inch groups. I would not say that either has the advantage from an accuracy perspective, but I do feel confident that the Savage Model 11 will deliver consistent 1-1.25-inch 100-yard groups with good ammo.
Final Thoughts
With a better factory trigger, stock, sights, brake, adjustable cheek rest, and lower price, the Savage Arms Model 11 Scout Rifle is sure to please Savage loyalists and potentially convert some Ruger fans. Out of the box it is easier to shoot and better-equipped.
The Savage AccuTrigger is leagues better than the factory Ruger Scout trigger. The Cooper Scout Rifle concept calls for useable accuracy sufficient for the application, and the Savage Model 11 Scout delivers easily on that concept.
My only significant complaint with the Savage Model 11 Scout Rifle are the proprietary Savage magazines.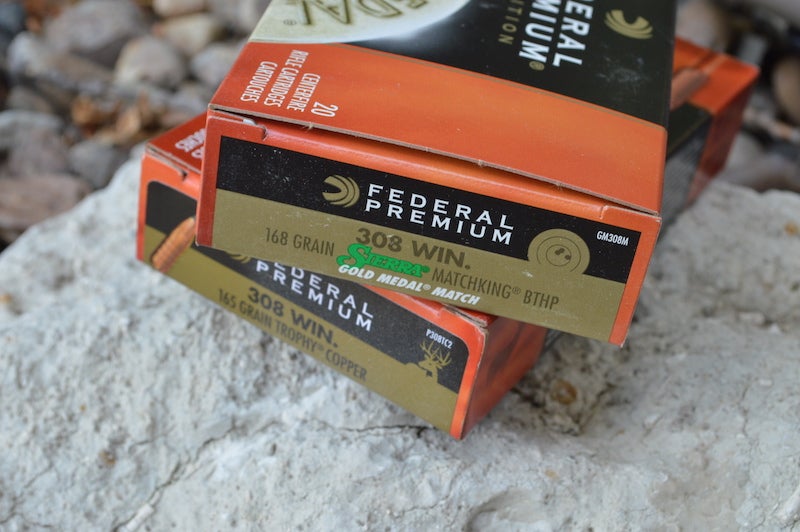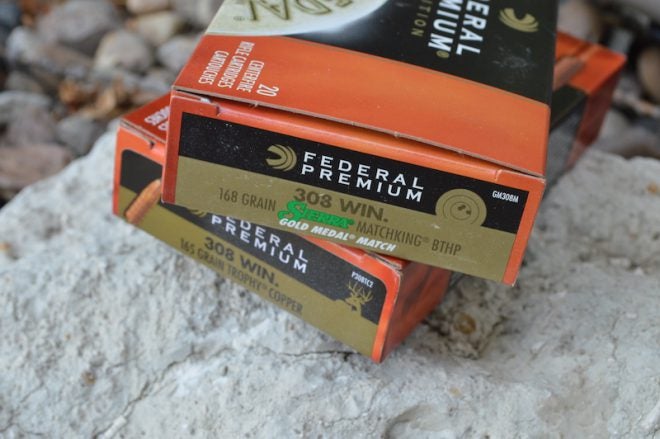 Since many will wonder if the Model 11 can be a good suppressor host–it is. After attaching my Asymmetric LYNX suppressor, the Savage Model 11 Scout Rifle was a quiet and tame beast that delivered easy .75-inch 100-yard groups with the pictured Federal Gold Match ammo. Actually it was "lovely to shoot."
The Model 11 is a rifle that can do "anything" for its owner and serve as that single rifle that can hunt any North American game. I think Savage nailed it.
Manufacturer Specs
Savage Model 11 Scout — 308 Winchester


Series: Specialty




AccuTrigger:Yes




AccuStock:Yes




Magazine: Detachable box




Stock material: Synthetic




Barrel material: Carbon Steel




Stock finish: Matte




Barrel finish: Matte




Stock color: Natural




Barrel color: Black




Sights: Adjustable iron sights




Features:Includes a one piece rail




Caliber – 308 WIN (Other Calibers reportedly planned)




Sku:22443




Handed:Right




Rate of Twist:10




Weight:7.8 lbs




Overall Length:40.5″




Barrel Length:18″




Ammo Capacity:10




MSRP:$818.00
SOURCES
Savage Arms – http://www.savagearms.com/firearms/model/11Scout