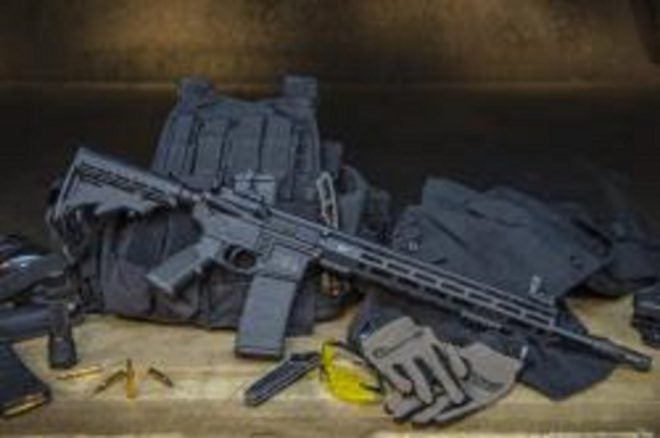 Have you bought your AR-15 yet? Now is the time to take advantage of newly shipped models of the Smith and Wesson M&P 15, AR-15 models. These include the new M&P15X and the M&P15T both labeled as Tactical Rifles. Each of these new rifles now come equipped with the M-LOK rail attachment system and other new features.
Smith and Wesson so well known for a long history of handgun manufacturing in America got into the active AR-15 market years ago. The model I use chambered in the .300 Blackout has proven itself in the hunting fields, cleanly taking white-tailed deer without a single malfunction to date. Smith ARs are highly competitive in models and features, reliability, and pricing.
The new M&P15X comes with the M-LOK modular lock system accessory mounting platform that has become a very popular mounting system from Magpul. The handguard on this model is a slim, aluminum, carbine length version with two Picatinny-style rail panels included. The 16-inch barrel has a 1-8 inch twist with 5R rifling. The trigger guard is forged, integral to the rifle. The firing pin is chromed for extra service and durability. The rifle comes with a patented S&W flash suppressor. The rifle comes finished in the Armornite finish on the barrel interior and external surfaces throughout. The retail price is listed at $1239.
The M&P15T also comes with the Magpul M-LOK system on a 13-inch slim, modular free-float rail. The 16-inch barrel has the same 1-8 twist and easy to clean 5R rifling. The "T" model comes equipped with Magpul BUIS open sights installed. The trigger guard is integral forged and the Armornite finish is the same as the "X" model as is the flash suppressor. Both rifles come with a 30-round PMAG magazine. Suggested retail on this version is $1190.
These two new Smith ARs come with all the base features that most rifle shooters want in an AR platform rifle, plus some more deluxe features and design specifications. If you really want quality, then you have to buy quality. Smith and Wesson's firearms are proven as quality products with state-of-the-art manufacturing.
As an information update, know that Smith and Wesson produces quality firearms, shooting related products, and training for consumers and law enforcement plus military entities. Check out all Smith products at www.smith-wesson.com. Go by your local dealer to inspect the new M&P15 rifles.