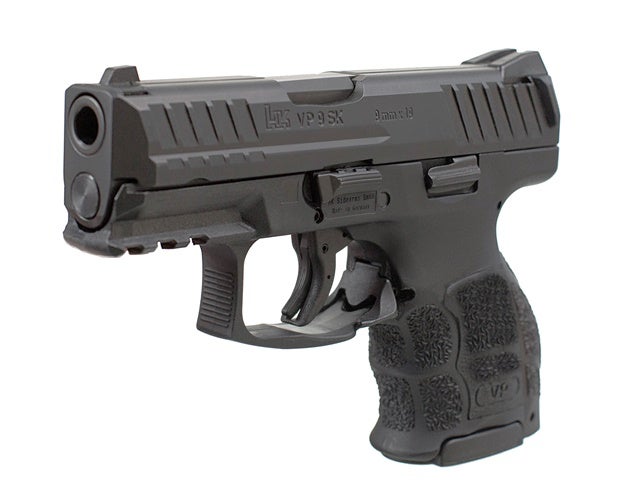 Sootch00 has posted another wonderful review; this one is about the new H&K VP9SK 9mm handgun.
On April 24, 2017 an article was posted here on Alloutdoor.com detailing the H&K VP9SK.
Specifications
All measurements are in inches.
Caliber: 9mm
Length: 6.61
Height: 4.57
Width: 1.31
Barrel Length: 3.39
Sight Radius: 5.73
Weight: 23.07 oz.
Magazine Capacity: 10 rounds
MIL-STD-1913 rail
Now for the video review.
On a personal note, the Walther P22 has a similar design with the magazine release on the trigger guard. Having shot the Walther P22, I honestly do not care for it. American shooters are used to having the magazine release in a certain place. Why change it?
The 1913 picatinny rail and the aggressive slide serrations are a nice addition.
Why are the magazines made out of steel? Why not aluminum or polymer and have steel inserts? It seems that going with a steel magazine would add weight to a handgun that is supposed to be for concealed carry.