Preppers: Three Underrated Food Crops
Kevin Felts 05.10.17

In a previous article we talked about overrated food crops. Now let's take a few minutes and talk about underrated crops. These are crops that are often overlooked in favor of more popular food items.
Let's define the parameters for this topic.
Must be easy to grow.
Can be eaten at anytime – we do not have to wait for anything to ripen.
Can be grown with limited space.
Radishes
Radish seeds are one of the best crops a prepper can stockpile seeds for.
Under normal conditions, the radish will be grown and ready to eat in about a month, plus or minus a few days. Everything from the green tops to the root can be eaten, so nothing goes to waste.
Seeds are very small. This means they can be stockpiled in great quantity and take up little room.
Vitamin C
Potassium
Phosphorus
Calcium
Folate
Radishes can be eaten cooked or raw. Sprouts can be eaten when they are just a couple of inches long.
Several years ago I grew radishes in tubs on the deck of my house.
Spinach
This can be grown in a pot on the front porch. When you want some, cut the leaves from the stem with a pair of scissors.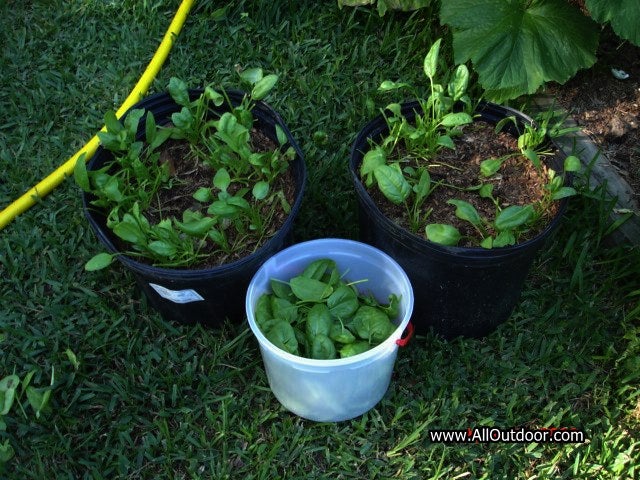 Potassium
Vitamin C
Vitamin A
Vitamin K
Folate
There is a reason why your mother tried to get you to eat your spinach.
It can be eaten raw or cooked, I prefer raw.
Peppers
Up until now we have talked about a certain type of plant. Let's open this up to all kinds of peppers.
Examples:
Banana
Bell
Cayenne
Chili
Habanero
Jalapeno, just to name a few.
Peppers can be dried and ground for seasoning, eaten raw, or pickled.
Magnesium
Phosphorus
Potassium
Vitamin C
Folate
Vitamin A
Vitamin E
Vitamin K
My kids used to eat the immature peppers off the plants I had growing in the backyard. They thought it was fun, until one of them bit into a full grown Jalapeno.
Using peppers for seasoning could be important for fighting food fatigue.