Massive Hybrid Crappie is a New Illinois Record
Bob McNally 05.12.17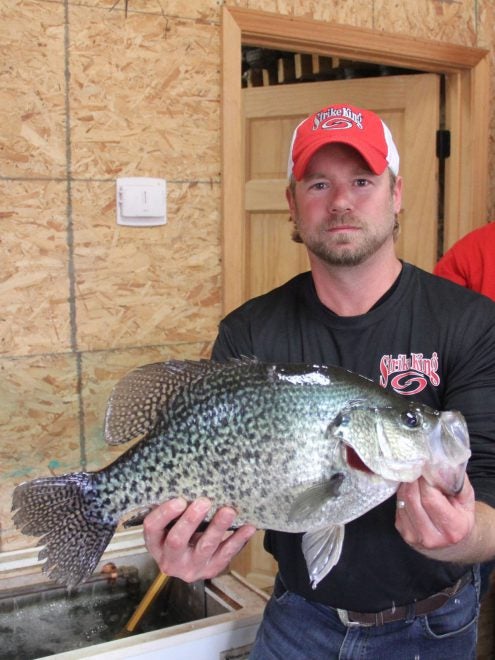 Official testing of a huge 4-pound, 8.8-ounce crappie caught March 28, 2017 in Kinkaid Lake, Illinois, has been confirmed as a hybrid crappie, which would make it a state record for the hybrid species.
The massive crappie was caught by Ryan Povolish of Carbondale while fishing for bass with buddy Josh Jackson. The anglers met another fisherman on the lake who led them to a weedy area and suggested they try it. A few casts later, Povolish hooked and landed the slab-sided fish, which hit a Strike King "Pure Poison" jig.
The fish was officially weighed and measured by the Illinois Department Of Natural Resources, and will eclipse the current hybrid crappie of 4-pounds, 8 ounces, caught from Illinois' Red Lake in 1976.