Want a South Carolina Gator? Get a License Now.
Bob McNally 05.12.17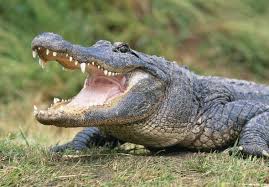 You don't have to travel to Florida or Louisiana if you're hankering to hunt a gator.
South Carolina's Department of Natural Resources is now accepting alligator hunting permits online. A random computer drawing will choose approximately 1,000 hunters to partake in the hunt, which has been ongoing since 2008.
To apply, an applicant must be 16 or older to and have a South Carolina hunting permit and tag. Those can be purchased for $100 or an additional $200 if they're out-of-state.
Selected applicants can harvest only one alligator and may hunt only in the area they are selected for, according to the South Carolina Department of Natural Resources.
The resources department has warned hunters to approach alligators quietly and to never assume an alligator is dead.
The department will be accepting permits until June 15, 2017. Gator hunting season runs from September 9 to October 4.