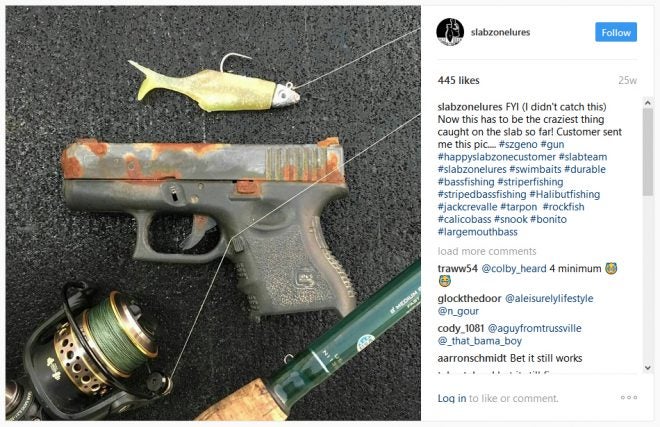 I like fishing okay, but hunting and shooting are more to my taste. But if I could have this person's luck I might spend more time on the water.
Slabzone Lures posted this pic on their Instagram a few months ago. Apparently, someone cast a Slabzone lure and reeled in a pistol!
Kinda makes me wonder whether it ended up in the water by accident or on purpose. The new owner might want to discreetly have someone run the serial number, just in case.
At any rate, it's a better catch than I've gotten on many of my fishing trips–even though it is a Glock.