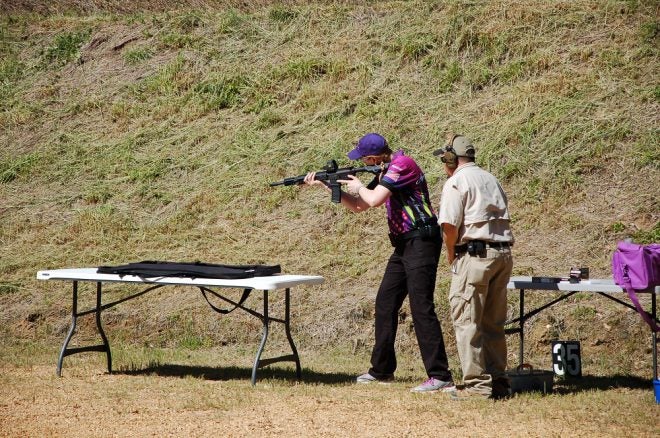 Iconic shooter Buck Doyle's primary instructional statement is, "You can be a shooter without being a gunfighter, but not the other way around." So, who is Buck Doyle? Doyle is a former Marine recon specialist with several tours in bad places. Now he teaches others how to shoot in a particularly aggressive manner. It's not for everyone, but it is an alternative worth exploring.
I'm pretty sure what Doyle means is that becoming a true gunfighter takes a stringent advancement of shooting skills. Do you need this level of shooting skills? During an ultimate worst-case scenario in which serious threats are thrust upon you, it may be the only saving grace you have.
Doyle's strategy embraces a series of skill phases including shooting, moving, and communicating. Obviously, the root skill is being able to shoot. This means extensive handling of your chosen firearm to gain proficiency with it. This is not casual shooting where you empty a magazine or two on a Sunday afternoon at the city dump.
It is much more dedicated shooting practice with expert training and counseling, along with the range work. If you just go out to bust a few tin cans without proper instruction or focus, you are probably not gaining a whole lot except some use of the gun. Working with a shooting instructor can help pinpoint your shooting strengths and weaknesses. This is applied shooting practice of the best kind.
Once you are in a decent groove of implementing your handgun on target and becoming comfortable with your shooting results, you can move on to the next phase, which is adding movement to your shooting trials. Just adding movement takes on a whole new set of skill developments.
Imagine shooting at a moving target. Then transform that into you also moving while you shoot. Everything changes now. Not only does the terminal target become fluid, but you do as well. This incorporates not only the physical movements, side to side, forward, back, bending over, stooping, reaching and such plus gaining the endurance to do so. Your gun's sights move as you move, so you are constantly correcting the sight plane.


Then comes communication. The gunfighter moves with a team, which he/she has to talk to. Words are not minced. Instructions and directions are precise. This is how the team functions best and the shooter becomes the gunfighter. If this appeals to you, do a Web search for Doyle to learn more.