Why This Prepper Can't Buy a Beretta APX Pistol
Kevin Felts 05.17.17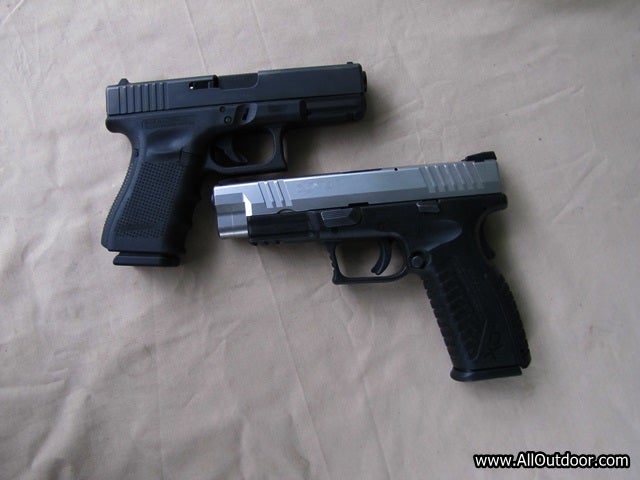 In the next few months I may be in the market for a new handgun. The handgun I was considering is the Beretta APX. However, I simply cannot justify buying a handgun and having to stockpile magazines just for it.
The decision to purchase an APX is difficult because it does not accept 92f magazines. In 1989, I bought a Beretta 92f. Over the past 28 years I have bought numerous magazines for it. The design of the APX blew the idea of having standardized magazines out of the water.
Not only is Beretta more than 30 years late to the polymer pistol party, they ignored decades of 92f magazines already on the market. Why?
As a prepper/survivalist, my firearm purchases are partially based on being able to hand out firearms to friends and family who bug out to the farm. Being able to share magazines and training across the board is part of my overall prepping plan.
If the world goes to hell, I want to be able to take a handgun, give it to a family member, give them a couple of minutes of training and they'll be ready to go. Having to train them with several different handguns is not only unsafe, it is expensive and time-consuming.
You may ask, "Why would training across multiple platforms be unsafe?" Because the person may be confused about which handgun has a safety and which one does not. How does the slide release work on that handgun compared to the others?
By not standardizing their magazines, companies such as Beretta, Ruger, and Springfield are losing market share to companies like Glock.
Take Your Own Advice
Why are we talking about all of this?
A while back, I posted an article about how preppers should consider Glock standardization. And now, I think I have to take my own advice on this topic.
I simply cannot purchase a Beretta APX because it does not have a role in the big picture. If I did, it would be for my own personal use, but having a handgun that cannot accept magazines from other people puts myself and them at a disadvantage.