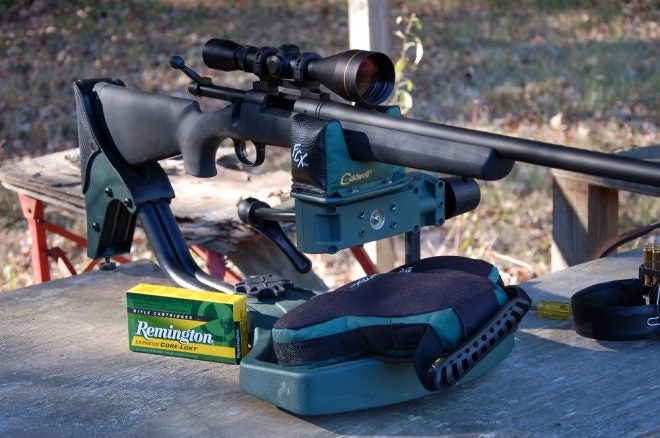 Why exactly do you mount an optical sight on your hunting rifle, target rifle, or other firearm? So we can see better, of course (and to hopefully shoot more accurately).
But is your scope set up to maximize the optical clarity of its expensive coated lenses? You might be amazed at how many scopes that I see that aren't even mounted correctly, much less set up to maximize its potential.
Naturally, it all begins with mounting the scope, beginning with installing the bases. Follow the manufacturer's directions to the letter. Clean out the rifle's base mounting holes with a cotton swab and alcohol and wipe all the factory grease from the bases, screws, and rings. It's a good idea to use a torque wrench to set these screws correctly.


When mounting the scope in the rings, pay close attention to the eye relief (the distance/gap between the rear lens of the scope and your eye when the rifle is held to your shoulder). If too close, the scope may hit your eyebrow due to recoil.
Make certain the scope's crosshairs are properly squared with the bore of the rifle. Any cant of the crosshairs can negatively affect accuracy. There are scope mounting tools to help with this.
Tighten ring screws down slowly, crisscrossing from one screw to another making the top/bottom ring gap equal on both sides. While doing this, keep checking the crosshair alignment.
Once the scope is mounted, it's time to boresight it. This gets the scope "sorta-kinda" close to where it ought to be, so you should at least hit paper when you begin to zero the scope at 15 or 25 yards. There are many commercial bore sighting tools for this.
A boresighted only scope is not good enough for hunting or anything else. It's merely a starting point to help you save ammo when you go to the range to sight it in. For the typical centerfire big game hunting rifle, a zero that hits about 1.5 inches higher than the center of your crosshairs at 100 yards will generally allow you to make killing shots on big game by aiming for the kill zone out to 200-300 yards.
Finally, adjust the focus on the rear of the scope. Loosen the lock ring and turn the scope bell until the crosshairs are at perfect focus. Then lock down the ring. If the image of the target (or whatever you look at through the scope) is also crisp and clear, your scope should be good to go.