Watch: New Birchwood Casey 'Nest Rest' Shooting Rests
Russ Chastain 05.23.17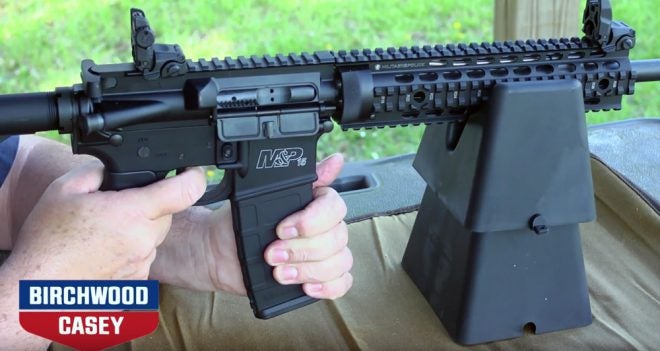 It's no secret that I like simple products that work. I'm all in favor of improving on something if it needs to be, and this is an interesting idea.
I have bought and used several types of shooting rests over the years, from simple sandbags to exotic adjustable recoil-absorbing mechanisms and everything in between. For most rifle shooting I've always liked using a pair of rests, which can be moved forward or backward to adjust the vertical angle of the shot. The downside is that they are bulky. My favorite set is PAST brand, and although the corncob media inside is much lighter than sand, it still takes up a fair bit of room and weighs a few pounds to boot.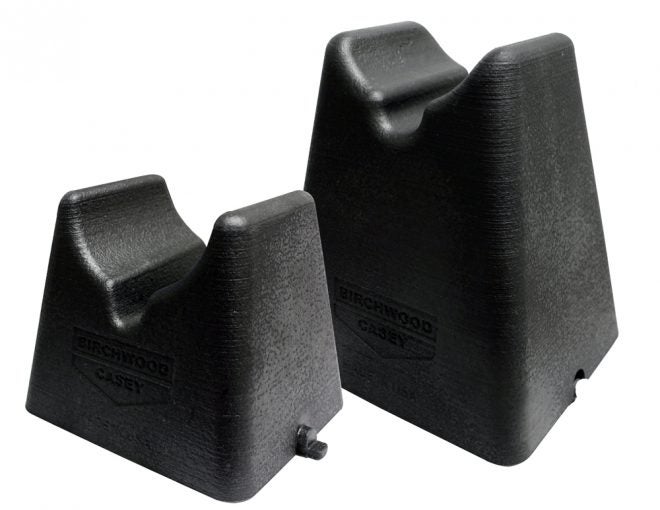 Enter the Nest Rest, which is a pair of simple molded rests made (in the USA) of black "soft durable rubber material." They say the material "provides plenty of non-slip grip on shooting benches and the soft construction won't mar the finish of firearms."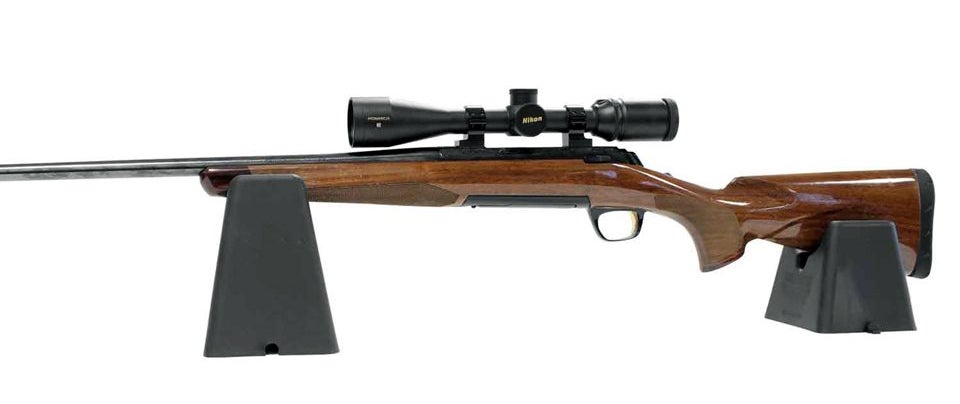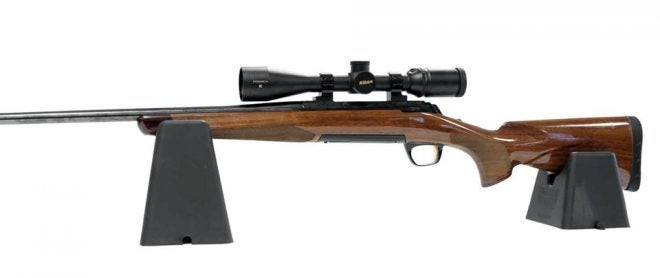 They look like they'd be pretty stable, and the smaller rest "nests" inside of the larger one (hence the name) to simplify transport and keep the set together.
You can also stack the small one on top of the large one to get a taller rest for a handgun or perhaps MSR with a long magazine.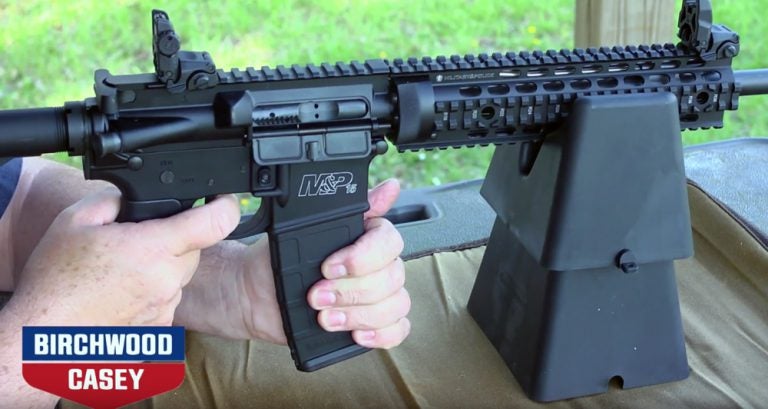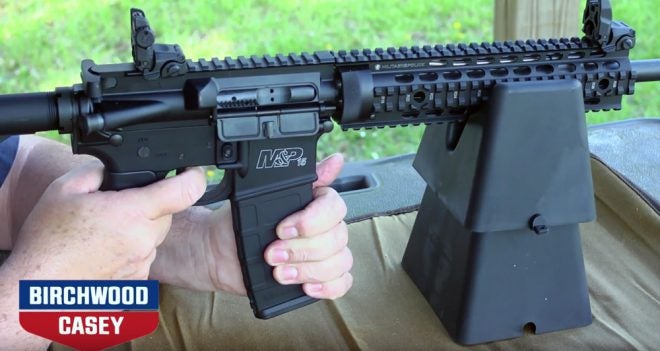 They say it's lightweight, but I can't find anything that states the actual weight of the Nest Rest. Here are the specs I did find:
Manufacturer Specs
Large Rest: 6.6″ High x 6″ Wide x 5″ Deep
Small Rest: 4.7″ High x 5.5″ Wide x 4.5″ Deep
The rests nest and lock together to save space.
Soft, non-marring surface.
Small Rest stacks on Large Rest for additional height adjustment.
Made in USA
MSRP: $24.99
I found it for sale at a few places online for around $15-$20. Here's a video that demonstrates it: