Review: JP Rifles SuperMatch 22 LR Dedicated AR15 Upper
Major Pandemic 05.25.17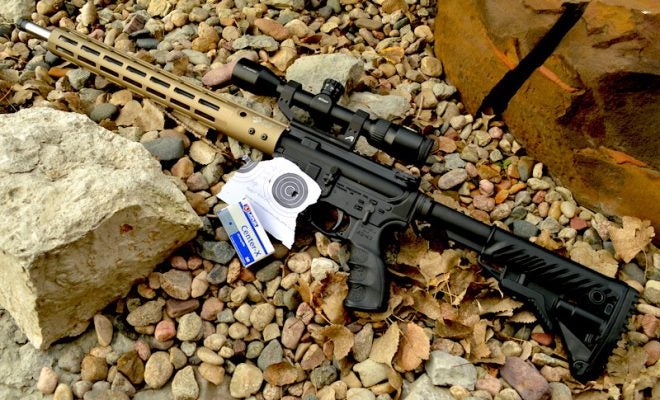 Most people don't think of the AR15 as a precision 22 LR platform, but I was shocked and amazed with the precision capabilities of this dedicated 22 LR AR15 upper build.
JP Rifles has made a name for itself in the competition shooting world as a company which continually builds arguably the most accurate production AR-based rifles available. Fortunately, they also sell those great parts including their new JP Rifles 22 SuperMatch Barrel Kit. Before you skip ahead, I will tell you that this is the single most accurate 22 LR AR15 I have ever shot, and close to those most accurate 22 LR of any type I have ever shot.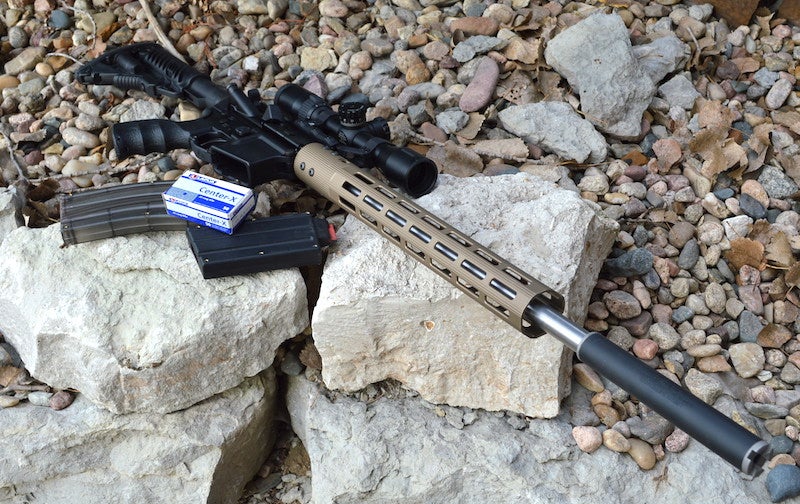 I have close to a dozen super-tricked-out $1000+ Ruger 10/22s which will shoot single-hole 50-yard groups, but so will the AR15 JP Rifles SuperMatch kit.

The JP Rifles Supermatch 22 LR Kit
The JP 22 LR Barrel Kit includes a Lothar Walther based 22 LR match chambered barrel with threaded muzzle and a proprietary JP Rifles bolt, ejector, and charging handle. This kit is compatible with any standard Black Dog AR15 22 style magazine. A dust cover can be added as an option.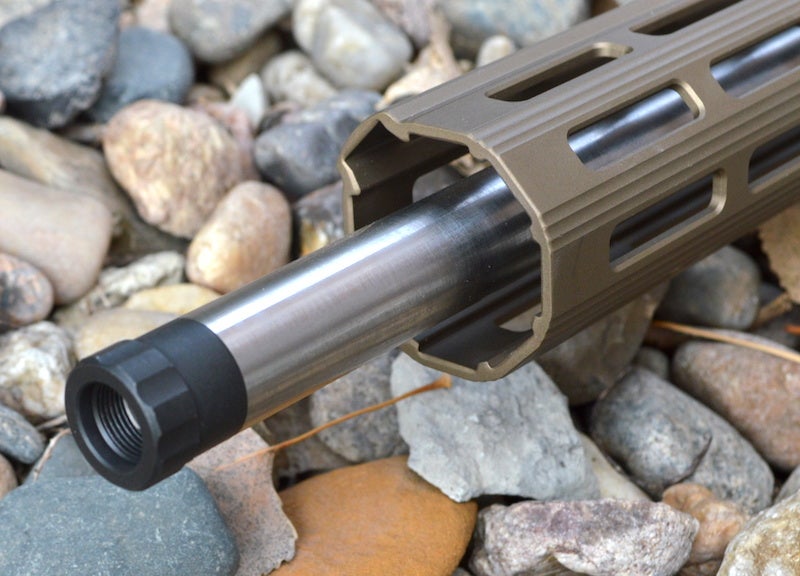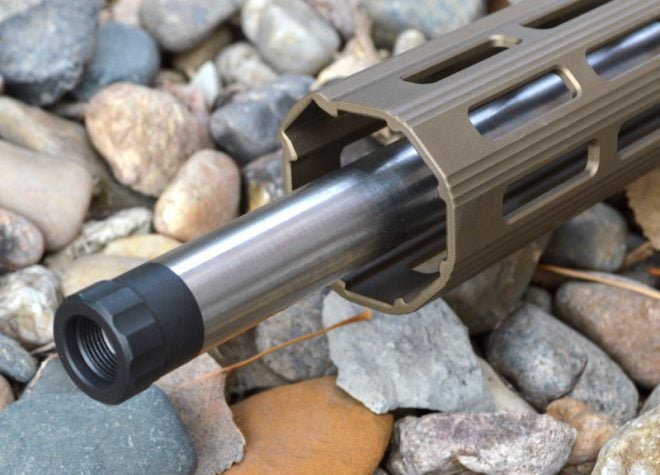 Of note, the charging handle and dust covers are proprietary to the JP 22 LR bolt design and are not reverse-compatible with AR15 spec uppers. Plan on springing for the inexpensive $8.99 JP dust cover if you need it. 
With the kit, all that is needed from the builder is an AR15 upper and free-float handguard plus sights or optics to complete the build.
The Build
My build started with the JP 22 LR barrel kit and an Aero Precision upper. The upper was lapped with a Brownells Upper Receiver Lapping tool just to squeeze every bit of accuracy from the build. An ALG handguard was used, along with an Aero Precision optic mount and Nikon 2-7 P-22 scope.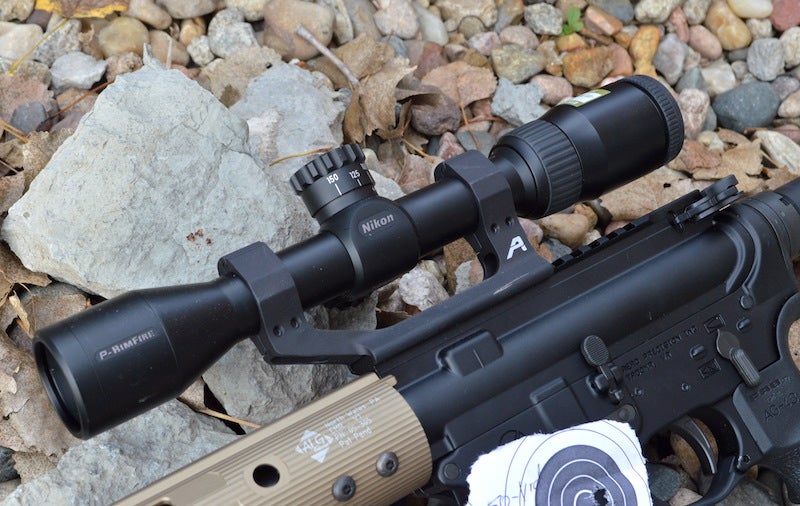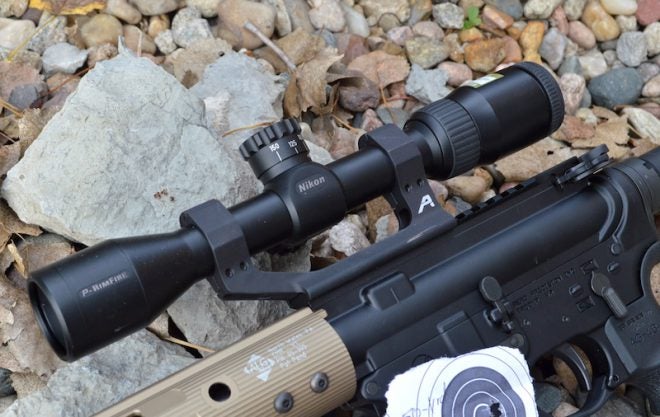 This build represents my favorite AR15 and 22 build parts. Aero Precision receivers and mounts have consistently shown high quality through dozens of builds. The Nikon 2x-7x P-22 is by far my favorite 22 LR optic. ALG handguards are light, comfortable, and an outstanding value. For the lower receiver, I used an Aero Precision Ambi Lower, Hiperfire 24E trigger, and Mako stock.
Performance
The performance was stunning. I did my initial sight-in with "standard grade" CCI SV ammo and I was underwhelmed when most 50-yard groups measured 1/2″, but I did manage a couple .4" groups. Then I started working through my stash of Lapua ammo and magic began to occur.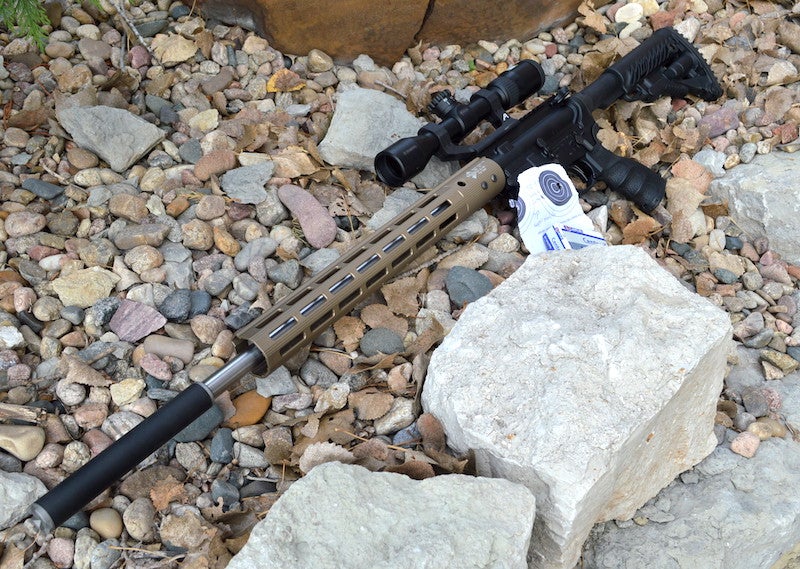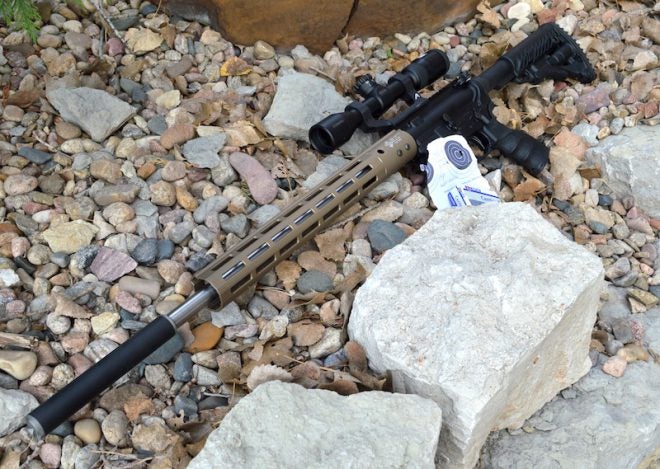 One of my first Lapua groups was this center-to-center .12" 50-yard 5 shot group with Lapua Center-X match ammo, and it actually got better from there. I had a couple single-hole groups that measured the same as a single .22 caliber bullet hole. This JP Rifle setup is incredible. If you want a superbly accurate AR15 dedicated 22 upper, this kit is it.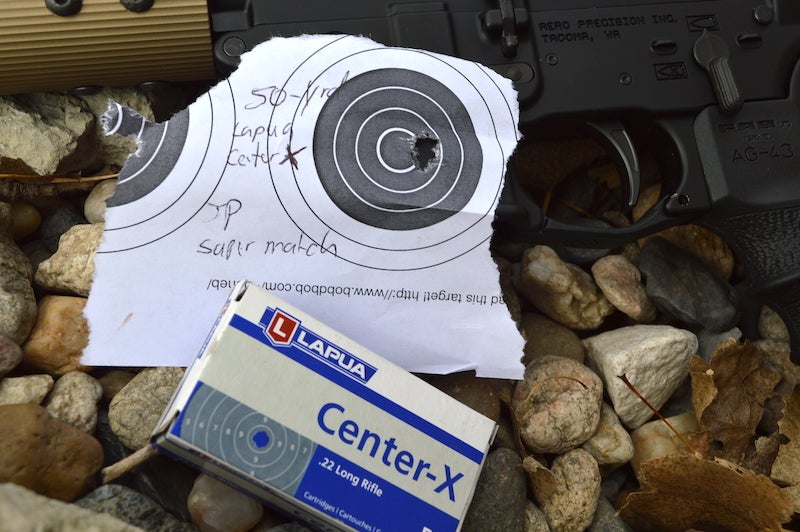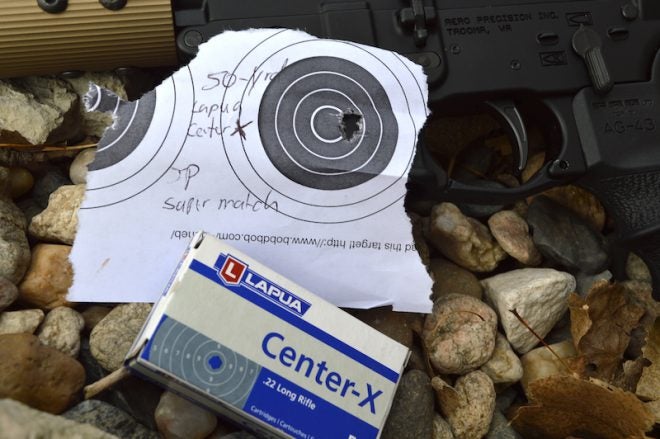 Another benefit of the JP 22 AR build was the reliability. I had zero reliability issues until I began using "budget plinking ammo." Then I saw the occasional failure to fire at about the same rate I would expect from a quality Ruger 10/22 build.

Final Thoughts
Okay, so nothing from JP rifles is inexpensive, but I would argue this is one of the better deals they offer, considering a $450 price tag. A premium Beyer AR15 barrel and CMMG bolt and barrel collar will easily set you back the same price and still will not do what this kit does. This kit can produce one of the best-shooting 22 LR rifles you can get.
The JP SuperMatch 22 kit delivers exceptional accuracy and can be an incredible training tool for your AR15. Based on the price of 22 rimfire ammo compared to 223 rounds, the cost of this build will pay for itself in just under 1500 rounds. Yes, you need this.
Manufacturer Specs
Includes:

22 LR barrel,

Bolt assembly,

Special charging handle

Chamber: 22 LR

Barrel Length: 18″

Barrel Twist: 1:16 button rifled

Barrel Contour: .740 straight

Muzzle Threads: 1/2″-28 TPI

Material: 416R Stainless

MSRP: $449-499 depending on barrel finish (Standard Machine Finish featured)