Gas Explodes After Fuel Pumped Into Fishing Rod Holder
Bob McNally 06.05.17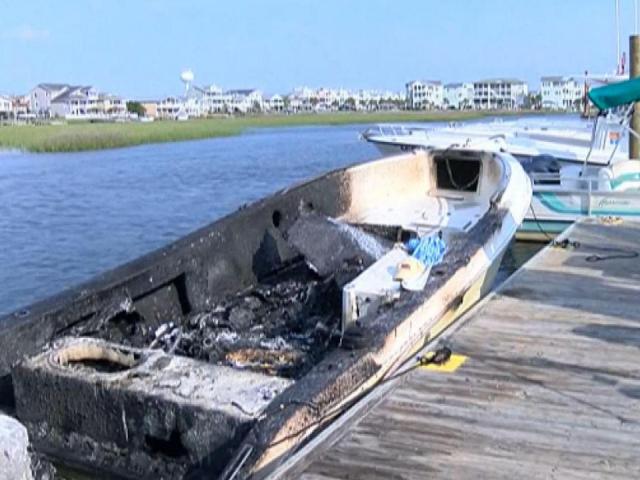 A boat exploded at a dock on the North Carolina coast after the boaters accidentally pumped nearly 30 gallons of gasoline into a fishing rod holder instead of the fuel tank.
Three people were injured and taken to the hospital.
The three people hospitalized are the boat's owner, David Martin Jr., 40, of Charlotte; passenger Jonathan Bickett, 35, of Charlotte; and Kendrick Schwarz, 24, of Brunswick County.
Schwarz worked for Sea Tow, a towing service that was called after the two boaters realized the fuel mistake.
Jeff Williamson, who runs a fishing charter out of Ocean Isle Beach, said he warned the boaters after seeing the sheen of gas on the water.
"I advised they better call a tow company to tow the boat back to a marina instead of cranking the boat because it might explode," Williamson said.
As battery cables were being disconnected in an effort to prevent a spark, a spark occurred anyway, igniting the fuel.
Martin and Bickett were airlifted to a Chapel Hill hospital. An ambulance took Schwarz to a hospital in Myrtle Beach, South Carolina, with minor burns.
Martin Bickett are in a burn unit with severe injuries, but they're thankful to be alive.