Personal Space At The Bug Out Location
Kevin Felts 06.05.17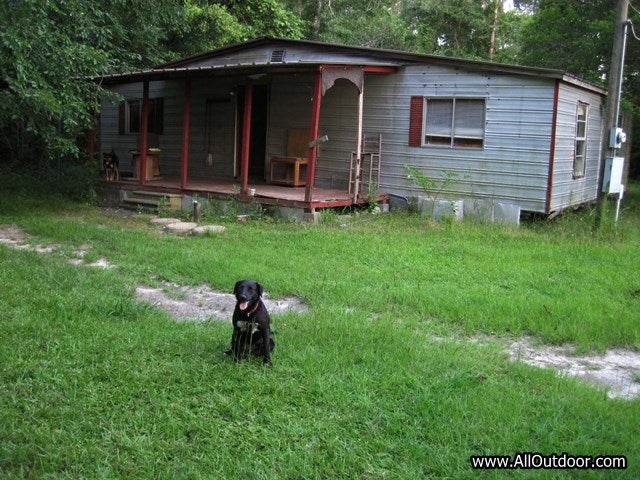 While planning your bug out location, have you considered personal space?  We all need a place to sleep, eat and relax.  Neglecting those necessities could increase tension.  As tension goes up, morale goes down.
Let's do a play through – so, you finally bought property in a rural area, or maybe talked a buddy into letting you park an RV on his land.  Now that you have a place to use as a bug out location, what is the next step?
The first step should be the basics: water, power and septic.  Then comes time to make the place livable.  This means stocking it with the comforts of home – pots, pans, cookware, beds, couch, chairs… etc.
Sleeping
We could get off cheap with cots, but why?  If this is for a long term (more than a couple of weeks) situation, wouldn't you want a good night's sleep?
If you want to make someone irritable, make sure they do not get enough sleep.
This is what I am considering for the cabin on the back of the property, :
Queen sized bed.
Twin bunk bed.
Cot X 2.  Cots can be stored under the beds.
Blankets.
Sheets.
Pillows and pillow cases.
Throw blankets and pillows.
Whether it is sleeping on the bed or on the couch, have everything needed.  Maybe even a few sleeping bags.  Personally, I would rather people not sleep on the floor.
Cookware
Since this is going to be a bug out location, small game and freeze dried food would be prepared inside and large game animals would be cooked outside.
Assorted pots.
Skillets.
Forks, spoons and knives.
Bowls.
Plates.
Everything needed to cook squirrel or rabbit with a side of freeze dried vegetables.
Couch, Table and Chairs
Couch and chairs give people a place to lounge, read, talk… etc.
As for tables, I would like to see an inside table, and then a picnic table outside.  Give the people options as to where they will be eating at.  At the cabin, I would like a screened in porch with a table.  Give people a place to eat without getting eaten up by bugs.
Foldable chairs allow people to move around the yard or sit at the fire ring.
Personal Space
What do all of those examples cover?  Personal space.
Everyone knows where they will be sleeping, eating and be able to relax.  This provides a sense of comfort.
For several decades, my family and I were members of a hunting club.  When we would go to the deer camp, we would have people in every bed, on every couch and on blowup air mattresses.  At night, we could not walk through the living room without almost stepping on someone.
When Hurricane Ike and Hurricane Rita passed through southeast Texas, my family put that experience to work.
Everyone having their own personal space provides a sense of comfort.