Father's Day Ideas That Aren't Too Fishy
Bob McNally 06.12.17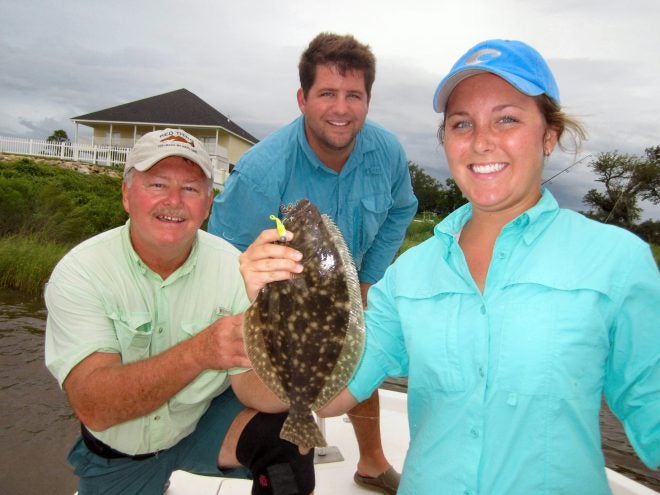 Father's Day is fast approaching (June 18) and if dear ol' dad is an outdoorsman, especially an angler, choosing a way to spend the day with him, or selecting the perfect gift, is pretty easy.
Few are the fishing dads who would not love spending the day with their kids and/or grand kids on or near the water. It can be done easily in such a wide variety of ways that anyone can get pop near the water to dangle a line.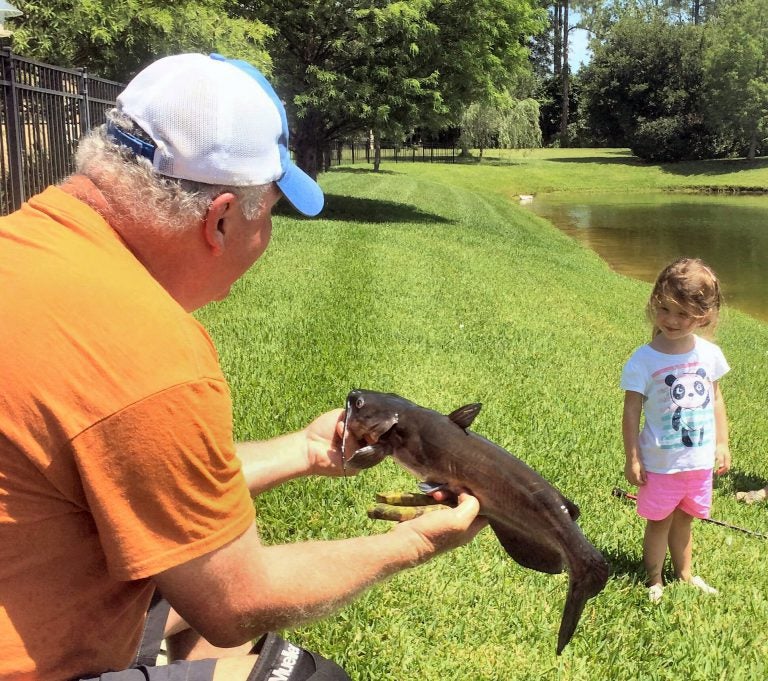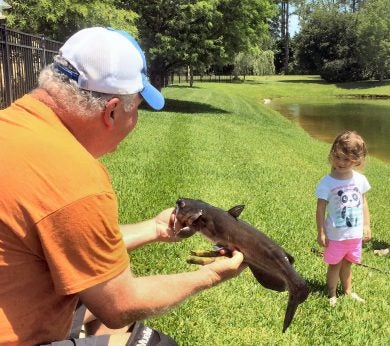 Perhaps the simplest of fishing venues may be the best, especially if small children are involved. Locate a local lake or pond, and simply soak earthworms or other baits below a bobber or with a few split-shot deeper, and catch whatever happens along. Bream, catfish, carp, crappies, bass, and a host of marine fish are available in America's myriad waters. The species isn't so important, it's just catching a few fish with dad that will be best remembered.
Most regions of America are jammed with ponds big and small, with creeks broad and narrow, and lakes and tidal waters too numerous to name. Picking one is perhaps the biggest chore, so a little pre-fish "scouting" is in order for those who are tasked to set up the day with pop.
While big lakes and rivers are obvious draws for families taking dad fishing, don't overlook the smallest of waters. Retention ponds just an acre or so in size are usually jammed with hungry fish waiting for a meal. If a family member lives on or near such a pond, check it out by pre-fishing the place.
Sometimes "chumming" the water with dry fish pellets (available at feed stores) can turn on and attract pond, creek or river fish. "Feed" fish daily for a week or so, and they'll be like Pavlov's dogs, ready and willing to feed and be caught when you return with dad and assorted family members for fishing.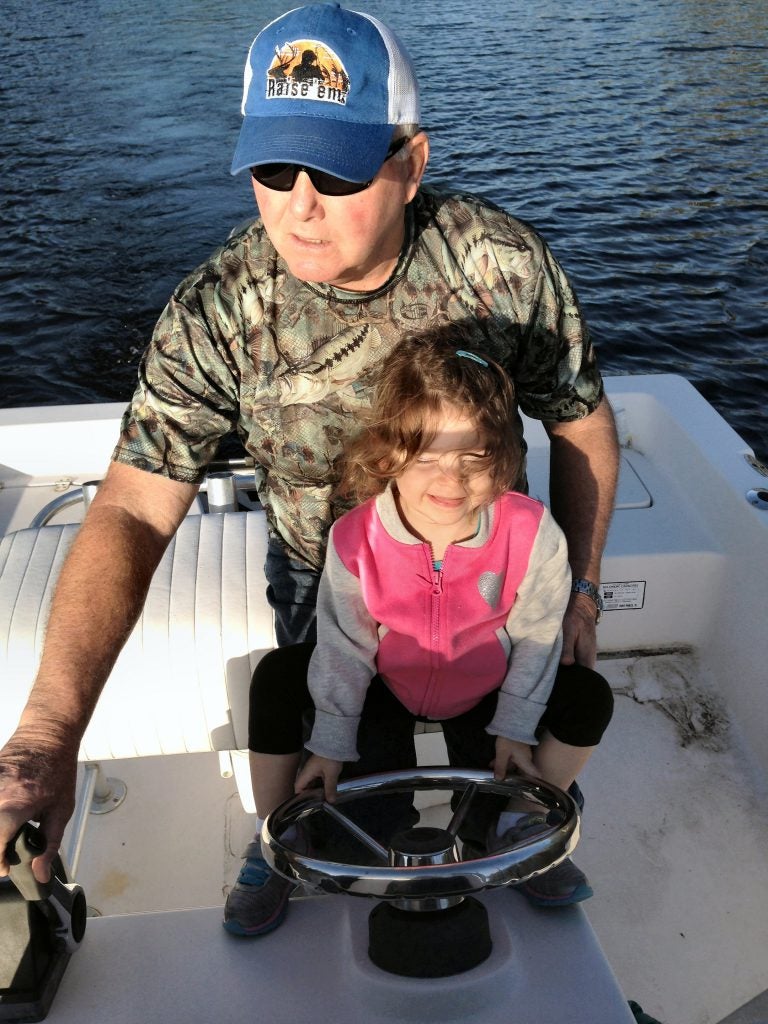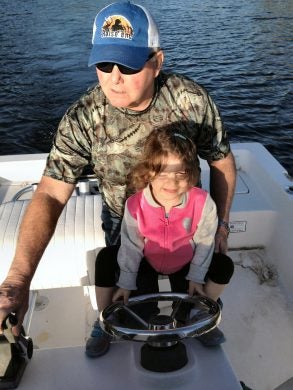 And do the fishing early in the morning, while it's cool. It'll require a bit of nudging to get everyone moving at dawn, with fishing beginning at 7 a.m. or so. But the action likely will wan about mid-day, just in time for a family barbecue, and maybe dad can slip in a quick nap while watching fishing on TV.
Another fishing location godsend to coastal anglers looking for a Father's Day spot is the beach. Who doesn't love visiting the big pond for a family bash? But instead of lugging just coolers, beach chairs and umbrellas, be sure to have along some rods, reels and bait. While big rods get a lot of attention for surf fishing, plenty of fish can be caught on standard spin gear. Those sloughs and slightly deeper waters just feet out from the surf harbor a huge variety of fish that can be caught with dead shrimp and squid sold at coastal bait shops.


If you target the surf for Father's Day fishing, in addition to standard tackle, be sure to have some extra heavy sinkers (some surf specialty models, too) and simple "surf spikes" to keep reels out of gritty sand. Tackle stores along the coast offer such items.
If dad's a hard-charging angler, and you have access to a boat or (better) buddies who own a boat, set up a day fishing with dad included. It can range from bream in lake or river to inshore fishing for anything with fins, to offshore from kingfish to snapper, dolphin to billfish.
A charter boat fishing trip is another option. This costs hard-earned money, but guides are worth every penny they charge. It takes years of on-the-water experience, with plenty of expense to learn where, how and when to catch fish. They do it daily, and their expertise is cheap compared to the knowledge they share.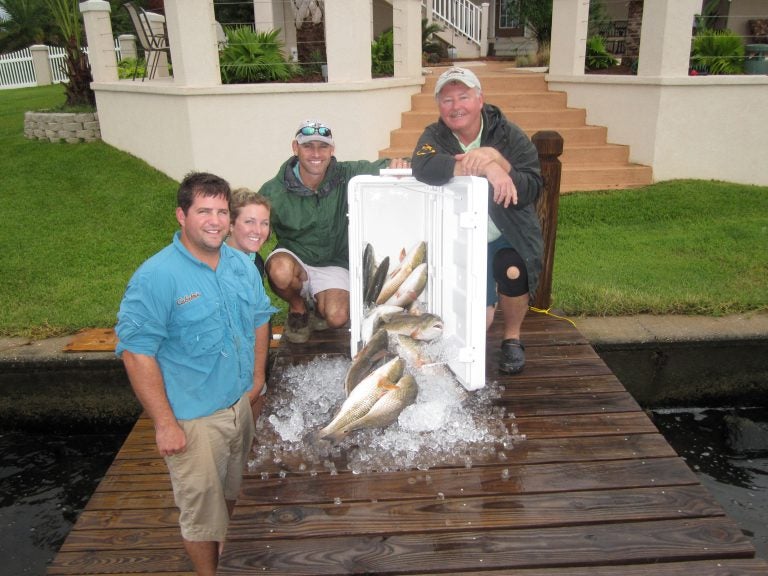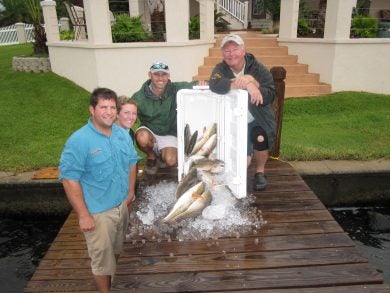 Great guides from bass and panfish, to tarpon, trout, redfish, king mackerel, sailfish, and more are available virtually nationwide.
Every fishing dad can use extra lures, line, leader material, even rods and reels. Be judicious in their selection, with the best source of what to buy coming from dad's closest fishing buddies. Such friends also may offer ideas such as he needs a new rain suit, or his boat depth finder is on the fritz, or his boat trailer lights aren't working. Any of these things, and a hundred more, are big gifts for a fishing pop on Father's Day.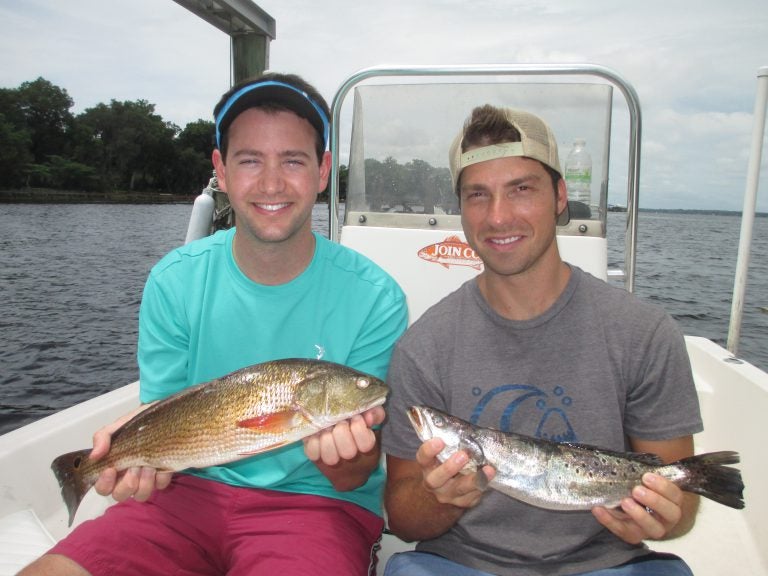 Gift cards aren't the most personal of dad gifts, but they are well received and so are a can't-miss purchase. Academy, Bass Pro Shops, Cabela's and others offer gift cards and they are choice places for angler shopping.
Another idea is a gas gift card, for fuel in fishing cars and boats. Choose a gift card from a station selling non-ethanol fuel, which is preferred by many anglers in their boats.