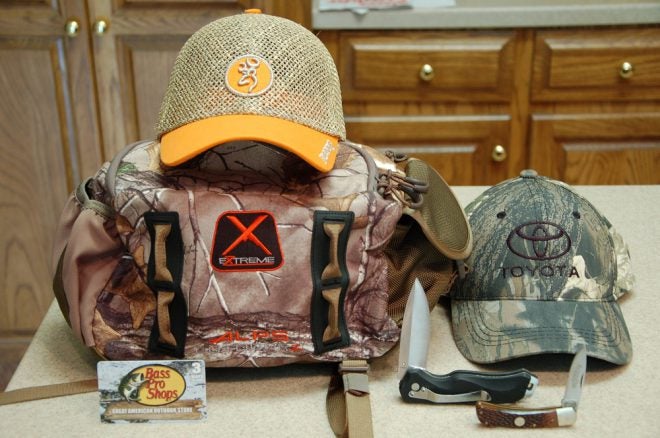 I was one of the many lucky ones. I was born in 1950. My father had just returned back from WWII not so many years before. He came home to start a business, raise a family, and teach his two sons how to shoot and hunt. I was one of the sons.
Memories can be shared by gifting your dad on Father's Day with some small item, personalized for his pleasure and use. It is not the day for tools of work, but of tools for recreation, or relaxation. If he shoots or hunts, or collects guns, then your task has been made easier. Pick something he will cherish, but use in earnest.
Hunting clothing items are always a winner, but does not have to be extravagant. A good pair of wool socks, or new hunting or shooting gloves would be a good bet. Perhaps a new ball cap bearing the logo brand of some firearm or other product he really identifies with. A leather Filson belt would be a prized gift.
If your father does day hunts, or likes to hike out to a favorite woodland stand or stay all day in a shooting house, then check out one of the great packs made by Alps-Outdoor Z. Of particular note is their Extreme Fanny Pack, just right for enough gear for a long day afield without being overbearing or too heavy once packed.
Especially if your dad is a fervent deer hunter, he would like a good trail camera to stake out a hunting area, deer trail, or stand location to identify deer crossing in the area. Camera surveys are a proven game management strategy to help deer hunters catalog certain bucks, but also to get an idea about the deer population as a whole. He'll like a trail cam.
Whether he bow hunts or uses a conventional deer rifle, a rangefinder always finds a use from a hunting stand. Knowing the ranges before nocking an arrow, or flipping the safety off a rifle is reassurance that the aim is right on target. It is also good to know distances from a hunting position to another position in field, food plot, or woods. Check out Nikon or Leupold.
What better a Father's Day gift than a quality pocket knife? Pick a Case, Kershaw, Browning or Remington which instantly creates a personal keepsake. If in doubt though, a good bet is always a heartfelt Father's Day card with a gift card from his favorite outdoor store.