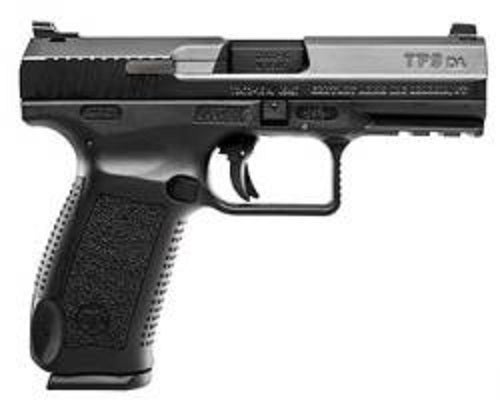 Canik? So, this is not a brand name you are familiar with? Well, certainly if you have been around guns for very long either using or reading about them, then you should know the Century Arms name well. They have been importing guns into the U.S. for decades.
Now, this tried and true arms importer is bringing in the very cost effective line of modern pistols under the Canik name. Canik pistols are manufactured in Turkey by Samsun Yurt, the largest defense contractor in the country. Canik pistols have been on the U.S. gun marketing scene for a while, but with new models coming out, they intend to gain an even larger market share.
The Canik pistol line began with the TP9 models, a double action/single action polymer pistol chambered for the universal 9mm. The newest version of the TP9 will be designated the TP9DA. This model will offer shooters the option of a single or double action style trigger combination packaged in a polymer frame.
A Canik spokesperson from Century Arms explained that this pistol is designed to fit the needs of individual personal carry for everyday self-defense, but also for law enforcement requirements and competitive shooting as well. At first glance and hold, the Canik pistol seems large, but it is not so large as to not fit the intended designed uses.
The TP9DA is an in between sized 9mm pistol. The match grade barrel is 4.07 inches with a loaded chamber indicator. The grip back strap comes with interchangeable fitted panels so the shooter can customize the grip feel and fit. Sights on this pistol are Warren Tactical versions with a dot front sight. The decocker system permits the shooter to carry the TP9DA with a longer first trigger pull like a regular hammer-fired handgun.
Disassembly procedures are super simple by pressing the decock button on the top of the slide to remove the slide for further takedown and cleaning.
The nice part about this new Canik pistol is the suggested retail pricing of $424.99. The TP9DA comes in standard black finish or a new special "burnt bronze" cerakote finish. Supplied magazines (2) hold 18+1 rounds. Included in the pistol kit is a polymer holster, the back straps, cleaning rod, and brush. Canik pistols come with a limited lifetime warranty. Check out all the details at www.centuryarms.com.