Data on Previous Engagements (DOPE): Is It Worth It?
Dr. John Woods 06.20.17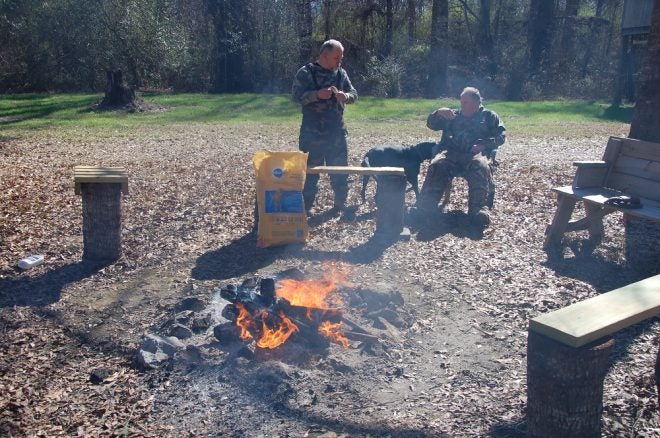 Reading a lengthy dissertation recently on long range shooting and in particular tactics taught and learned by military snipers, it seems the long-time practice of note taking on previous shooting scenarios has not proven all that valuable after all. That is a curious finding.
There may be something to this for hunting the same property year after year, too. For over a decade I have recorded hunting data for every morning and afternoon deer hunt I participated in at our camp. I logged the times, the deer stand hunted, deer observed, bucks and does, harvests and weather conditions such as temperature, wind, and environmental conditions.
Admittedly I did this as much as a personal hobby, but I also gleaned the data and information for other outdoor writing project ideas. I found the trends interesting to study, but honestly from one year or season to the next, the practical application of the DOPE info was of little value in reality.
If I returned to successful stands in terms of observations or harvests in one year, the next year the results were completely different. Maybe the wind was different. Maybe it was raining or blowing the next time. So many factors impact deer hunting that change nearly by the minute, previous information simply adds no value to the next opportunity.
In this vein then I suppose that long range shooters and professional military or law enforcement snipers are discovering the same thing. Sure, if you shoot the same range, same distances time and time again, then some regularities may emerge, but as environmental conditions change, does the previous data offer guidance? Perhaps, but it may be limited.
Thus this is likely the same with the fury of excitement over long range hunting, which I generally oppose. Hunting used to be about stalking close to game to achieve a reasonable range for a precise shot. I fail to see the point of shooting at an elk or deer out to 800-1000 yards. First of all, how do you assess the trophy potential of a game animal at such ranges even with a spotting scope? And we never get to see all the missed shots or wounded game on the TV shows.
So, evidence now suggests that with conditions, locations, terrain, etc. always changing, that notes from previous shooting trials may be of limited value. We would invite your opinions on this subject to chime in.