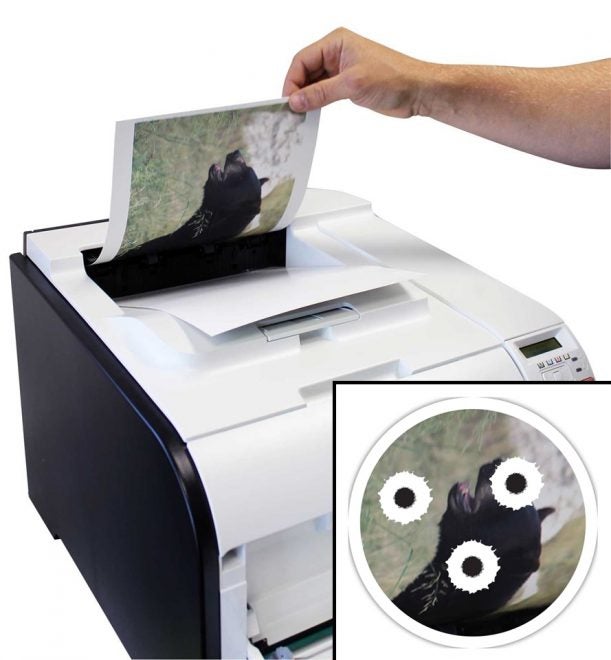 If you've got more money than time, this might be a good thing for you to try. It's a way to make your own "shoot-and-see" targets by printing an image of your choice onto a special sheet from Birchwood Casey.
They're called Print-N-C and they come 3 to a pack. These are standard 8.5″x11″ sheets that will fit most printers, and they say you can use either laser or inkjet.
When you hit the target, a portion of the printed image flakes off, leaving a white ring around your bullet hole.
With an MRSP of $11.20 for 3 sheets, this DIY option isn't exactly economical (if saving money via DIY is your thing, check out this article on making your own targets that react similarly when hit), but it is certainly unique.
It's a little rich for my blood, but then again I've been called cheap before. Chances are good that you'll be able to find them for less than full retail before long. In fact, right now I see them on Amazon for $10.51 & free shipping.
What do you think of these nifty new target sheets? Will you be ordering some?