New Hampshire woman, 80, fights off rabid bobcat with gardening tool
Bob McNally 06.27.17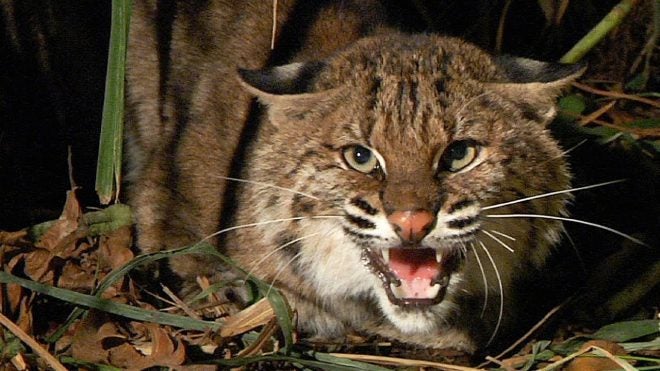 An 80-year-old woman from New Hampshire said she feels lucky to be alive after she was forced to use a gardening tool to fight off a rabid bobcat.
Elsie Dabrowski, a resident of Sunapee, was working in her garden recently when a bobcat suddenly pounced on her biting her on the face and arms.
"I don't even know where he came from," she said. "It's still hard to believe. This little thing just came and attacked me, but he was strong. He was really strong."
Dabrowski said she grabbed the closest thing to her, a garden sickle, to try and fend off the wild animal.
The woman said her dogs also ran over to help and chased the bobcat under a nearby shed.
Dabrowski's son, Gene, said he heard the commotion and ran over to help. When he got to his mother's house she was trying to make her way back inside her home.
"He came down with the shotgun, and he shot it,"
Dabrowski suffered several injuries from the attack, including a large gash on her elbow and scratches on her face and arms. Her son said she needed about 50 or 60 stitches.
Officials from the Fish and Game Department said the bobcat tested positive for rabies, and Dabrowski and her dogs would have to get shots for the disease.