Five Reasons to Phase Out ALICE Gear
Kevin Felts 07.13.17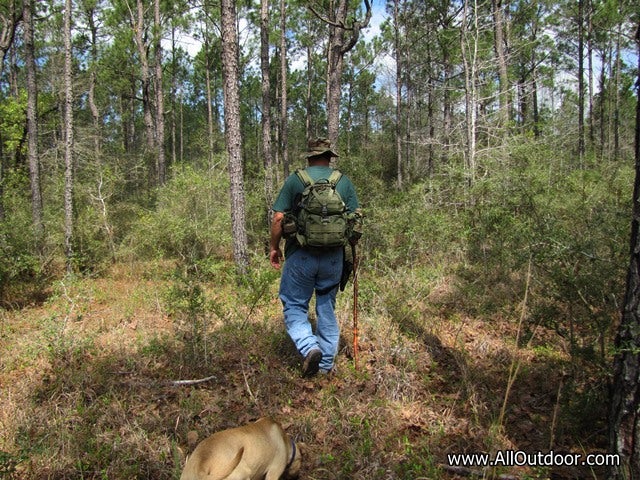 Over the past few months, I realized it is time to say goodbye to an old friend. We spent a lot of time camping, hiking and backpacking together. There were times when I doubted whether I had the strength or endurance to make it over the next hill, and it was with me. It was a true friend who went with me everywhere I asked, and it never let me down.
It is with heartfelt regret I have to say goodbye to my ALICE gear. The gear is going to be retired and put in a storage box. ALICE gear is like a toy from your childhood you eventually outgrow. In this case, something better has come along, and that is MOLLE.
Over the next few months, I plan on phasing out my ALICE gear and replacing it with MOLLE.
My current military surplus MOLLE packs:
Patrol pack
Three day assault pack
Large MOLLE
The next pack will be the medium MOLLE, which I will use to replace the medium ALICE. From over 25 years of using the medium ALICE, saying goodbye to it will be tough.
Outdated
ALICE dates from an era when little thought was given to comfort. The aluminum frames were meant to be rugged and durable.
The waist belt on the ALICE packs are anything but comfortable or ergonomic. In all honesty, I rarely use the waist belt on my medium or large ALICE pack.
MOLLE gear fits better than than ALICE.
Lack Of Options

Let's be honest, outside of military surplus, there are not a lot of options for ALICE gear. The same can not be said for MOLLE. Go to Amazon or Ebay, type in MOLLE, and you will see hundreds of packs that have MOLLE webbing.
It is not just backpacks. There are an unlimited number of pouches, pockets, and accessories designed for MOLLE.
If you want options, MOLLE is the way to go.
Getting Expensive
In another article I touched on how expensive surplus ALICE packs are getting. Supplies are drying up and prices are going up.  From time to time, I can find a cheap medium ALICE pack without the frame on Ebay.
For the most part, ALICE is getting more expensive than MOLLE. Some of the prices are comparable,.but ALICE continues to inch upwards and MOLLE continues to inch downwards.
Difficult To Find
There used to be dozens of companies on Ebay who sold bundles or ALICE packs. They were two or four backpacks bundled together for a lower price than buying the packs individually.
Those same companies have not sold ALICE packs for months, maybe even a year or more.
As I write this article, there are bundles of rifleman packs, large MOLLE packs, sustainment pouches… listed on eBay.
MOLLE is the Future
Maybe someone can answer the question: is ALICE gear even being made anymore? If not, then we are watching the slow death of an American classic.
As much as I dislike phasing out my ALICE gear, I know there is no future in it. All the new gear is made for MOLLE. Whether it is a holster, knife sheath, first aid kit. Everything is made for MOLLE.
Sure, I could keep looking for ALICE gear, but why?