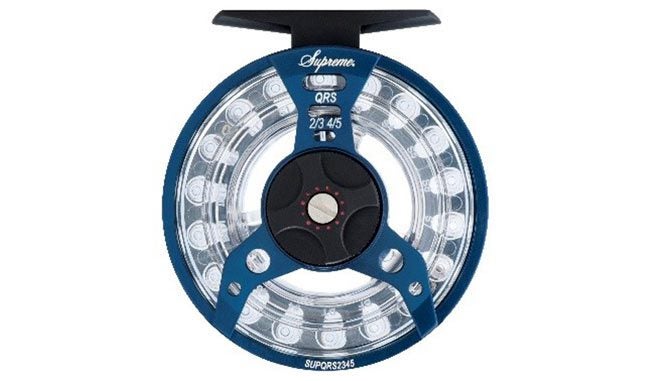 (Press Release) – The Pflueger Supreme QRS, "Quick Release Spool," offers an interchangeable large arbor cassette spool system. Modern in style and functionality, the polycarbonate cassettes are secured in the spool carrier by an advanced locking system enclosed by a full stainless steel and 6061 alloy construction, a testament to the brand's innovation, dependability and attention to detail.
KEY FEATURES:
Machined 6061 Alloy Construction
Polycarbonate Cassette Cartridges
Dual spool, 4-line rating
Secure Centralized Cassette Locking System
Line Indication System
Quick Release Sliding Ring System
MSRP: $149.99
FIND US ON SOCIAL:
For more information about Pflueger, visit www.pfluegerfishing.com.