A child for a fisherman is reason to hope for better things outdoors. A youngster offers an old timer new hands and senses to be taught fishing skills, which rekindles youthful enthusiasm like nothing else can.
Taking a child of your own fishing is a way for an aging angler to renew his piscatorial passions. With a youngster at your side, wading a stream or paddling a canoe across a lake at dawn has new meaning.
It is doubtful there is a fisherman alive who did not have grand plans for his child outdoors at birth. But to have those plans come to proper fruition, children must be shown the fishing ropes with care, concern and compassion. Most importantly, kids have got to have fun outdoors from the very start. That's spelled F-U-N.
You may want to have that little girl of yours catch her very first big bass at a young age, something to put on her bedroom wall by the taxidermist. But casting plastic worms all day for weeks at a time likely is not the idea of fun to a 7-year old girl. Instead, she may merely want to catch fish, any fish. And it's likely that her attention span is short, just an hour or two.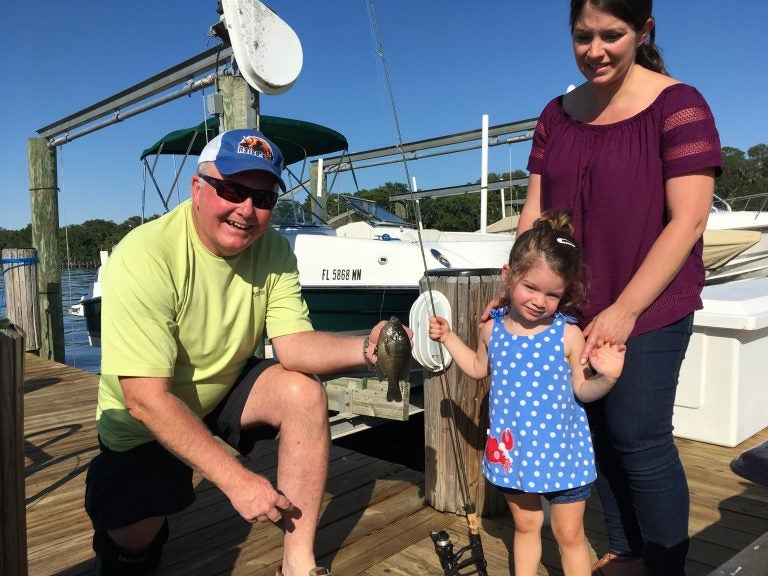 If following bream fishing she wants to wade in the shallows and get her toes wet, squealing at the top of her lungs as the weeds and muck seep through her toes—let her. If that's what's fun for her outdoors, that's what matters, and it should be fun for you, too.
Relish those moments, because they are fleeting. It is inevitable that little people grow up.