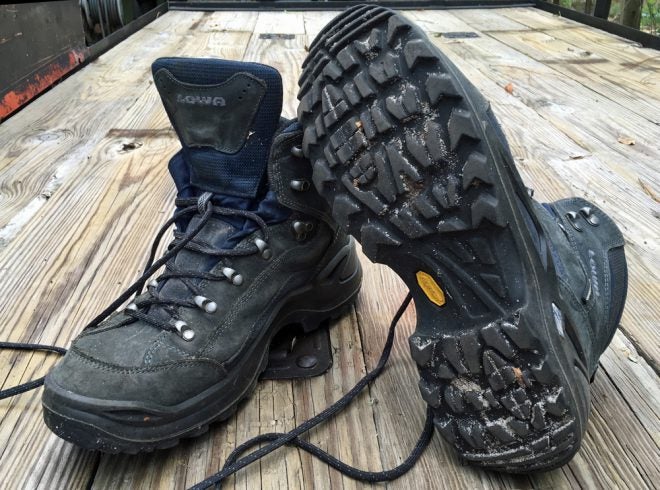 I've been trying some new LOWA boots this year, and figured it was about time to review them. They're the "Renegade GTX Mid" model, and they've done me all right so far.
I hesitate to review them without putting them through a full hunting season, but I've used them pretty hard a few times and they've done well. My favorite thing about them is how easily they go on and come off, yet they are fast and easy to lace up.
I like a boot with ankle support, and the Renegade GTX Mid has it. I also require arch support, and often need to add a separate insole to my shoes, but I haven't needed to do so with these.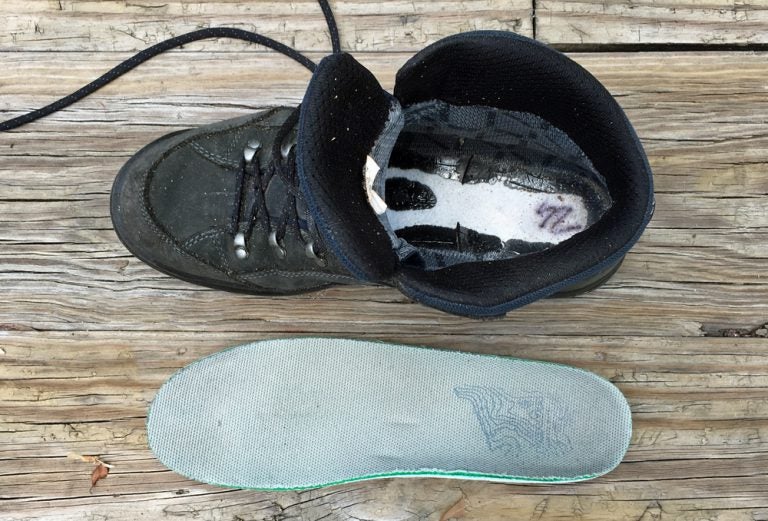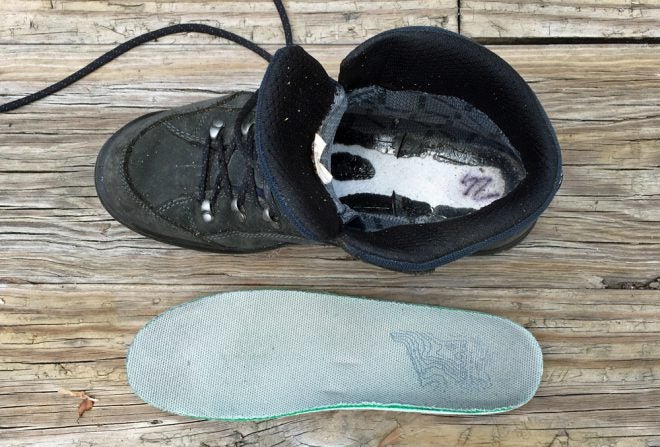 The insole fits well and come out easily, but it doesn't offer a ton of comfort because it's on the thin side. The liner is clearly emblazoned with the Gore-Tex name.
These boots were comfortable from the get-go, which as you know isn't always how it happens.
I walked many miles on uneven terrain in these boots one Saturday, stomping around surveying in some Florida woods, chopping my way through heavy brush and through a cypress swamp (which was thankfully dry at the time). By the end of the day my feet were seeking relief because the miles of uneven terrain had allowed my feet to roll from side to side a bit and that had added up, but overall the Renegades did me right.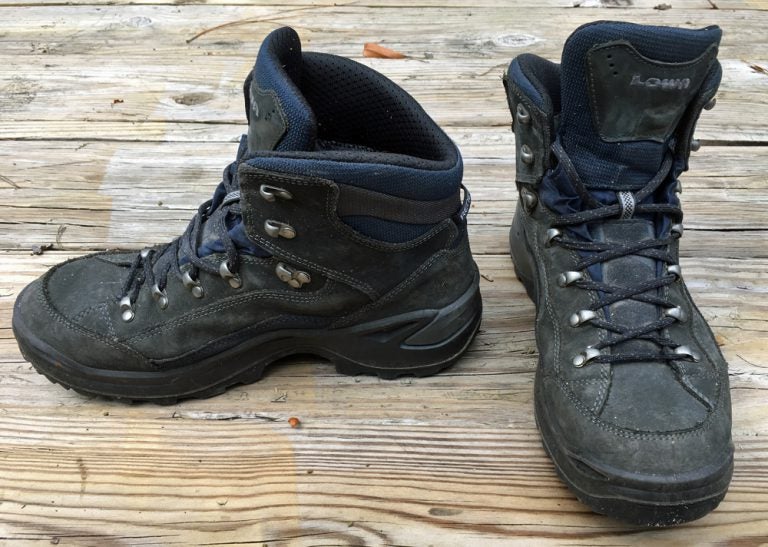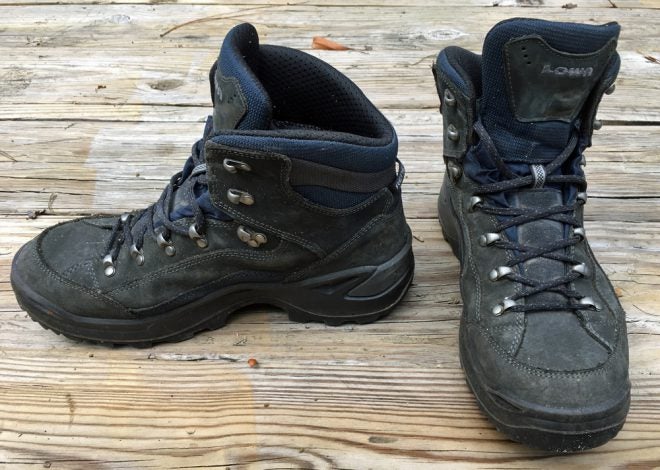 I've also given them serious use while cutting up and moving fallen trees on my property. During the summer months here in Florida, I rarely wear anything other than mandals (that's "man sandals" of course), and when it comes time to do some real work it's nice to be able to slip these boots on quickly and be ready to work, walk the woods, or whatever.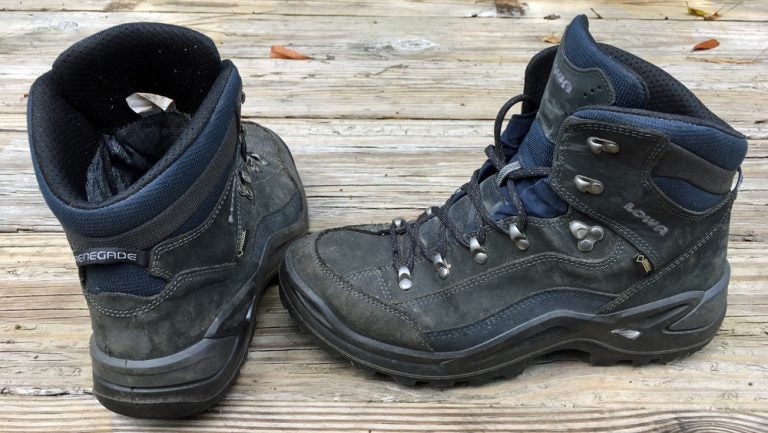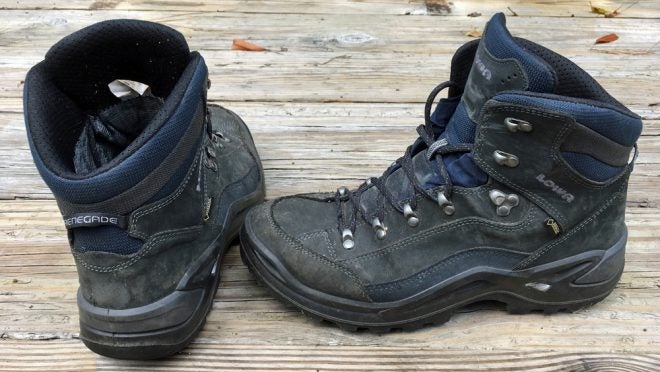 Again, they are very easy to put on and take off, which means I'll often choose these over lighter boots for that reason alone. And without a whole lot of effort they'll clean up well and look good enough for a trip to town.


The Not-so-Good
In reading customer reviews I saw some accounts of toe cap separation, which made me examine my boots more closely. There is just a hint of separation showing up on the right toe of mine, which isn't tragic, but it isn't great either.
Time will tell how these boots hold up in the long run, but right now I like them and they're likely to see a lot more use in the coming months.
More Info
Here's what LOWA has to say about them:
LOWA's best selling style brings acclaimed trekking comfort fit to a multifunction construction using injected PU technology, MONOWRAP® frame construction for stability and underfoot comfort. Full length stabilizer and VIBRAM® Evo sole for sure-footed traction. Durably waterproof/breathable.
And REI's website has this info:
– Waterproof, breathable GORE-TEX® liners keep your feet dry when you're stepping in shallow streams and hiking hard
– Water-repellent nubuck leather uppers feature Cordura® nylon ankle bands for comfort and flexibility; polyester linings wick moisture to help keep feet dry inside
– Derby-cut lacing fits a wide variety of foot volumes; padded and gusseted tongues relieve lace pressure while keeping out trail debris
– Full-length nylon shanks offer great support for long days on your feet; polyurethane midsoles absorb shock
– External polyurethane Monowrap® frames offer lateral stability while reducing weight
– Vibram® Evo rubber outsoles on the men's Lowa Renegade GTX Mid hiking boots deliver excellent traction on a wide variety of terrain
At $230 MSRP they're anything but cheap, but they're good-looking and comfortable, and if they hold up as well as my other LOWAs, I'll be satisfied.
Specs
Brand: Lowa
Model: Renegade GTX Mid Men's
Colors: 9 colors available (these are Dark Gray/Navy)
Height: Above the ankle (about 6″)
Upper: Nubuck Leather/Cordura nylon
Lining: Gore-Tex waterproof breathable membrane/polyester
Footbed: Climate Control
Midsole: DuraPU® with MONOWRAP® Frame & Nylon shank
Outsole: VIBRAM® Evo
Stabilizer: Full-length, Stiff
Weight (manufacturer specs): 1110 grams / 39 ounces / 2.4 pounds
Weight (size 12, measured by author): 1397 grams / 49 ounces / 3.1 pounds
Made in Slovakia
MSRP: $230