Five Reliable and Low Cost Flashlights
Kevin Felts 07.26.17

Several years ago, one of my sons, a nephew and I went on a hiking trip.  It was only supposed to be around 6 – 8 miles, but turned into a 10 mile trip.  Just as we hit the final mile home, the sun was disappearing below the horizon.  As the day slowly faded away, the opportunity was used to explain why we always carry certain gear types of gear.  One item on that list was a flashlight.
While getting ready for a recent hiking trip, I realized there are just a handful of flashlights I reach for.  The trip was going to be around 5 – 6 miles, so no big deal.  However, as I told my son and nephew, I always bring a flashlight.
So, what factors do I look for in a hiking, backpacking or camping flashlight?
Those are:
Lumens are important, but not "that" important. All we need is something to look around the campsite, cook a nighttime meal, and gather firewood.
Energizer Headlight
First on the list is an Energizer headlight that uses three AAA batteries.  The one I have is around seven – eight years old and does not have a model number on it.
The on/off switch has three settings:
Slide the switch to the left for red, the middle is off and to the right is white light.  It is about as simple as simple can get.
I have another Energizer headlight that you have to push the button down 4 times to cycle through the settings.  That light is never used.
ThruNite Archer
The ThruNite Archer 1A uses a single AA battery and is one tough flashlight.  I used it to drive nails through a 2X4 and it still works.  Please do not try to repeat that test.
Even though it uses a single AA battery, it is one of my favorite flashlights.
Weight with a single AA battery – 2.45 ounces.
Jaxman E2
There are a lot of flashlights in my collection, but for reason I reach for the Jaxman E2.  If it did not have the stroke or SOS setting, this would be an almost perfect flashlight.
Is the Jaxman e2 the best light in this list?  Certainly not.  There are better lights out there, I just happen to like this one.  This was my go to light for a recent hiking trip.
The E2 uses a single 18650 battery.
Weight with battery – 4.40 ounces.
Wowtac A2 Headlight
The Wowtac A2 is unique in that is uses a single 18650 battery and the flashlight can be taken off the headgear.  Once off the headgear, it is probably the most compact 18650 powered flashlight in my collection.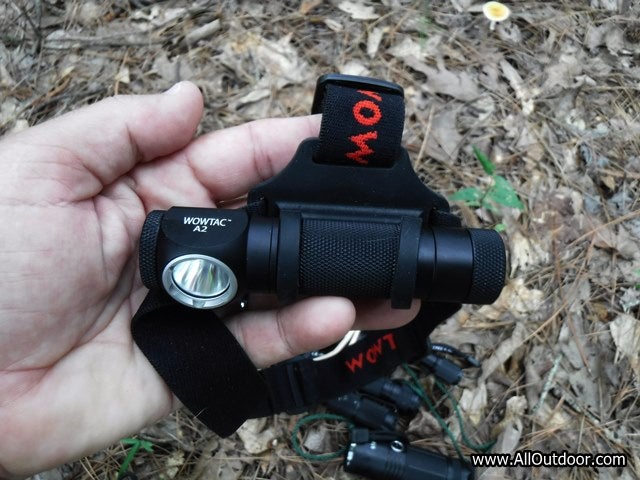 The A2 measures four inches long and one inch in diameter.
Weight with battery – 3.60 ounces, without the headgear.
Petzl Headlight
Petzl makes a number of headlamps.  The one I have has three white LEDs.  Red is provided with a flip-up red lens.
Weight with three AAA batteries – 2.70 ounces.
The model I have is the Petzl Tactikka with camp headband. I believe it has been discontinued.
Final Thoughts
When putting this list together, I wanted to cover several affordable brand names. Petzl can be a little expensive, but sometimes you get what you pay for.
All prices listed are as of July 25, 2017.
ThruNite Archer – $29.99, with Prime shipping from Amazon.
Jaxman E2 – $26.55, with Prime shipping from Amazon.
Wowtac 2A – On sale for $19.99, with Prime shipping from Amazon.
Energizer headlight – Prices vary.  The models I have cost around $20 – $30.
As for the flashlights listed in the article, I have used all of them around the farm or on camping trips.

SHOP NOW