Gun Control Advocates Confuse Education with Training
Kevin Felts 07.27.17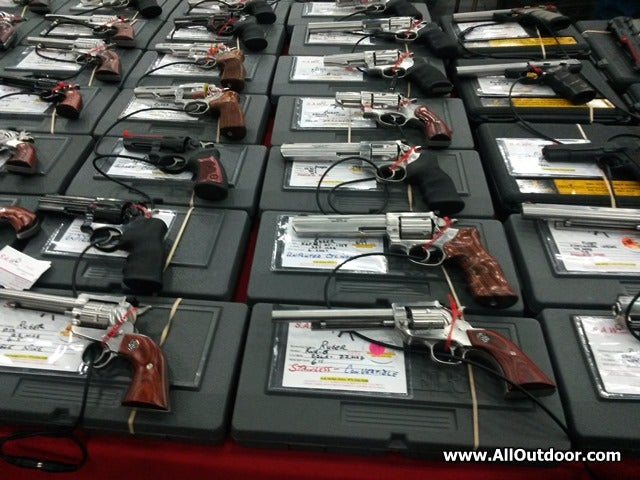 A study that promoted itself as being about gun training, but was actually about gun safety education, is fueling anti-gun articles.
The study was talked about in this article here on AllOutdoor – 61 Percent of Gun Owners Received Formal Training.
Various news publications are using the study, that was actually about gun safety, to talk about gun control.
Example, Americans Love Guns, but They Have No Idea How to Use Them.
The United States is awash in guns—and a significant portion of those gun owners have no idea how to use their weapons.

That's the conclusion of a new study conducted by researchers at the University of Washington School of Public Health and published in the journal Injury Prevention. The research, culled from a national survey of nearly 4,000 American adults, reveals that some 61 percent of firearm owners "had received formal firearm training.
Another example, Only 3 In 5 Gun Owners Have Received Firearms Training.
Forty percent of America's gun owners have not received any formal firearms training, according to a new study from the University of Washington (UW) School of Public Health.
Study Questions
The honest truth is, the study asked no questions directly related to firearms usage, which people relate to training.
Ask gun owners if they have received training, chances are they will assume training is hands-on and at a gun range. Most of us to not think about listening to someone talk in a room as training, that is education, not training.
There is a difference between classroom education and hands-on training.
I contacted a person who was directly involved with the study and asked,
What questions were asked in the study?
Were hunter education classes considered firearms training?
The reply,
The survey question was:

'Have you ever had any formal firearm training?'

Those who answered affirmatively were then asked if they received information on:

Safe handling of firearms.
Safe storage of firearms.
Preventing firearm accidents.
Preventing firearm theft.
Suicide prevention.
According to the reply I received, there was not a single question about hands-on firearms training at a shooting range. Yet, publications are using the questions listed above and relating them to actual gun training.
Personal Example
When I posted the original article to Facebook, a buddy of mine asked if I had received any gun training.
In the context of the article, I replied, "Yes, I have received training." However, my answer was thought out before the reply was posted.
During the divorce from my first wife in 2001, I went to a therapist. While talking about the emotional toll the divorce was having, the therapist and I talked about handling firearms, storage, suicide and suicide prevention.
When my second wife and I divorced in 2015, I went to another therapist. Again, we talked about gun storage, handling, suicide and suicide prevention.
After my beloved Beretta 92f handgun was stolen and reported to the local Sheriff, the deputy and I talked about gun storage and preventing gun thefts.
So, I was able to answer yes to all of the questions in the study, and never put myself on a gun range for actual hands on training.
Final Thoughts
I may contact the author of the article again and ask if they can redo the study and change the wording from "formal gun training" to something like "have you received information on gun safety?"
As someone who has been involved in shooting sports for over 40 years, I personally feel the study, while it had good intentions, could have been worded better.