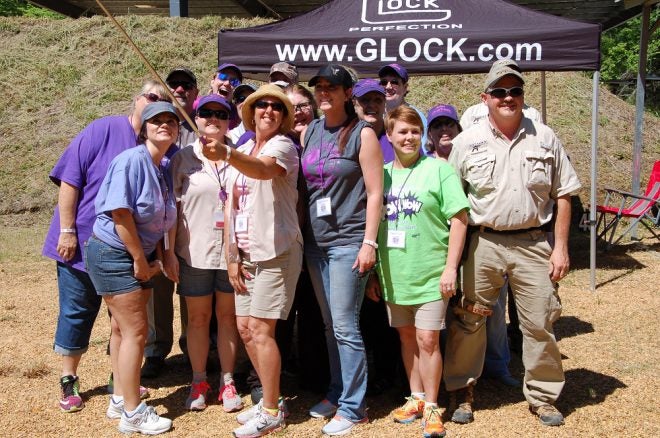 Statistics now prove without a doubt that more and more women are becoming involved with guns. These gun related activities include hunting, recreational shooting, target shooting, skeet and trap, and even concealed carry for personal protection. Women are buying guns, ammunition, accessories and more pumping up the firearms market with real spending.
Manufacturers are fashioning gun models aimed at the female market. Haven't you noticed all pink guns, gun cases, ammo boxes and other treatments focusing on the female buyer? Now, truth is from the ladies I have talked to, they are not that crazy about the pink colorations, because that might draw unwanted attention. They had just as soon use and pack a black gun.
Other statistics are telling, too. In 2013 some 19 percent of hunters in the field were women. In the South, this includes many ladies taking up deer hunting. I see a lot more women in my hunter education classes these days. There has been an 85 percent increase in women hunters from 2001 to 2013 from 1.8 million to 3.3 million. It helps too that clothing companies like Kirstie Pike's Prois Hunting Apparel out of Gunnison, Colorado makes hunting clothes tailored for the female form and direct order makes it easy for women to buy what they need.
Women gun owners do so for three main reasons. First is home and self-defense, second is learning to hunt, and third is to go shooting with family and friends. Even lady target shooters have increased 60 percent in ten years to over 5.4 million participants. Stats show that 43 percent target shoot at least once a month.


Women shooters also greatly stimulate the economy. Women spend at least $870 a year and another $405 a year on firearm accessories. They are also buying gun cleaning supplies, targets, ear protection, carrying cases, and eye protection. Retail gun dealers have noticed a huge increase in female gun buyers, too. Firearms retailers are reporting that at least 20 percent of their sales are to women buyers.
What guns to women buy? Mostly they buy a semi-auto pistol, mainly for self-defense. Next they buy revolvers for all types of shooting, then they often buy a shotgun for sport shooting and hunting. Their buying standards are based on fit, quality, and practicality. Seventy-three percent of women gun owners also take at least one firearms training course.
Women are making a huge impact in the shooting sports. These statistics and facts were reported by the National Shooting Sports Foundation.