New High-Quality Knives from Outdoor Edge make Filleting Fish Easy
Bob McNally 07.31.17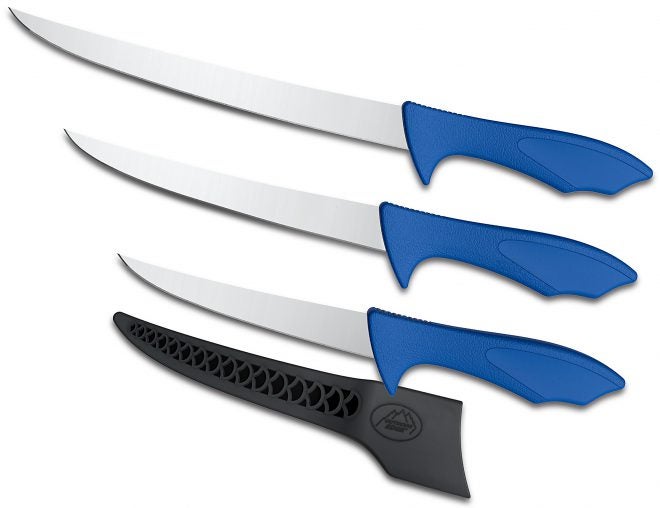 One of the best fillet knife deals available in awhile is being offered by Outdoor Edge, with their new "Reel-Flex" blades, designed by custom maker Jerry Hossom.
Three popular fillet knife sizes are available: 6-inch, 7.5-inch and an extra-long blade at 9.5-inches. All are made of corrosion-resistant 4116 German stainless steel, that also is well-known for holding a keen cutting edge even with rugged use on fish with tough scales and large bones.
Knife handles are made of blue TPE composite material offering a non-slip grip even when hands are slick from handling fish — a wise safety feature when lots of fillets are on the cleaning table.
Each knife comes with a razor edge that's hand finished and is coupled with a polypropylene sheath with swivel clip for easy belt carry.
Reel-Flex fillet knives can be purchased at retailers and on the web at www.outdooredge.com. Prices range from $23 to $25.

SHOP NOW