Watch: Digging Fireplace Air Tunnels With an Entrenching Tool
Russ Chastain 07.31.17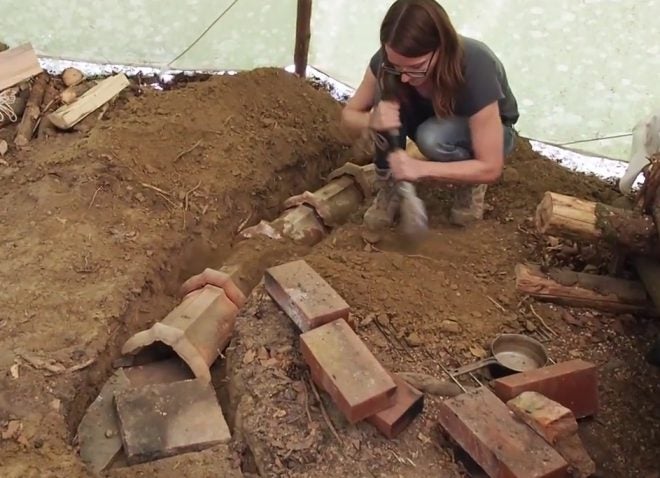 Survival Lilly proves she has patience and that she is an optimist by using a teeny-tiny shovel to dig an air tunnel in her tepee.
She begins with the obligatory unboxing (after all, the manufacturer of the Fivejoy pack shovel sponsored this video) and after gushing over the diminutive tool, she gets to work. And I do mean work.
Using a baby shovel to dig a ditch is no easy task in hard ground, but Lilly is up to the task.
After untold hours of trenching, she lays down some old half-round roof tiles to form the tunnel, then covers them with dirt.
And just when I thought she might not be as much a glutton for punishment as suspected, she starts pecking at the dirt to make yet another trench.
Two tunnels in, she builds a fire to see how well it burns with these new air supplies. And it does burn quite well.
But then we learn why she made two tunnels; apparently she expected the second tunnel to act as a chimney (although it's below the top of the fire, so ????) and made its outside end higher than the fireplace.
The next time it rains, she will regret making that thing higher than the fireplace.
Anyhow, it shows how an air supply at the level of an in-floor fireplace can help it burn and save you from having to open a flap or door to let in cold air in the winter.