Fishing line technology has virtually exploded in recent years, as manufacturers refine materials and production processes in an incessant, rapid-fire scramble to leapfrog the competition. This unending innovation was very much in evidence at the recent International Convention of Allied Sportfishing Trades (ICAST) show held in Orlando, where line manufacturers from around the world unveiled their latest products for the 2018 season. Here's a look at some of the best.
Zebco Crappie Fighter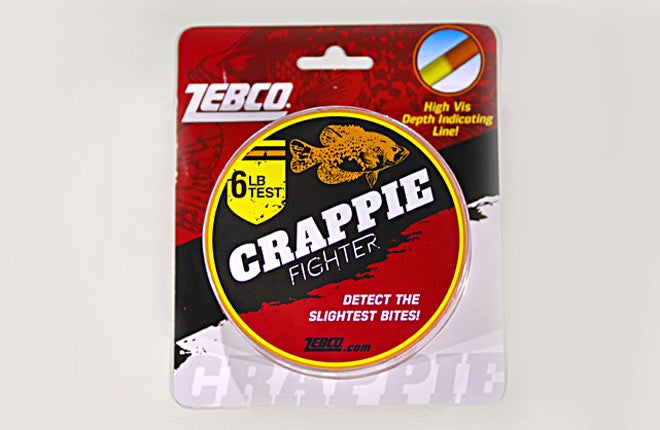 New from Zebco is Crappie Fighter – a high visibility, depth-locating monofilament that comes in strengths of 4, 6 and 8 pound test specifically for hard-core crappie fishing. Metered every five feet, it allows precise depth targeting for ultra-precise bait presentations, while its low-memory formula allows optimal line handling, even in cold weather conditions. MSRP is $7.99.
Berkley Fireline Ultra 8
Berkley takes fishing line innovation to the next level with its new Fireline Ultra 8. Thermally-fusing an eight-carrier Dyneema fiber braid makes this Fireline the toughest yet, with four times more abrasion resistance than the original. Casting distance is also said to be improved. Available in smoke and crystal finishes, Berkley Fireline Ultra 8 comes in 4, 6, 8, 10, 12, 14, 17, 20 and 30 pound test. MSRP is $19.99 for a filler spool.
Pokee 16x TECH Braid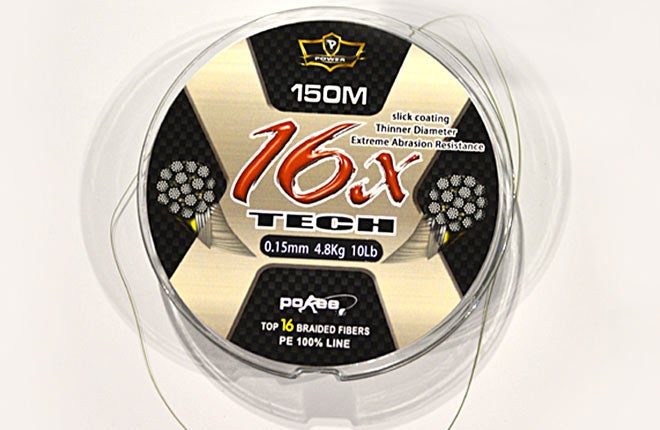 The new 16x TECH Braid from Pokee Fishing is described as a 'next generation' braid that exceeds the knot strength of traditional braids of the same diameter by 20%. Created from 16 strands, 16X is manufactured using Pokee's Tight Weave braiding system  and treated to a nano resin coating to decrease friction by up to 30%. Designed for distance casting, its thinner diameter and greater sensitivity and knot strength make it ideal for finesse presentations. MSRP n/a.
Trik Fish Flippin' & Pitchin'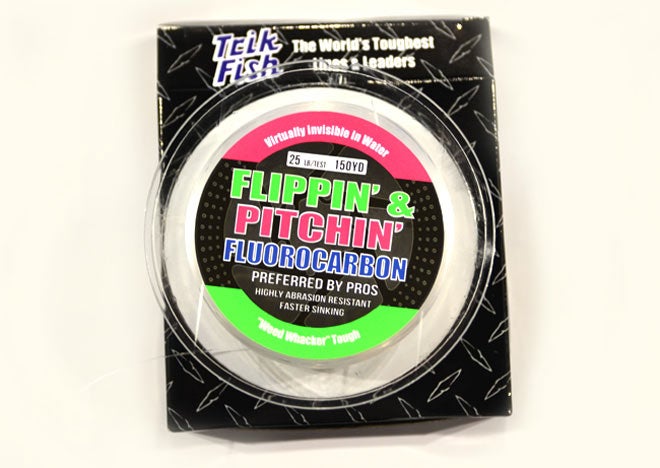 Stealth fishing gets even stealthier with Flippin' & Pitchin' fluorocarbon line from Trik Fish. It's tough enough to fish in the heaviest cover, yet unlike braid it disappears in the water thanks to its fluorocarbon formulation. In addition, the higher density of fluorocarbon is said to sink faster and keep baits in the strike zone longer. Highly UV resistant, Flippin' & Pitchin' line comes in 15, 20 and 15 pound test on 150 yard spools. MSRP is $11.93, $14.11 and $17.81 respectively.
Sunline America Siglon PEx4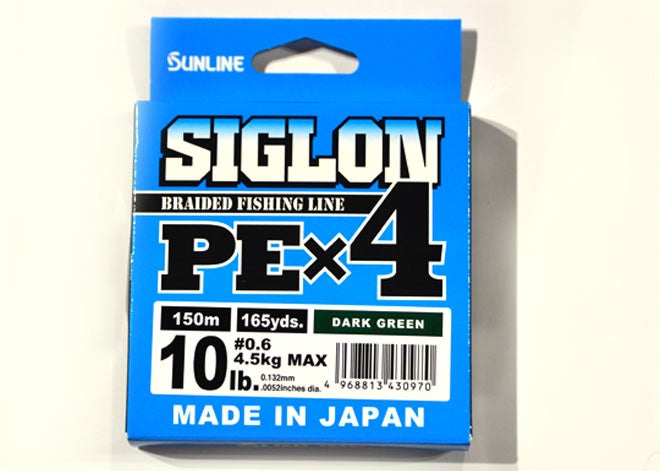 Sunline's all-new Siglon PEx4 is a tightly woven four-strand braided line made with high abrasion resistance characteristics, and is constructed for low line diameter size and optimal sensitivity. Offered in 10, 12, 16, 20, 30, 40 and 50 pound test, Siglon PEx4 comes in dark green or high visibility orange finishes, and is available on 165-yard (MSRP $10.99) and 1,968-yard MSRP $99.99) spools.
Ardent Strong Braid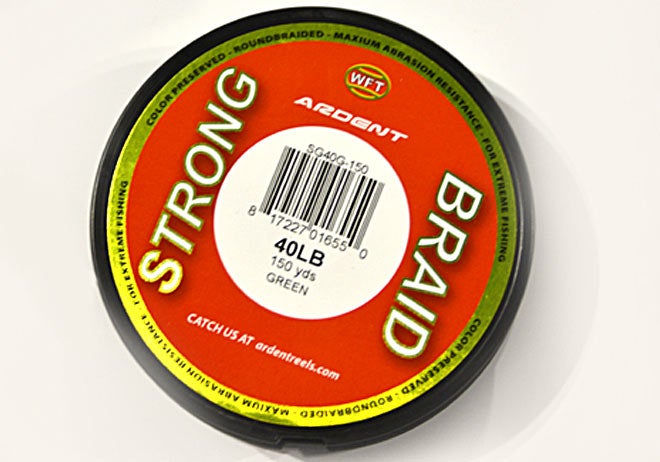 Sold in more than 50 countries for the past 15 years, Ardent Tackle's Strong Braid line comes to North America for 2018. High abrasion resistance and strength provide superior performance, achieved through a proprietary braiding process that minimized the amount of coating in order to produce a nearly perfectly round line. Available in 20, 30, 40, 65, 80 and 100 pound test, Strong Braid 's MSRP ranges from $19.99 to $28.99.


Sufix 832 Coastal Camo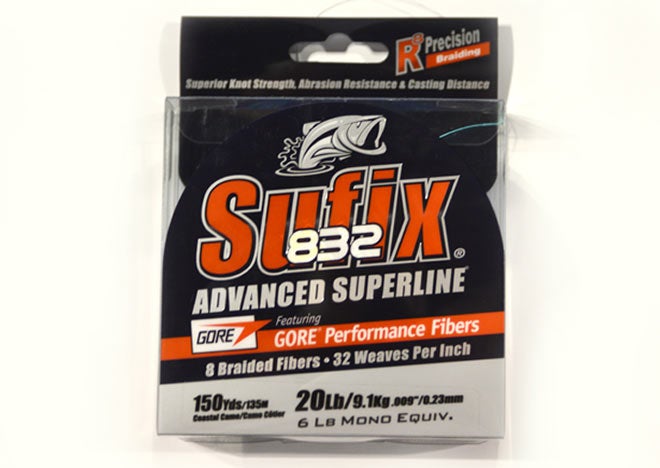 New 832 Coastal Camo from Sufix is an advanced superline that is said to boast increased sensitivity to light bites, while providing long casting ability and rock-solid hook sets. Now available in a blue pattern for big-water anglers, Sufix 832 offers water-repellent protection from HMPE and GORE fibers that further contribute to its small diameter. Available in a range of tests in 150-yard and 3,500-yard spools, MSRP ranges from $16.99 to $339.99.