Watch: New "Popper" Steel Target for Centerfire Rifle & Handgun
Russ Chastain 08.08.17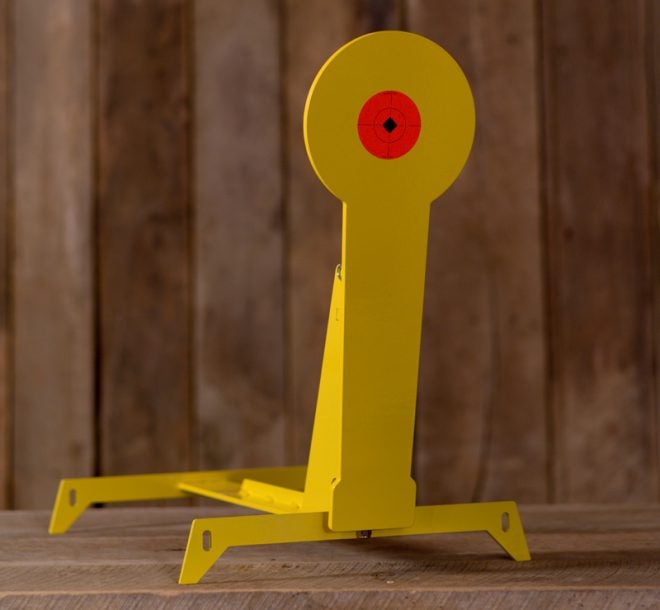 This thing looks fun. The Popper is an active steel target rated for centerfire rifle & handgun ammo, which resets itself using gravity.
From the press release:
The Birchwood Casey® World of Targets® Popper Steel Target provides shooters a durable, easy to transport target for hours of fast-paced shooting action at the range.

The Popper Steel Target is constructed of 3/8" AR500 steel and will easily absorb hits from both centerfire pistols and rifles. The target stands 22" tall when assembled and has an 8" target paddle. The unique springless design allows the target to reset again and again regardless of the caliber used to knock it down. The stand assembly allows for easy set up and takedown without tools.

The Popper Steel Target is made in the USA and sells for a retail price of $299.99.
I have to note here that although the press release calls for $299.99 MSRP, the Birchwood Casey website currently has them on sale for $199.99 and says they are regularly $306.40. Here, check it out.
Best of all, it's made in the good ol' USA.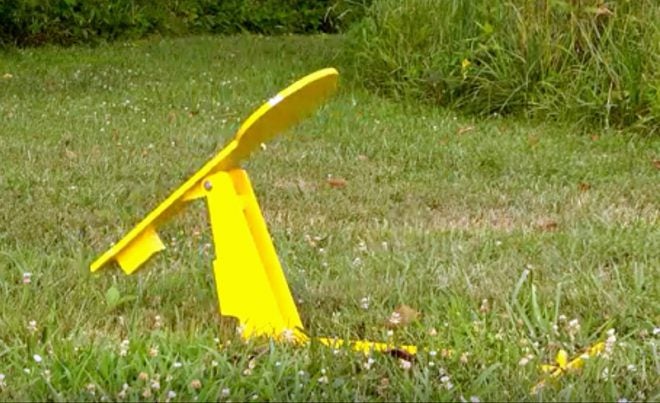 Manufacturer Specs
Model: World of Targets Popper
Product number: 47530
Total height: 22 inches
Size of round "shooting paddle" is 8 inches
Material: 3/8 inch AR500 steel
Made in the USA.
Can be disassembled for transport.
This is a short video that shows the high points:
And this video covers assembly of the Popper (headphone users beware — bad sound):