We have put together a list of 10 of our favorite new baitcasting reels that we saw at the recent ICAST 2018 show.
13 Fishing Concept Z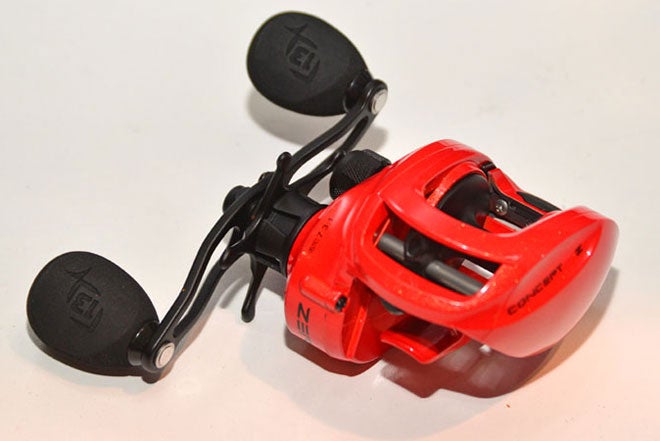 Described as the first-ever high performance casting reel manufactured without ball bearings, the Concept Z from 13 Fishing uses polymer technology to cast lures farther than traditional ball bearing reels, according to the manufacturer. This technology also makes the Concept Z lightweight, quiet, effortless and controllable in hand. Japanese Hamai cut gears and 22 pounds of Bulldog drag make hauling in the big ones as easy as turning the handle. MSRP is $200.
Apex Denny Brauer Flippin Reel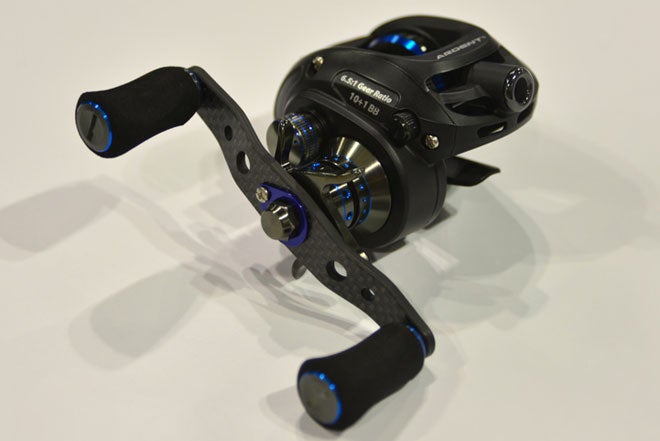 Designed by elite angler Denny Brauer, the Apex Denny Brauer Flippin Reel is specifically designed for "flippin and pitchin" to fish buried deep in heavy cover. The narrow spool design and ceramic insert nose piece allow for direct line release. Major features include 10+1 ball bearings, an all-aluminum frame, and a carbon fiber handle. But don't look for a level wind, because it doesn't have one. Available in left-hand or right-hand retrieve, in either 6.5:1 and 7.3:1 retrieve ratios. MSRP is $149.99.
Ardent Arrow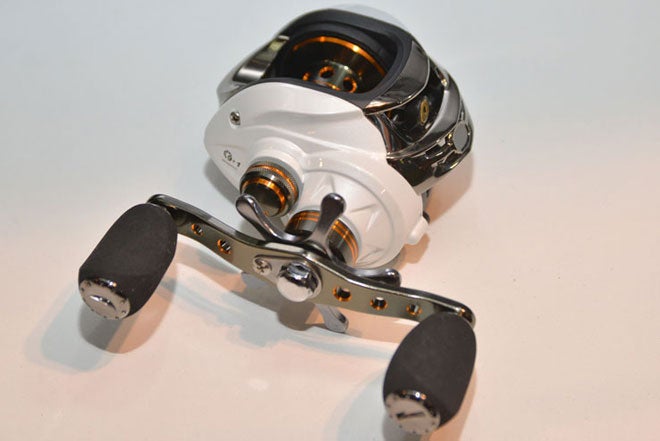 A high quality, mid-priced baitcasting reel, the Arrow from Ardent Fishing Tackle comes with an impressive standard feature list, including a high-speed 7.1:1 gear ratio, a lightweight aluminum frame, and 9+1 ball bearing construction and Ardent's standard three year warranty. The soft grip handle and low profile design are intended to provide maximum comfort for long days on the water. MSRP is $59.99.
KastKing Cadet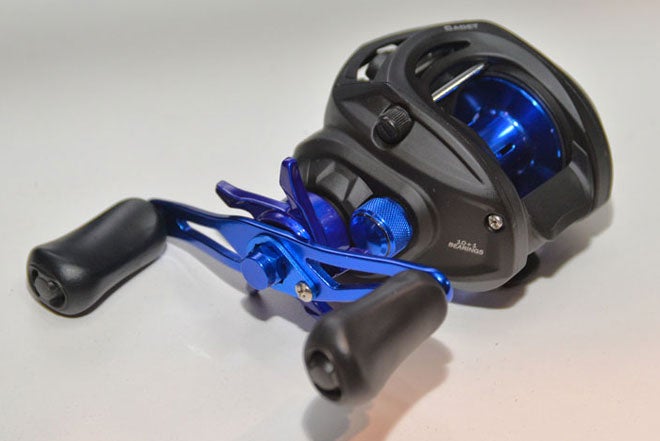 Eposeidon's KastKing Cadet is a versatile, light weight freshwater baitcasting reel with 10+1 shielded ball bearings and a four-disc drag that delivers 13.2 pounds of solid stopping power. A 6.4:1 gear ration provides a rapid retrieve, while its corrosion-free graphite body and components ensure long life. Brass gears, a hardened aluminum spool that handles up to 155 yards of 12-pound monofilament, and magnetic brake control are all standard. Choose from all-black or neon blue highlight finishes. MSRP is $29.98.
KastKing Whitemax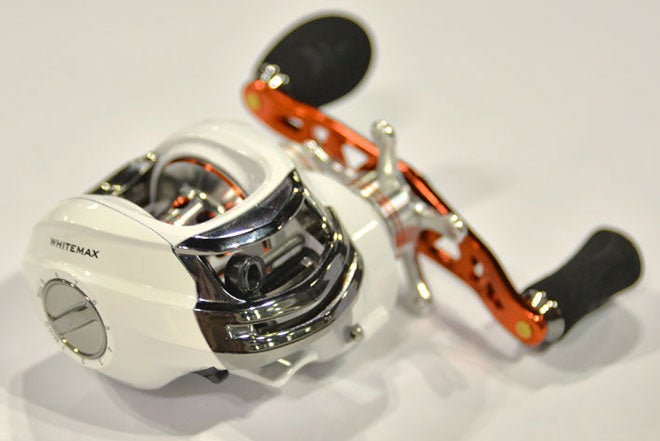 Available in left-handed or right-handed retrieve, the new Whitemax from KastKing features 11+1 shielded ball bearing construction and a beefy 5.3:12 gear ratio. A massive 17.5-pound carbon fiber drag stops fish in their tracks, while its large spool holds 200 yards of 10-pound braid, retrieving 24 inches of line with every turn of the handle. MSRP is $45.98.
Lew's Custom Inshore Speed Spool SLP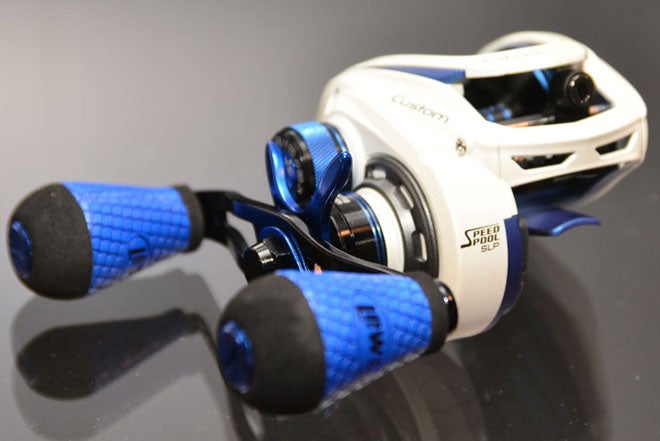 Lew's Custom Inshore Speed Spool features the company's new SLP Super Low Profile design for enhanced casting comfort. A premium 10-bearing reel with sealed, corrosion-resistant stainless steel bearings and ZeroReverse, it features a one-piece aluminum frame with solid brass gears. An externally adjustable magnetic cast control system and carbon fiber drag with 20 pounds of pressure are standard – as are Dri-Trac power knobs on a bowed aluminum handle. MSRP is $199.99.
Lew's Hyper Mag SLP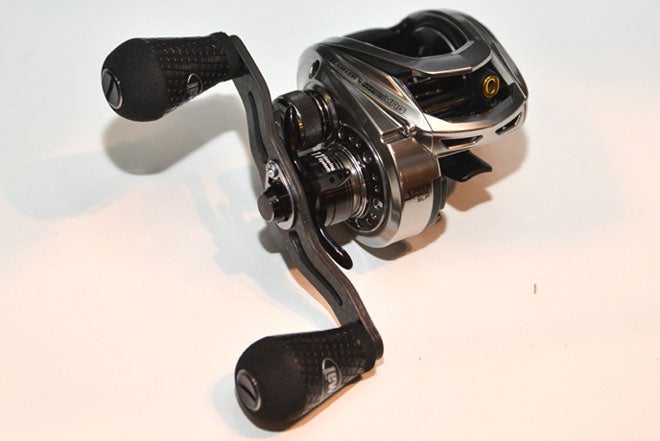 The new TLH1SH Hyper Mag SLP from Lew's is a premium 11-bearing reel with Lew's lowest profile design yet. An innovative machined aluminum spool handles lighter lines and lures without sacrificing power and performance, while a one-piece magnesium frame with C45 carbon side plates keeps total weight down to just 5.4 ounces. It even features a 95mm carbon fiber handle with Winn Dri-Tac knobs. MSRP is $299.99
Quantum Smoke S3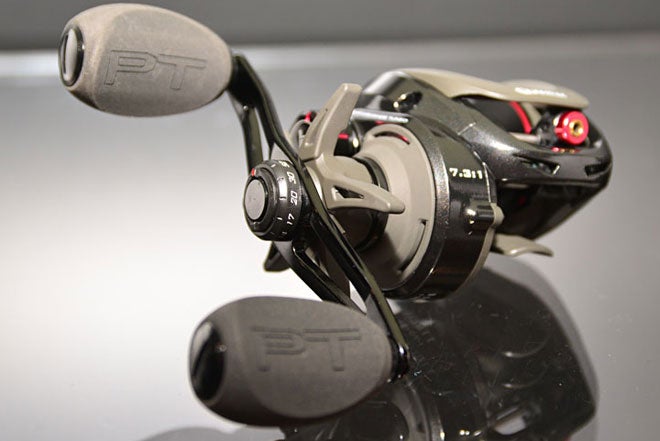 The new Smoke S3 baitcasting reel features 18 performance-tuned technologies in a sleep, low-profile frame with a surprisingly large spool for enhanced line capacity. New ACS4.0 cast control works in conjunction with new brakes that disengage at 5,000 rpms to maximize casting distance. An oversized 95mm reel handle with a line memo dial to keep track of line test is a classy touch. Available in four gear ratios and three left-handed models. MSRP is $109.00.
Revo Premier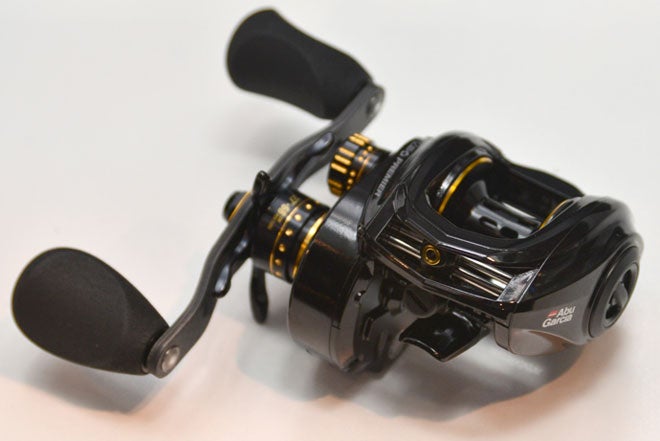 The fourth generation Revo low profile baitcasting reel, Abu Garcia's new Revo premier takes smoothness and durability to a new level with 10 stainless steel HPCR bearings plus 1 roller bearing, an allow frame with carbon side plates, Abu's Carbon Matrix drag system and Infini II spool, and a lube port for easy maintenance. An oversized cranking handle and knobs provide greater leverage and comfort. MSRP is $299.95.
Shimano Curado 200 K
With a new look and technology focused on reliability and durability, Shimano's all-new Curado 200 K baitcasting reels are ready for hard-core tournament use. Built with bass angling and coastal fishing in mind, the six-model Curado 200 K series includes both left-hand and right-hand retrieve models with 6.2:1, 7.4:1 and 8.5:1 gear ratios. Each come with MicroModule gears, SVS infinity braking system and a smaller platform, more ergonomic shape for all-day comfort. MSRP n/a.