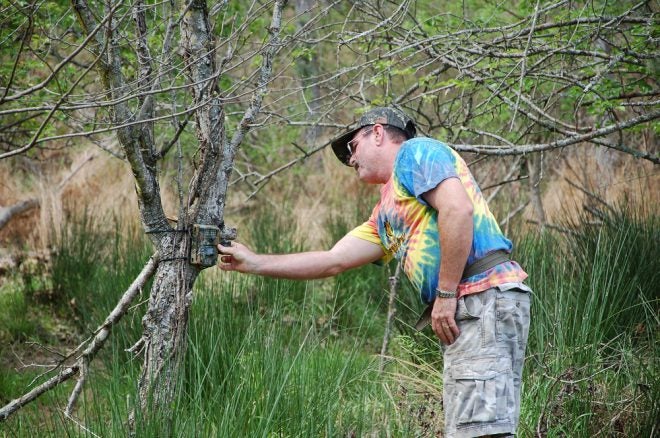 If you think time is really flying by, then very soon you are going to wake up and it will be deer hunting season. Most landowners, hunting lease holders, and even some public lands deer hunters are starting to seriously think about deer hunting. It is never too late.
Being half way into August now with Labor Day weekend not too far off, it is definitely time to begin planning for fall wildlife food plots and other deer camp work. This means a last application of herbicide on the wildlife food plots, or at least some heavy duty bush hogging so the weed base can die off before putting a disk or plow into the ground.
With fall hunting coming, now is the time to shop for wildlife food plot seeds with sales and fall specials going on at farm co-ops and other outlets. Don't be that last minute guy that shows up looking for a specific brand or type of seed only to find it sold out. Bagged seed will keep so get it now. While you are at it, ask about supplies and costs of fertilizer, too.
Now, with getting those plans and actions underway, think about setting out some trail cameras. Sure it might be a bit early as bucks will be running around in groups, but that is OK. What you are looking for now is just an assessment of what kinds or sizes of bucks are roaming around in your hunting areas. Patterns of specific bucks can be nailed down later.
Hotspots to place trail cameras have never really changed unless there have been some alternations to your hunting property. If you have done any timber harvesting, making new food plots, or cutting new trails, etc, then any such activity can alter the old movement patterns of the deer, so place cameras accordingly.
You'll want cameras now watching open fields or feeding areas, ponds or water sources, and travel trails and corridors where deer move around in the habitat. Maybe there are some creek crossings, or hillside trails where deer have traditionally walked. These are all good areas for hanging a trail camera.
Be sure to control your scent and use care in going into and out of areas where cameras are placed. It is not excessive to wear rubber boots and latex gloves to handle cameras. Some even spray it all down with scent killer. Don't check the cameras too often, and do it quickly.
Just change out the data cards then leave. Check the data at home to see the results.