Watch: 3 Videos of the Gidget Brumby Off-Road Camper
Russ Chastain 08.15.17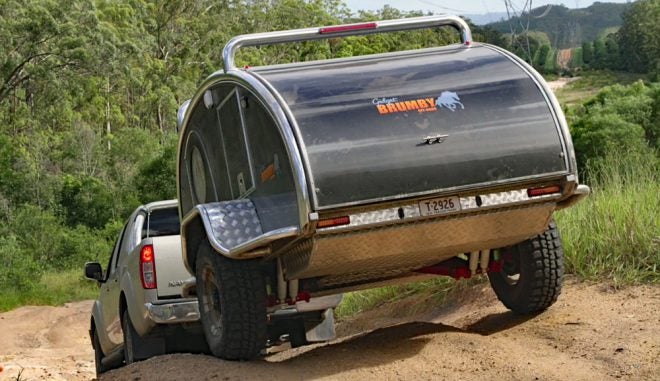 The tiny Gidget "retro teardrop campers" have been around for a few years now. At first glance, they appear to be a suburbanite's dream: Small and low, easy to tow, and they expand for setup (without any canvas). But they also offer off-road versions, bearing the Brumby name (which is Aussie-speak for "wild horse").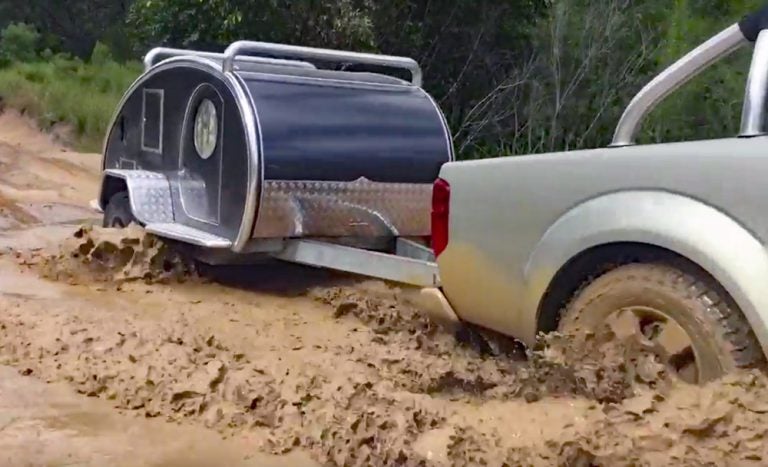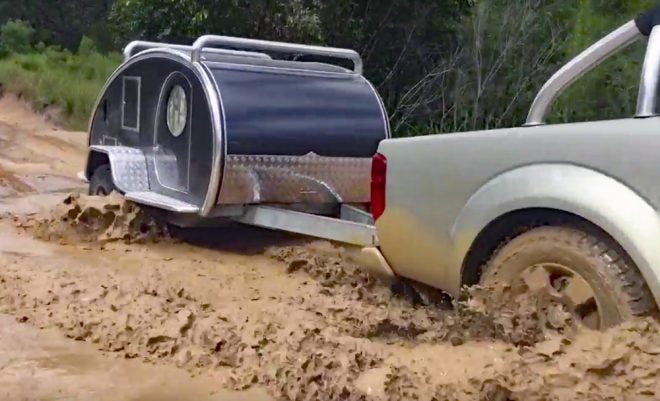 This video shows the Brumby being used off-road and highlights some of its features. (I must admit, I wonder where anyone is going to find a pressure washer at at off-road destination so they can wash the thing before they set up. It must be an Australian thing.)
The campers are made in Australia; American buyers would need to make arrangements to pick theirs up at the port of Los Angeles or Gidget's USA headquarters near Atlanta, Georgia (or pay extra for home delivery). It's all explained on their "process to buy" page.
This vid shows a guy closing up the camper, folding up the optional awning, etc.
And finally, this next video has a few more details about its construction and shows some off-road torture-testing. It clearly has good ground clearance and is made for use in the bush.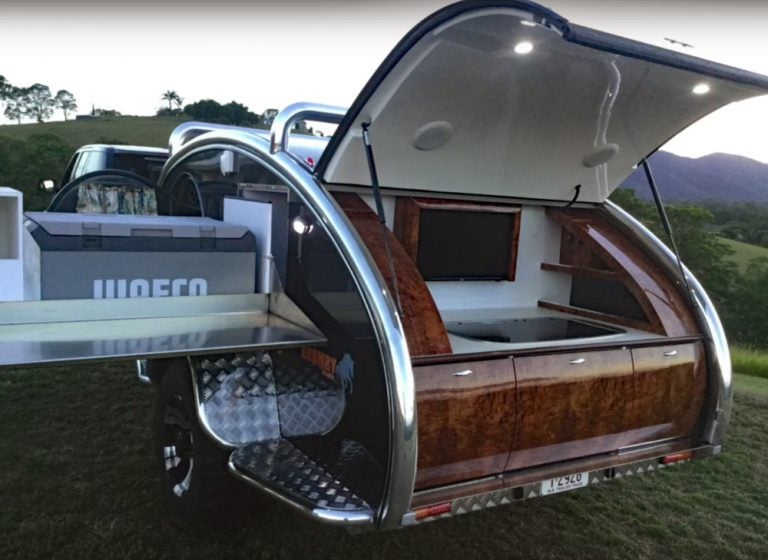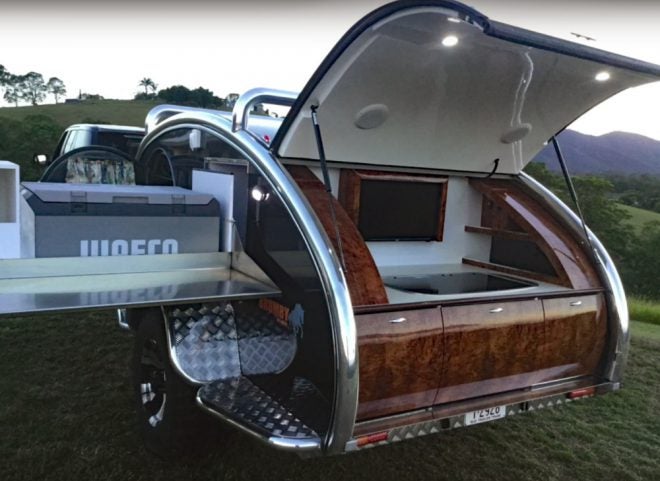 It's pretty impressive how nimble the little thing is. They took it through a lot of nasty slop and up-and-down terrain. It has a 5-year structural warranty and 2-year suspension warranty.
The price? Well, 25 to 30 thousand bucks. Yikes!