Southeast Texas Preppers: Get Your Storm Preps Ready
billj 08.23.17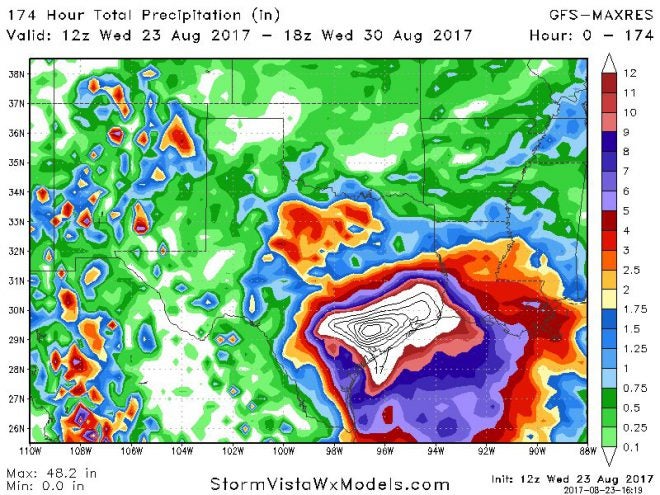 We're less than 48 hours away from potential major flooding in the Houston area. The incoming remains of Tropical Depression Harvey are projected to dump upwards of four feet of water in some areas here in TX, so it's time to stock up on water, batteries, snacks, and other supplies for potentially lengthy power outages.
From Spacecityweather.com:
At that point we would have a situation where a low pressure system is just inland, and able to draw lots of moisture from the Gulf of Mexico into the upper Texas coastal area. Without sounding alarmist, we should say that this is a nearly perfect scenario for continuous heavy rainfall and flooding. That does not mean it will happen, but at this point it seems likely. Large areas will likely see 5 to 15 inches of rainfall, and smaller areas may see in excess of 20 inches.
See the image above for a map of likely precipitation. This is a big one. So make sure you've got everything squared away, and be prepared to evacuate if you have to.