Fellow SIG Fans: Has the P320 Drop Test Scandal Soured You On SIG?
Jon Stokes 08.26.17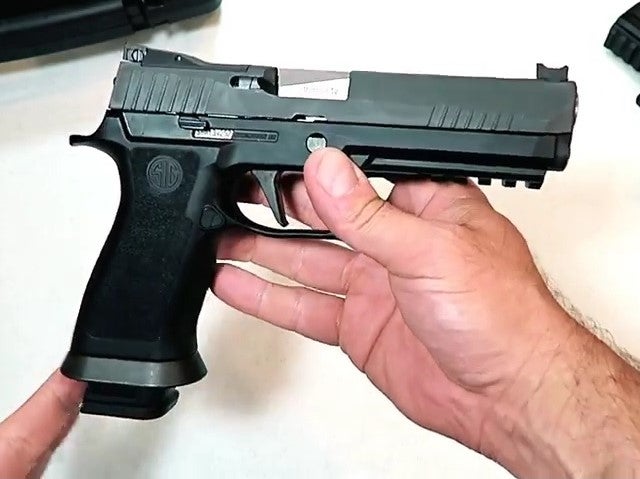 I'm a die-hard fan of SIG's DA/SA pistols. I have a P239 SAS Gen 2 9mm and a P229 SAS 9mm, both of which just left Gray Guns and are now in the capable hands of Robar. When these are done, they'll be basically be like Legions, but better (look for writeups and videos, in September).
Given my love of all things SIG, and the fact that the P320 was the next gun on my "To Buy" list, I watched with interest not only the recent drop test fiasco but also SIG's handling of it.
I have to say, I was appalled. From my reading of not just our coverage but TFB's, I think there's basically no way that SIG was unaware of this issue, but not only did they continue to sell the guns but they haven't even admitted that they're defective.
This whole thing has definitely cooled my desire for a P320, and also for the MCX and MPX. I'm sure I'll continue to buy SIG DA/SA guns, but all of this has definitely left a bad taste in my mouth. Here is how bad it is: I'll be picking up a G19 Gen 5 next instead of the planned P320.
Anecdotally going by my social media feed, I'm not the only one who has decided to take a pass on the P320 — one shooter I follow went over to H&K, and others have gone back to Glock.
I take it for granted that SIG will weather this, and at some point they'll release a truly drop-safe P320, but in the meantime I think this is going to hurt them.
I'm curious to hear from the AllOutdoor crowd how big of a deal you think this is for SIG in general and for the P320 in specific. Have any of you guys rethought your interest in other SIG products because of this, like their long guns or optics?