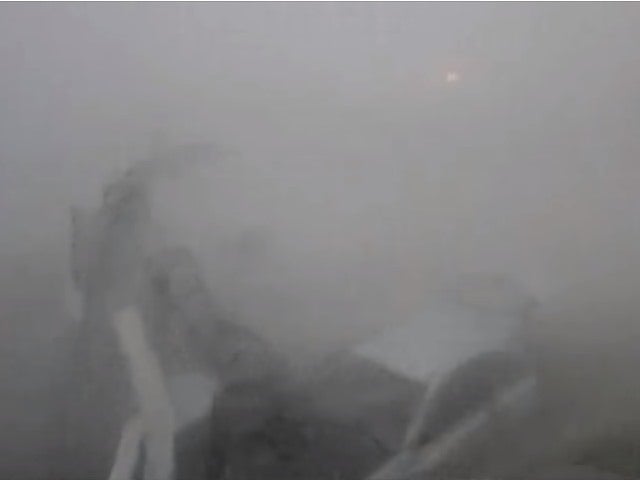 This video contains raw footage from a Maho Beach camera in St Maarten on August 6, 2017, as Hurricane Irma makes landfall.
As of August 6, Hurricane Irma is one of the strongest Hurricanes ever recorded with wind gust of at least 155 miles per hour and 185 mph winds close to the center.
Forecasters are still unsure where Hurricane Irma will make landfall. Current projections put it close to Florida.
Now for the video.
I went through Hurricanes Ike and Rita. The sound of Irma in the video is terrifying.
If you have ever wondered what it is like to ride out a hurricane, imagine a train sitting on top of your house for hours. Not just an idol train, but a train running at full speed. Or. a jetliner sitting on top of your house with its engines at full throttle.
Then, with your house shaking from the vibration, add stuff slamming into your house for hours upon hours.
On top of all of that, add the thought that any second the roof of your house could be ripped off.
Special thank you to PTZtv for posting the video to their YouTube channel.