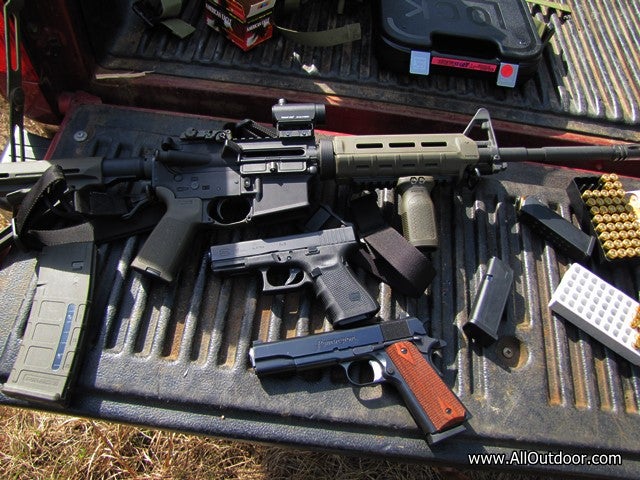 Everyone who watchs The Firearm Blog on YouTube should know Patrick is a massive Glock fanboy.  Awhile back Patrick got a job at Brownells and refused to ship 1911 parts.  As a result, he ended up getting fired. The video was a parody and was supposed to be funny, and it was.
Maybe someone twisted his arm to make this video about the 1911, or maybe Patrick is just trolling?  Either way, it looks like Patrick is chewing glass the whole time.
Patrick lists some points why the 1911 is better than the Glock.
Some of the reasons include:
On the winning side of two World Wars.
Designed by John Browning
45 is larger than the 9mm.
Better trigger.
Better grip angle.
Now for the video.
On a personal note, I wish Glock would make a handgun frame out of metal. That way dogs could not use the Glock as a chew toy.
From what I understand, if a Glock has a light mounted on it and you shoot enough, the frame will heat up and warp from the pressure of the light mount. I have never heard of a 1911 frame warping from normal shooting.
Let's be honest. If you were going to leave a handgun to your children and grand children, would you rather the handgun be made from steel or plastic? Would you rather the handgun have some history behind it and machined from real metal that will last forever? Or, would you rather leave your kids and grand kids a handgun molded from injected plastic?
3, 2, 1… let the flame war begin.