Preppers: Forging a Dagger From a Wrench
Kevin Felts 09.14.17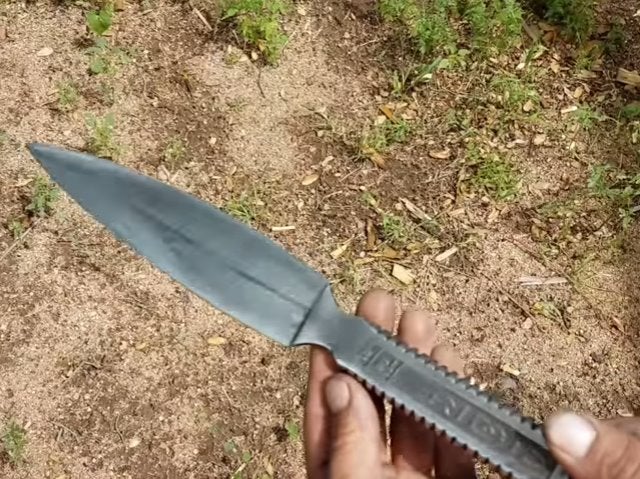 After a full collapse of society, tools will eventually wear out and new new ones will have to be forged. Because of this, it would help for preppers to have a basic knowledge of blacksmithing.
While looking around the shed, what would be some good steel to forge into a knife or other useful tool?
In this video, Jake's Custom Knives takes the jaw off of a pipe wrench and forges it into a knife. The pipe wrench jaw was a Ridgid brand and said "hardened steel" on the side.
I have to say, the end result is pretty amazing.
A lot of preppers talk about forging tools and especially knives from railroad spikes. The bad news? Railroad spikes are not made from hardened steel. They get the job done, but there are better types of steel.
I like how the adjustment threads for the jaw were left intact to form the handle. Whoever uses this knife will probably have a great grip on it.
Something else I liked about the video, the anvil looked like a piece of railroad track that had plate steel welded to the top of it and the hammer looked like it came from a local hardware store. This gives the impression that if he can do it, anyone can with enough practice.
Skills such as blacksmithing, gardening, animal husbandry, trapping, and hunting will play an important role when there is a collapse.