Watch: Beretta APX "Gauntlet" Reliability Tests
Kevin Felts 09.15.17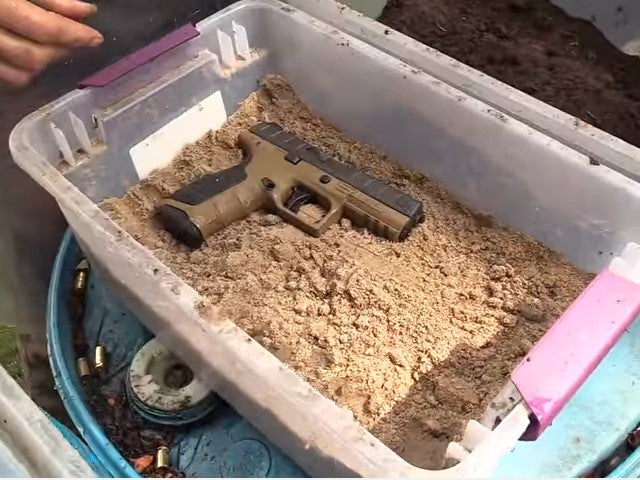 This is the video many of us have been waiting on. The Military Arms Channel on YouTube has a gauntlet test where handguns are subjected to water, sand, dirt, and mud. In this video, the Beretta APX is put through the gauntlet tests.
The APX was introduced in early 2017 and was Beretta's first striker-fired handgun. The APX was released after the military trials for the Modular Handgun System that replaced the Beretta M9, and the APX did not compete in the tests.
Specifications
From the Beretta APX web page:
3-Dot Sights.
Aggressive Slide Serration.
Ambidextrous Slide Stop.
Interchangeable Back Straps.
Large Magazine Plate.
Low Bore Axis.
Now for the video:
As a Beretta fanboy since the 1980s, I am very disappointed in the results.
Besides the video, here are some of my other complaints about the APX:
They were 30 years late to the striker-fired party.
The APX does not use the decades' worth of 92F magazines already on the market.
If you want to read all of my complaints, see this article: Why This Prepper Can't Buy a Beretta APX Pistol.
One thing really surprised me, and that was how poorly the slide serrations performed. I was expecting Tim to rack the slide with no problem, but it was just the opposite. This video makes it clear the aggressive slide serrations were of little help.
So, what do you folks think about the video?