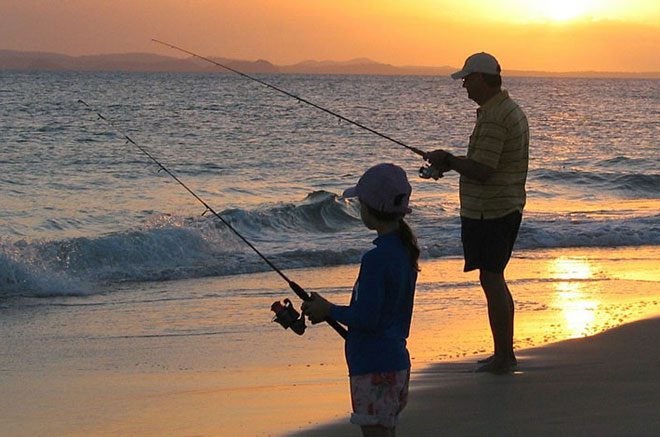 At this summer's ICAST fishing tackle trade show in Orlando, FL, we saw an overwhelming array of new gear for anglers, including a host of great new spinning reels.
Here are 10 of the best spinning reels of 2018.
Anything Possible Profishiency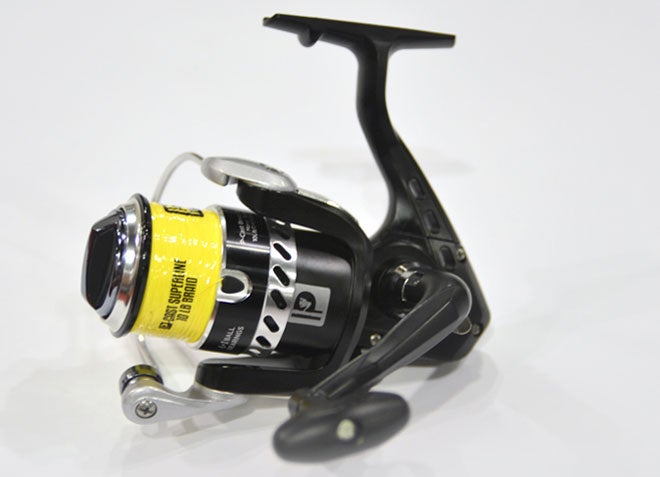 Designed to make high quality design affordable, the Profishiency spinning reel from Anything Possible Brands features a super-thin body with a strong nylon graphite core and 6+1 steel ball bearing construction. A fast 5.2:1 retrieve ratio provides an optimal balance of strength and versatility. It even comes pre-loaded with 220 yards of 10 pound P-Cast Superline braid. MSRP is $39.99.
Bimini Bay Tsunami Guard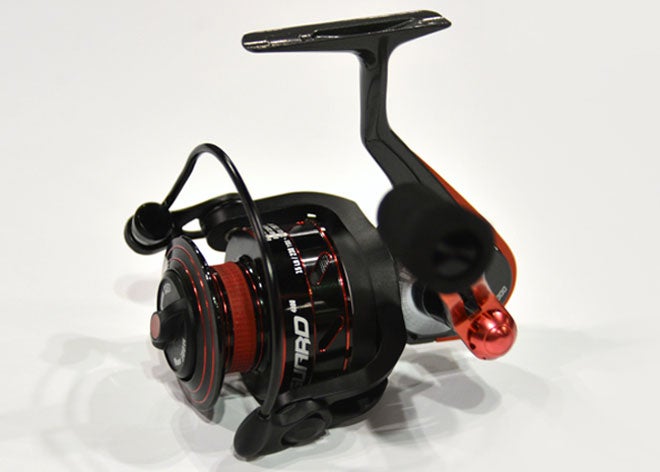 The all-new Tsunami Guard from Bimini Bay Outfitters brings innovation to an all new level with its water-resistant body and spool protected by no less than 13 internal seals to keep key components clean and dry. An all-aluminum body and side plates house a 3+1 shielded bearing design while the matching aluminum spool houses a sealed and greased HDS drag system. Sizes include 2000, 3000, 4000, 5000, 6000 and 8000 models. MSRP ranges from $69.99 to $89.99 depending on size.
Daiwa Ballistic LT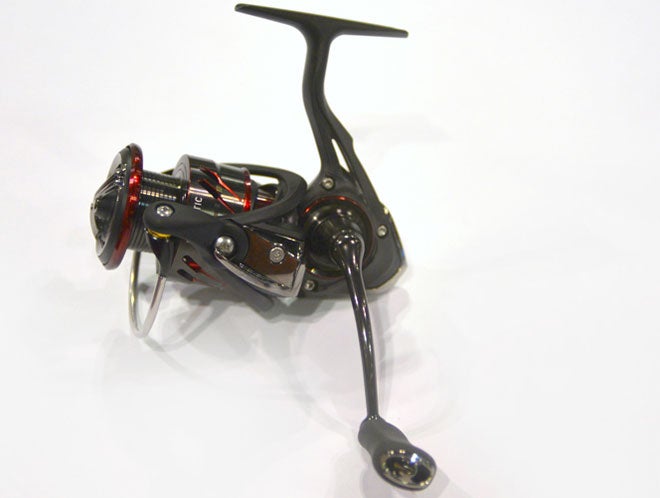 Daiwa's all-new Ballistic LT series of spinning reels were created to be lighter in weight yet stronger in build, while utilizing a more compact overall design. The strength of the Zaion housing gives the reels their name, with LT standing for Light and Tough. An A7075 aircraft-grade aluminum Digigear provides smoothness and durability while a Magsealed main shaft protects against water and debris intrusion. With models from 1000 to 6000 size, the Ballistic LT is ideal for freshwater, inshore and light saltwater applications. MSRP ranges from $229.99 to $249.99 depending on size.
Daiwa Satia Bay Jigging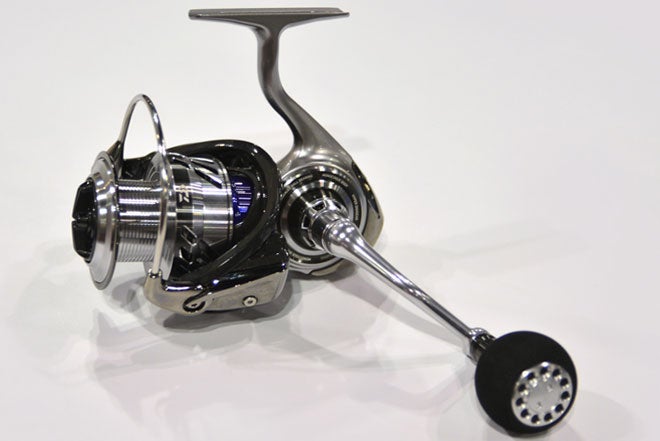 Also new from Daiwa is its Satia saltwater jigging reel. The new flagship of its saltwater lineup, the Satia Bay uses a one-piece monocoque body with a one-piece threaded side plate, eliminating the need for screws while enhancing overall strength and rigidity. The large main gear is tooled from hardened brass to Daiwa's Hyper Digigear design, while the main shaft is Magsealed, reducing water and debris intrusion. With 5.7:1 and 4.9:1 gear ratios, the Satia Bay is ideal for saltwater or heavy freshwater conditions. MSRP is $799.99.
KastKing Mela II
The KastKing Mela II from Eposeidon features 10+1 corrosion-resistant, deep race ball bearings and instant stop anti-reverse for maximum durability and smooth operation. A CMC-machined aluminum handle and spool and a triple-disc carbon fiber drag handle big fish with ease, while its light weight graphite body and rich black finish are made to look as smooth as it operates. MSRP is $55.98.
Lucky John Makora Spin 8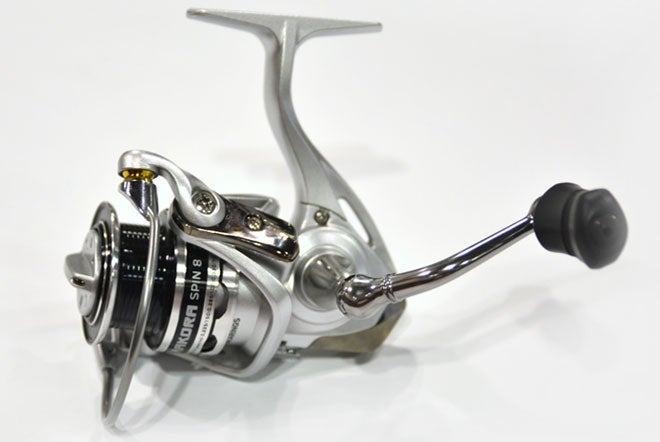 The Makora Spin 8 from Lucky John USA is built for demanding anglers with an eye for small details. This precision-built reel utilizes a special spool lip design for greater casting distances without line looping, while providing perfect line lay on the retrieve. Instant anti-reverse, 7+1 bearing construction and a 5.1:1 retrieve ratio are sure to please even the fussiest anglers. MSRP is $104.99.
Okuma Coronado CDX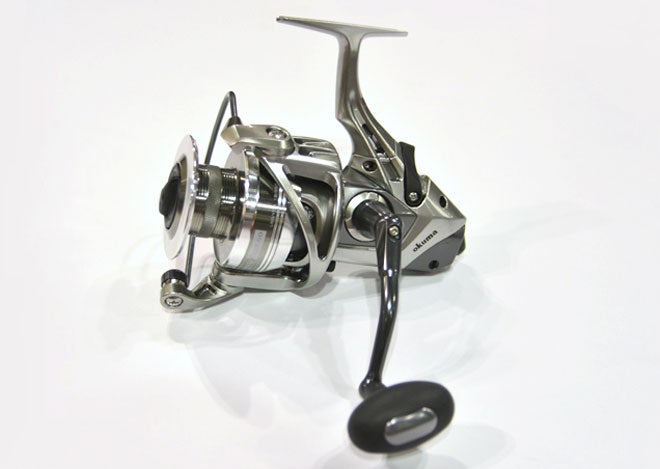 The new Coronado CDX baitfeeder reel from Okuma utilizes a trip bait-feeding system that allows anglers to disengage the spool and allow the bait to run freely. Cyclonic flow rotor technology and heavy duty brass DFD and spool shaft stabilizer work with five bearing construction for silky smooth operation. A corrosion-resistant body, slow oscillation and a one-year warranty make the Coronado CDX a top pick for freshwater or saltwater use. MSRP is $99.99 to $119.99 depending on size.
Okuma Epixor XT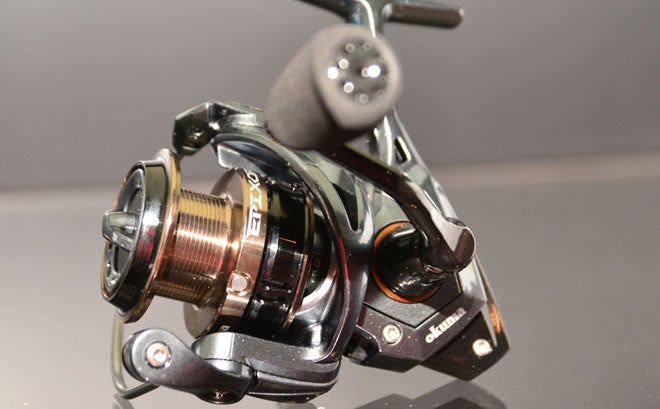 While the Epixor name has long been associated with Okuma spinning reels, the all-new Epixor XT adds a body built from C-40X long-strand graphite fiber for enhanced durability. Additional features include Okuma's slow oscillation system for optimal lime lay, 7+1 bearing construction and a multi-disc drag that can exert more than 22 pounds of drag pressure. Available in three sizes (20, 30 and 40 series) the Epixor XT comes with a one-year warranty. MSRP is $69.99
Shimano Sustain C4000/5000
Shimano continues to update its acclaimed Sustain line of spinning reels with new C4000/5000 models built for heavy freshwater and general saltwater use. Now incorporating Shimano's Hagane gear technology and body design, and X-Protect, both feature a fast 6.2:1 retrieve ratio that allows the 4000 to retrieve 39 inches of line with each turn of the handle, while the larger 5000 brings in 41 inches per turn. MSRP is $309.99.
Van Staal VR50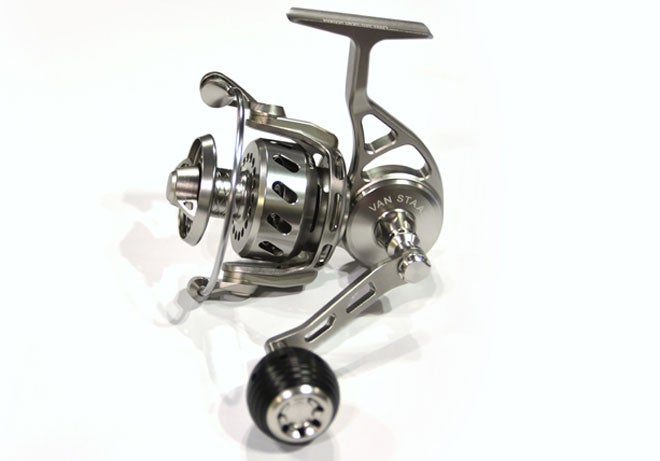 The new Van Staal VR50 from Zebco brands is a fully machined, fully waterproof spinning reel made from 6061-T6 aluminum for superior strength. Lightweight at just 8.9 ounces, the VR50 features a fast 6.3:1 retrieve ration that picks up 37 inches of line with each turn of the handle. Its large capacity spool holds 360 yards of 20-pound braid, while its waterproof drag exerts up to 20 pounds of pressure. Self-serviceable, it's said to be the ultimate heavy duty spinning reel. MSRP is $199.99.