Exclusive Preview: CZ 457 Prototype Rimfire Rifle
Dickson 09.19.17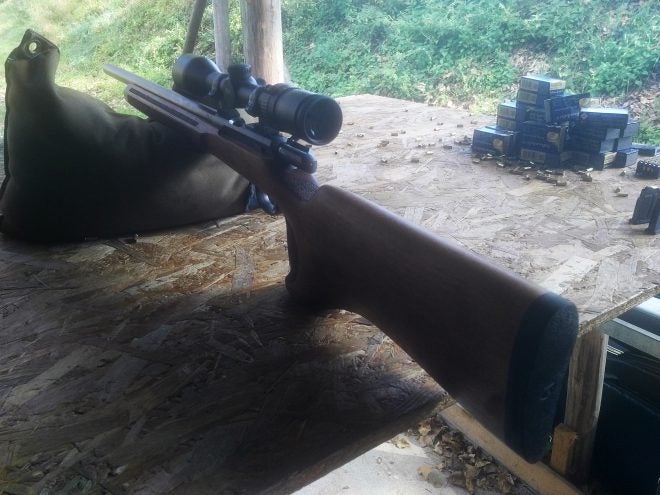 At the annual CZ distributor event currently taking place in Czech Republic, they are showcasing the upcoming CZ 457 prototype rimfire rifle. We expect this to replace the current CZ 455 series of bolt action rifles.
The CZ 455 has an adjustable trigger, hammer forged barrel, and billet-machined receiver and we can only guess the CZ 457 will retain these features and improve upon them. The CZ 455 is chambered in 22LR and 17HMR rimfire calibers.
Unfortunately, we have no technical specifications, pricing, or ETA available at this point in time. It will likely be announced later this year or early 2018.