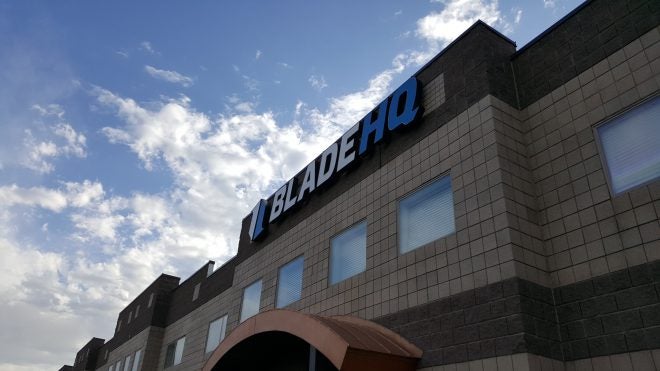 Living in the New Mexico portion of the famous Four Corners, I've had difficulty finding a good brick-and-mortar knife shop. So when my wife suggested a trip to Salt Lake City, I knew one stop we'd be making: the BladeHQ Headquarters in Lehi, Utah. Located just outside of our target town, this easy-to-reach destination proved to be a worthy detour.
Hitting the Road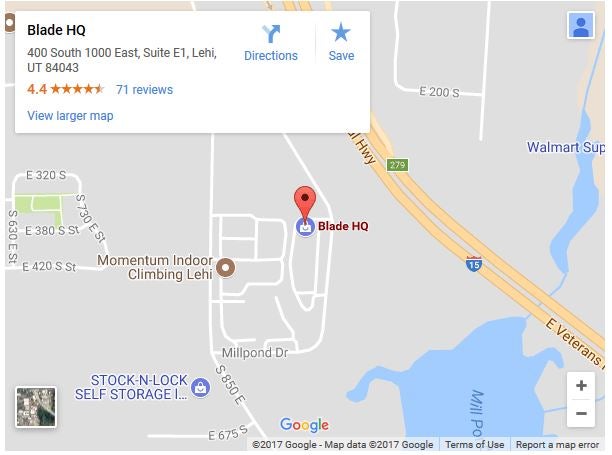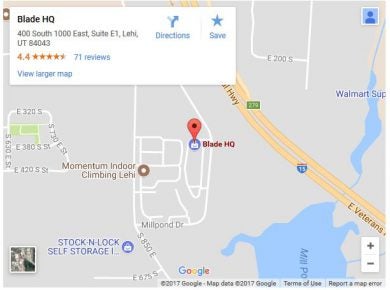 First, a little backstory. Before making the trip, I put together a roster of knives I was interested in handling. Topping the list was the ESEE Candiru, a small fixed blade designed for everyday carry. BladeHQ proclaims they have "over 13,000 knives on-site," but I decided to send over an email anyway, just to be sure they had my preferred model in stock. They confirmed its availability less than a day after I made contact.
Customer Care


Customer service can make or break any place of business. I'm happy to report that the crew at BladeHQ made mine a great one. I was a little wary about arriving within an hour of their closing time (I've worked plenty of service jobs), but everyone behind the counter was professional, friendly, and helpful. They allowed me to handle perhaps a dozen knives, even after I'd made it clear that the Candiru was likely my only purchase for the day. This no-pressure approach is something I've yet to encounter at a big-box outdoors store. Consequently, many of the models I tried out in person will probably be ordered from their website.
And hey, BladeHQ bosses, props to the employee wearing a flat-brimmed hat and carrying a Boker Kwaiken. He was incredibly gracious, even showing me several new models I'd only seen on YouTube. It was great to talk with someone who genuinely knew his stuff. Sorry I didn't catch your name, sir!
Call Ahead
SHOP NOW
Unfortunately, many of the other knives on my list turned out to be either sold out or unavailable at the Lehi location. I'm not really faulting them for this, given the rather obscure or niche models I was seeking. But if you're interested in a particular blade, I'd recommend you give them a shout before making the trek.
Overall, BladeHQ has been one of the best specialty/outdoors retailers I've visited. If you're looking for a great place to check out knives, enter their address (included below) into your GPS and hit the road.
Blade HQ
400 S 1000 E Ste E1
Lehi, UT 84043