Train Yourself To Make That Sweet Shot When It Counts
Dr. John Woods 10.04.17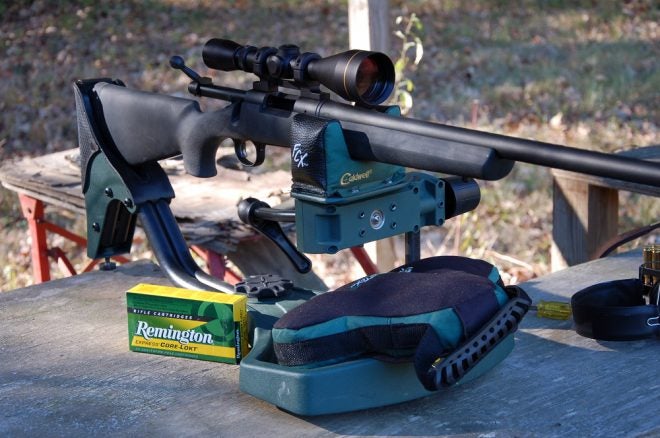 If a 10-inch pie plate were hung at the 100 yard range, could you put ten shots into the plate with your hunting rifle tasked to survival work? What about that custom accessorized AR-15 project you have been toying with for months? What about away from the seated bench standing up freehand, or even prone?
Then, if the plates were moved back to say 10 or even twenty yards, could you do the same thing with your selection of personal defense handguns? Now, move the plates back to combat ranges of 7 to 10 feet and try IWB or OWB draws to see how many holes you can put in the paper plates emptying a full magazine all at once. Now, do it as fast as you can and see the results. Do a mag change and see what happens. This is the only way you can know.
These are tough shooting drills for the majority of preppers or survivalists. Most of us are not professional shooters, 3-gun game shooters, law enforcement, security or military. We're just everyday people going to work, raising kids, and trying to think about making some prepper plans just in case. Part of that plan includes being able to defend ourselves and family against unwarranted threats. That means hitting what you shoot at, all the time.
Being able to handle our guns, whatever choices we made, is paramount. We have to know how to handle them safely, load them, carry them, shoot them, reload them, and also to clean and maintain them. A gun is like a hammer. Know what it is for and how to use it well.
Hitting targets regularly until you are comfortable doing so, is your sweet shot. It's training and shooting enough to punch holes in the bullseye with enough regularity to be able to do so without really having to think about it. That means shooting becomes second nature to you. This takes lots of practice and burning lots of powder.
Sweet shot shooting can be achieved quicker by signing up for some basic shooting courses if you are a neophyte. No curse in that, unless you do nothing about it. Shooting includes all your guns, too. If you have a bolt action rifle, AR-15, AK-47 or an FN-FAL, it does not matter. It is the same if you use a revolver plus a couple of different pistols. Shoot them all until it's sweet.