Review: Spuhr Trijicon MRO Mount
Dickson 10.13.17

It has been interesting to see the growing aftermarket support for Trijicon's latest red dot sight, the MRO (Miniature Rifle Optic). Since its release just 2 years ago, there have been various aftermarket mount offerings from American manufacturers such as Larue, ADM, Scalarworks, KDG and Geissele. Most of these are quick detach (QD) design, with the exception of the Geissele. Spuhr from Sweden have recently released their version of an MRO Mount, the Model # SM-3002. According to Spuhr's literature, this is "The worlds most rugged Trijicon MRO mount." Is this true? Let's take a closer look.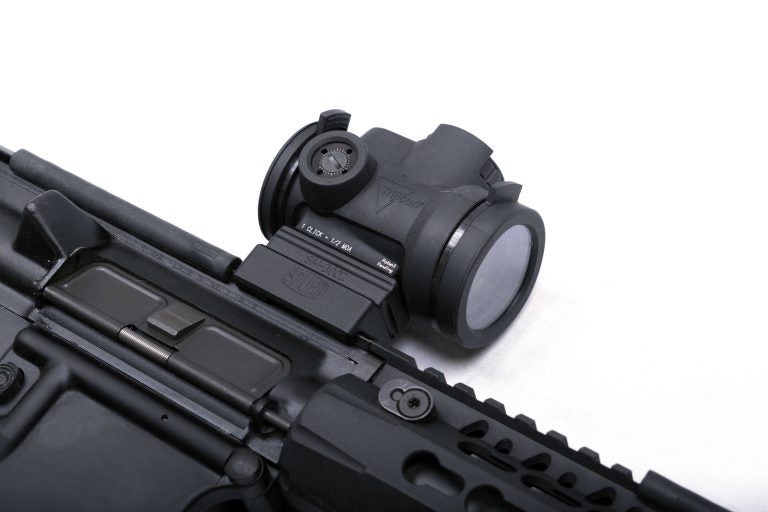 The mount comes in a no-frills white cardboard box with everything packed in little sealed plastic baggies. It does not include a hex or torx driver, but it does give you an additional 5th hex screw in case one is lost. It also does not come with an instruction manual, but that can be downloaded from Spuhr's website. However it is fairly self-explanatory. The only important information I lacked was the torque value for the clamping screws, which is 45 in/lbs.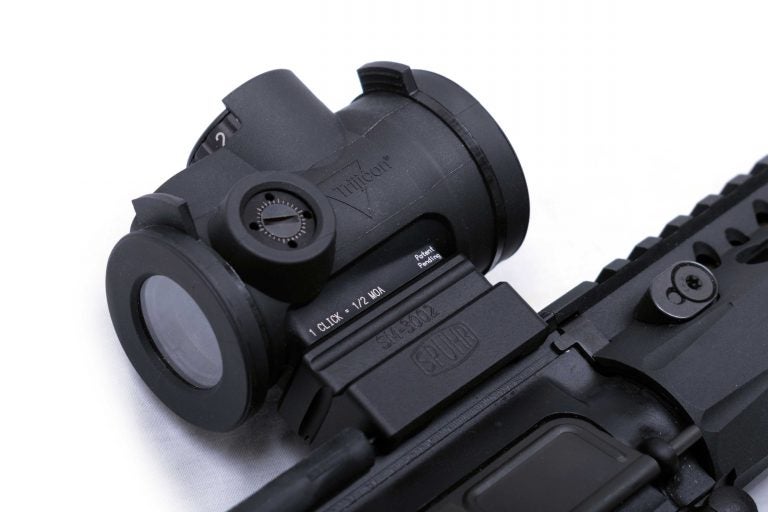 The mount in this review is anodized black, but they do offer it in limited-run Cerakote Gen II in Flat Dark Earth. Like all Spuhr products, it is made using 7075 aluminum, which is stronger than 6061 and also more expensive. The mount has no sharp edges; all are rounded off. It offers absolute co-witness at the height of 1.5 inches, designed to be used on AR-style rifles. Unfortunately, as of this time they do not offer a lower 1/3rd co-witness version, which some people prefer to run with iron sights.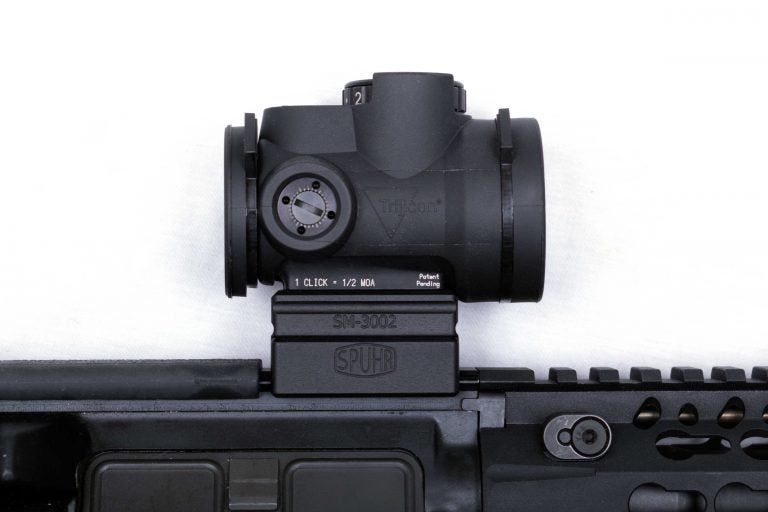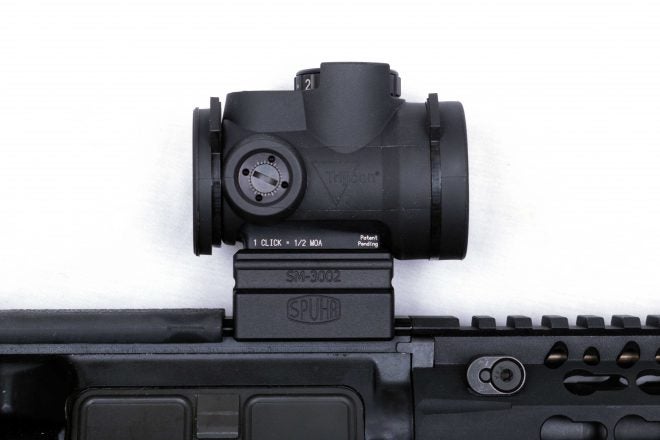 One unique feature is the recoil lug, which the factory mounts do not have. This means the sight does not rely solely on the 4 screws alone to secure it against recoil. As of this time, no other MRO mount has this feature.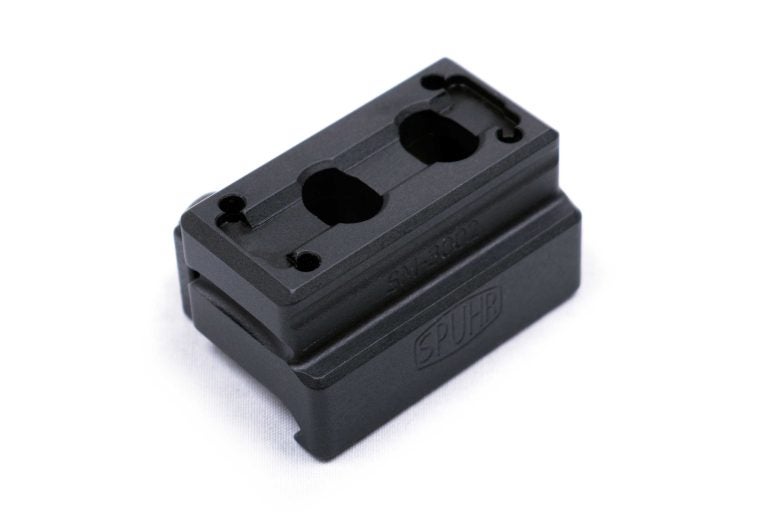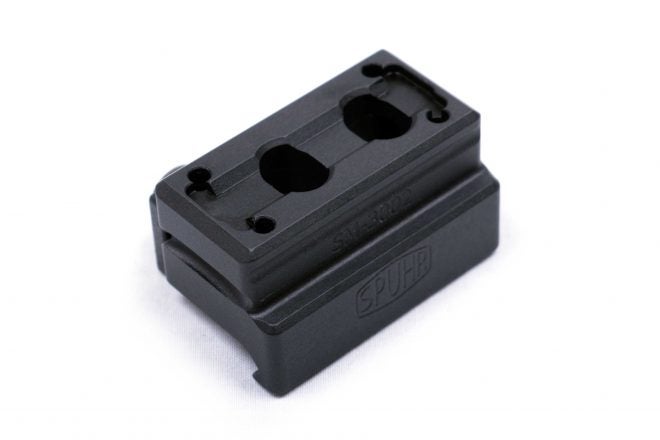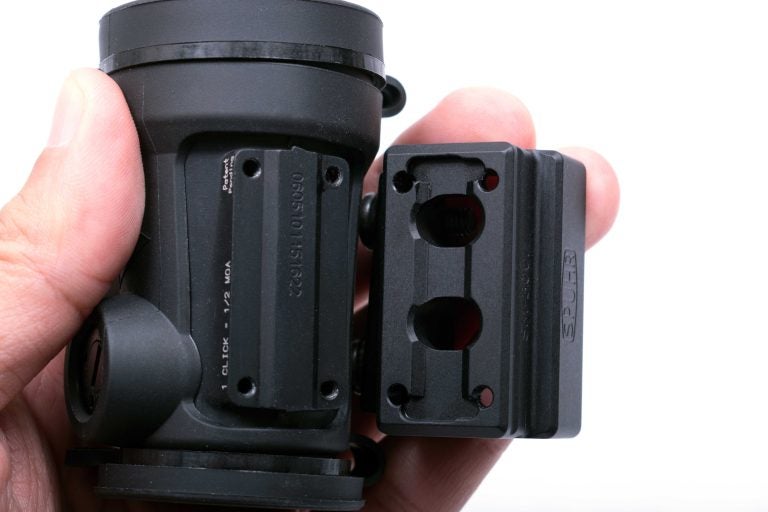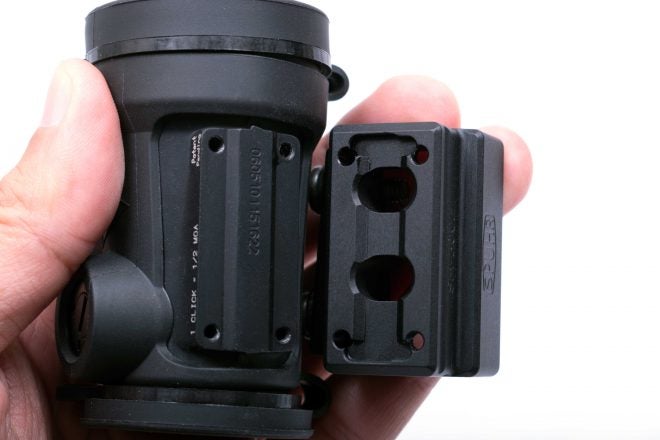 This mount can be installed with the clamping screws facing either left or right. One great thing about this mount is it is fairly slick with no large protruding parts. It weights only 1.83 ounces. Notice the lightening cuts to further reduces its weight.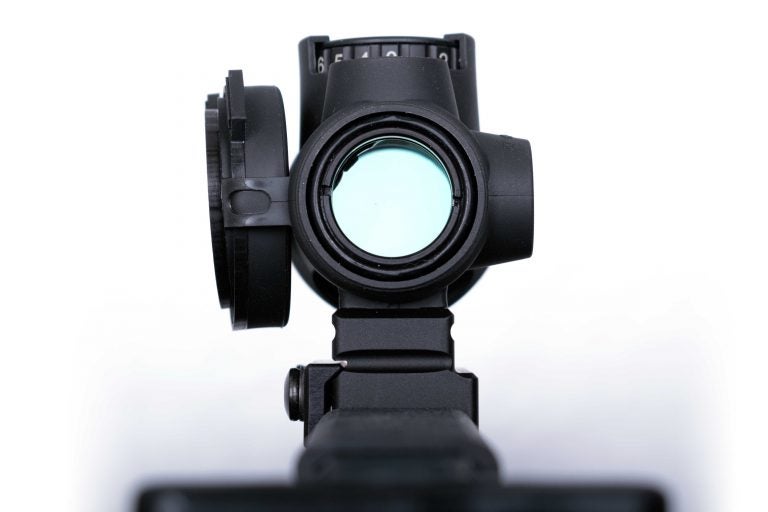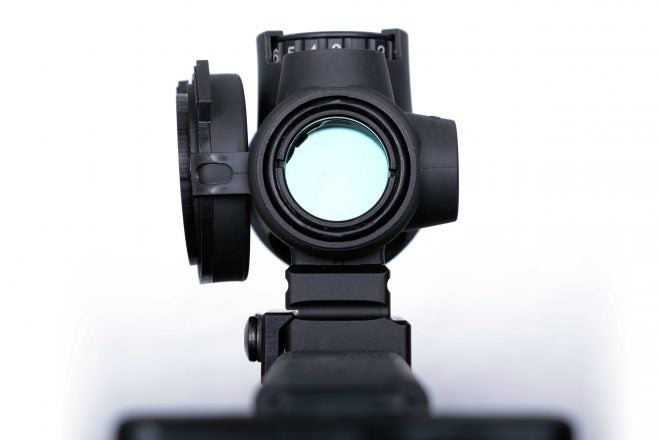 Unfortunately, I don't have access to a tank to run this over with or a helicopter so I can do a realistic drop test. But looking at the mount, it is very solidly-built and with 2 fairly large clamping screws I am certain it will retain zero under the most extreme conditions.
The Spuhr Trijicon MRO mount is available in the US through their authorized dealers: Mile High Shooting and Quantico Tactical.