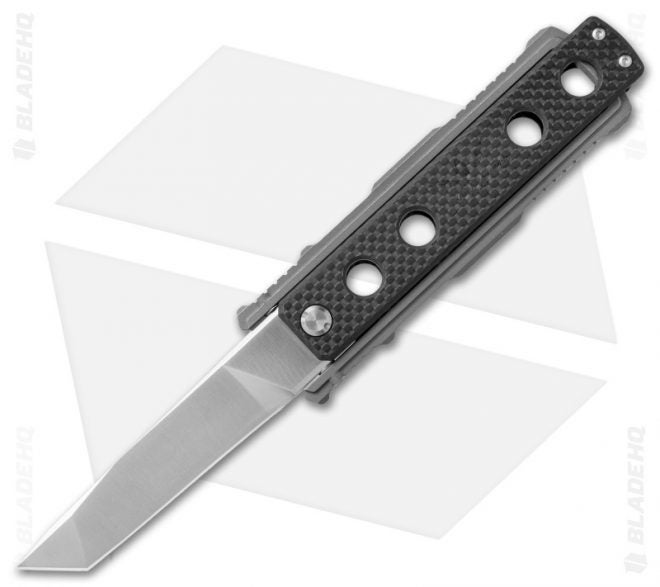 You know the knife business has made it when celebrities with no knife making experience are lending their visages to help sell knives. Some of these knife newbies have been quite successful.
Robert Young Pelton's DPx Gear makes outstanding, high end, performance oriented blades that knife knuts have embraced. This is probably due to Pelton's extensive experience in survival situations and his collaborations with Lionsteel. Similarly, Zac Brown, who, I am told, makes music (I have no notion of country music; my most recent brush with country music is the original Hank Williams' "Angel of Death"), also has a knife company, Southern Grind. They too have been embraced by the knife community. The dear editor has a particular fondness for the Southern Grind Jackal.
But some of these co-branding efforts have not gone quite as well. Bear Grylls was kind enough to attach his name to a series of knives, as a waymarker for us knife knuts to know what to avoid. Then there was the ill-fated Duck Commander blades. Anyone craving a Duck Commander knife? So the celebrity endorsement is not a guarantee of success.
It is in this space that Jesse James, who apparently is famous for, according to Wikipedia, being "an outlaw, bank and train robber, and guerilla leader…" Oh wait, sorry, WRONG Jesse James (my knowledge of cable TV is even more limited than my knowledge of country music–I have never lived in a house with cable TV). This Jesse James is an "American television personality" and maker of customized vehicles. With the boom in the knife business, James has decided to throw his hat in the ring with an admitted interesting design.
The Nomad is based on a knife design that was originally called the "flip flop folder" or a "swing knife." Here is a video of the AG Russell take on this old and odd design that shows its deployment. The knife requires two hands to open and it is a comparatively complex process. But there are a few advantages to the flip flop design. First, and most importantly, it is not yet another titanium framelock flipper. That alone merits interest. Second, the design allows for better blade to handle ratios than traditional folders. The Nomad, for instance, sports a 4″ handle with a 3.25″ blade.  Only the best folder designers are capable of squeezing that much blade into that small a handle.
The Nomad itself is interest for other reasons. First, it is one of the few production knives that runs AEB-L, a steel I really like. In my interview with the great Michael Walker he too likes the steel. I have found it easy to sharpen and hard to dull, an excellent combination. Second, unlike a lot of the flip flop folders throughout history, the Nomad takes advantage of the clean and wide open real estate and puts some decoration on the knife in the form of carbon fiber components and geared edges. Finally, unlike any flip flop I have ever seen, the Nomad runs a Tanto blade. The design is a bit pricey at $300, but its unlike anything currently clogging the Internet Knife Community's collective Instagram pages. And its perfectly on-brand for Jesse James–unique, high end, and oddly functional.