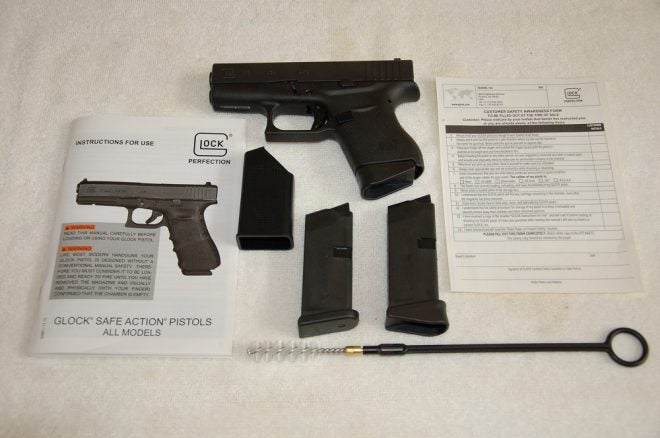 For this prepping topic we are talking about standardizing a weapons cache. Sounds easy, but can be tough to do especially with all the options available in terms of firearms to buy. So, what is the purpose and what are the difficulties involved in building a stock of firearms for self-defense at home or at an alternative Bug Out site?
The same principle used by global militaries such as forces that are partners in NATO or obliged to use firearms that are standardized. That way all the different armies are using the same calibers, such as 9mm for handguns, 5.56 NATO for their M-16 type rifles, and the 7.62 or .308 for machine guns and even sniper rifles. It's common sense to be able to share ammunition on the battle field as well as interchangeable magazines, carry pouches, cleaning tools, supplies, parts, and other considerations. Preppers need to think this way, too.
The easy part would be picking shotguns and rifles for prepper-survival arms. For shotguns the prevailing advice is to pick the 12 gauge to simplify things. Then just buy the preferred pump action or a semi-auto in the same gauge. There are plenty of ammo choices in light to heavy loads, buckshot as well as slugs. Any shooter should be able to handle the 12 gauge.
Likewise, if you stick with 1-2 or several AR-15s or one of many clones, then you can standardize with the 5.56/223 ammo, and magazines that function in all ARs. If you have a prepper team or neighborhood watch group, they can all equip with the same set ups. This will cross purpose everyone in the group. The same goes for optics, red dots, and other support gear.
The real standardization challenge comes when picking sidearms. There are just so many choices, brands, models, types and calibers that picking one takes some research and prudent decision-making.
Let's say we take the easy way out and pick only the 9mm. Which one? There are probably more than 20 models of semi-auto pistol models. Which brand? Glock, Smith, Beretta, SIG, CZ, Kimber, Ruger, or what? Do your homework and do yourself a favor and pick one brand, one model, then standardize on that. Pick carefully.
If you decide to add calibers like a .380 and/or a .45 ACP, then the logistics and expense complicates things in all regards. Adding revolvers becomes even more complicated. It is a far better approach, more efficient, and cost effective to standardize all your guns to one model of handgun, rifle, and shotgun.