Dopin' Musher: Iditarod Dogs Test Positive for Banned Substance
Russ Chastain 10.27.17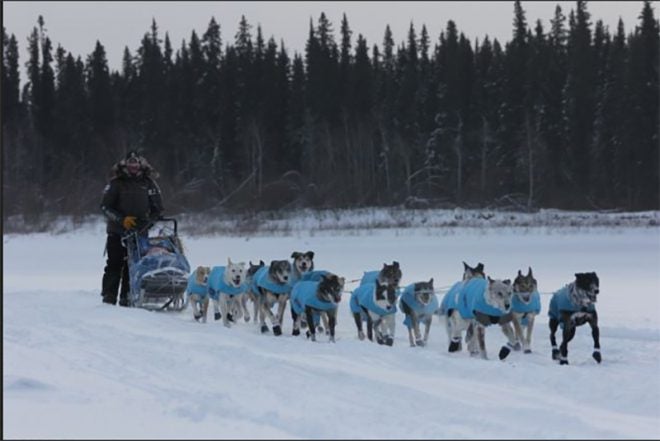 Several dogs in one musher's Iditarod dog team have reportedly tested positive for pain reliever tramadol, which is one of a number of chemicals banned in the race. This is the first time any doping has been detected in the history of the race.
The Iditarod Trail Committee Board of Directors, which oversees the nearly 1,000-mile race, says that when dogs were tested six hours after finishing in Nome, Alaska, in March, several from one team came back positive for the drug. It is the first positive result since Iditarod testing for prohibited substances began in 1994, officials said.
Only the first 20 teams across the finish line are tested. The identity of the musher has not been released, and apparently there will be no consequences for him or her, due to the wording of the rules. As they stand, the rules can only be enforced if officials can prove the drug was intentionally administered to the dogs. They plan to change that rule to prevent a similar situation in the future:
In future, mushers will be held accountable for a positive test unless they can prove the drugs were administered the drug outside their control. Previously, the rule could be interpreted so that race officials would need to prove the doping was intentional, AP says.
I wonder if the musher told the dogs all the possible side effects before he gave it to them?