High Tower Armory 10-22 Convertible Magazine
Oleg Volk 11.02.17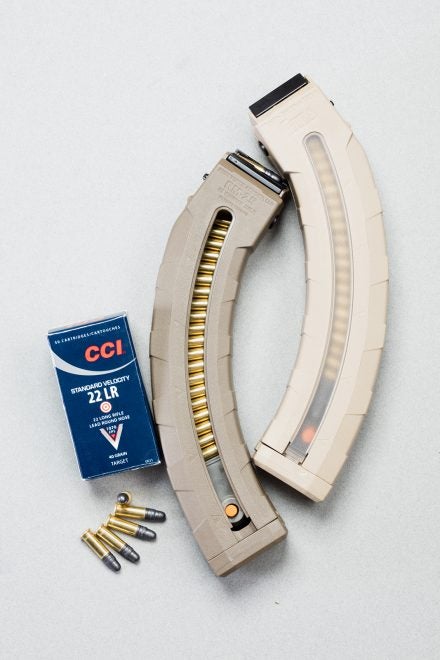 Typically, rimfire magazines offer a trade-off: either the follower is accessible for rapid loading, or the ammunition is protected from dust. High Tower Armory 10-22 magazines can be converted from one mode to another, offering easy fill-up at the range and greater reliability in the field.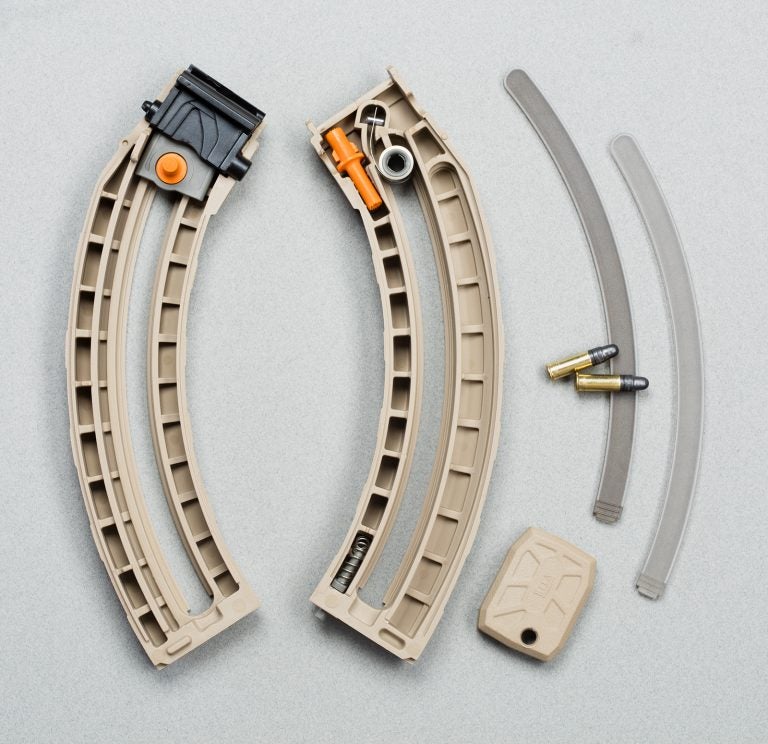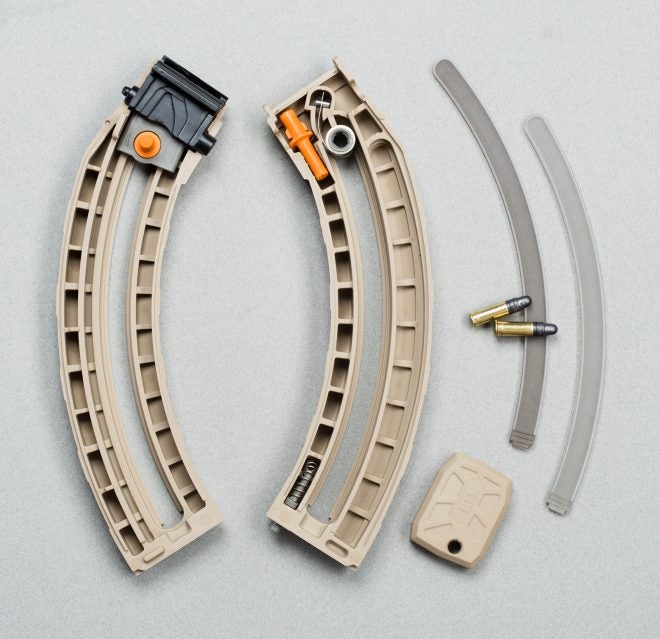 Available in four colors, these magazines initially come with smoked windows through which the round count may be kept.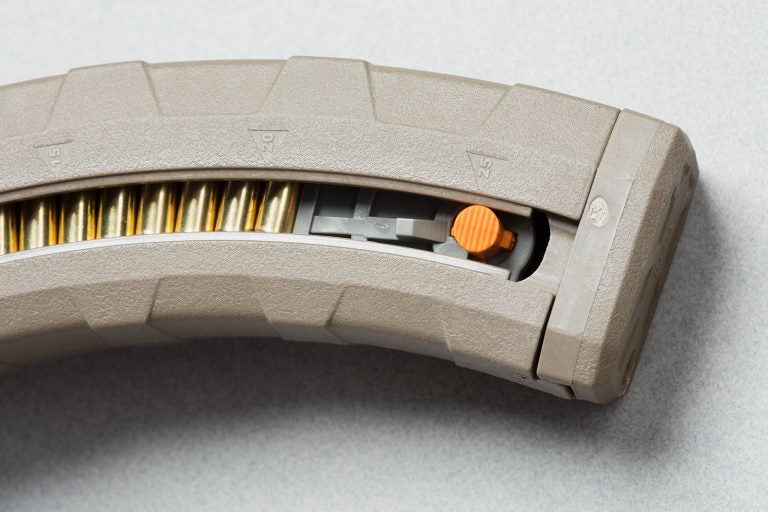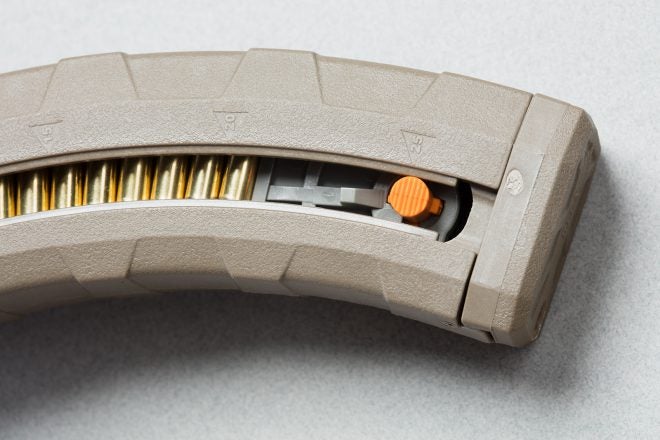 Removing the floorplate allows separation of the two halves and access to the follower crossbolt. A longer spare follower bolt stored inside replaces it, giving you a way to depress the follower for loading. The opening behind the ammo path is used for storing the side windows when not in use, and the short bolt is stored in place of the spare. Unfortunately, the size limitations of the 10-22 magazine well do not allow combining the longer follower bolt with the snap-on protective windows.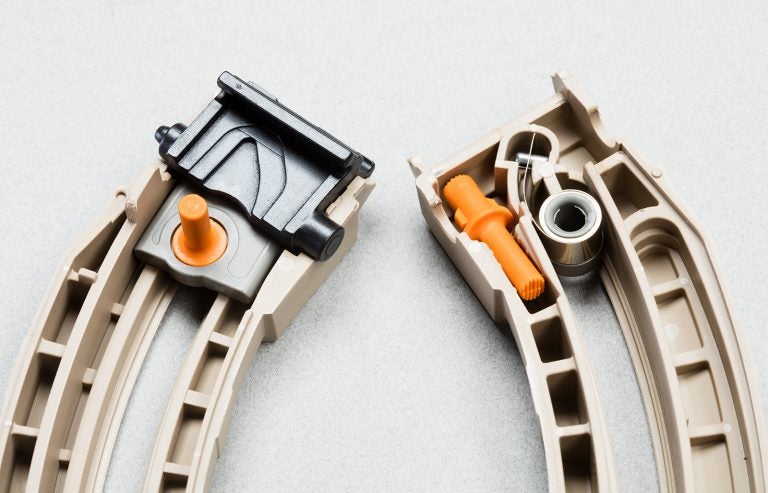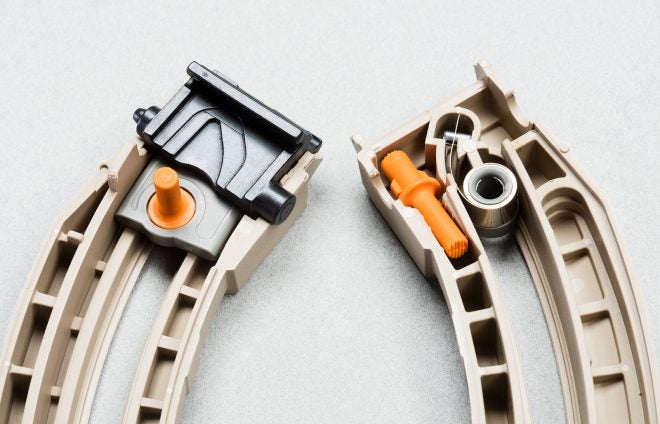 Once re-assembled, the magazine allows rapid reloading. Steel feed lips and constant-pressure springs make it very reliable with a wide variety of ammunition. This magazine is at least as good as the Ruger BX25 and the Black Dog Machine designs, with the added feature of convertibility.