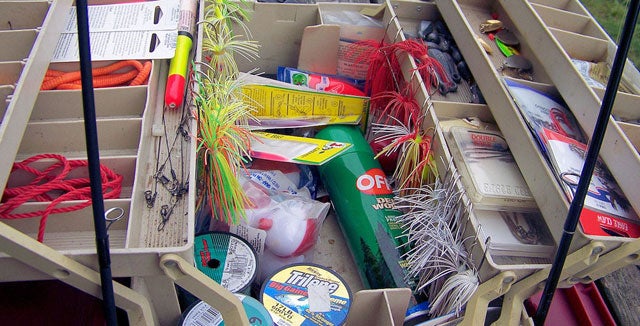 No question about it. Fall is the best time for catching the biggest walleyes of the year. Not only are the fish in prime condition after a summer of easy living, they're putting on the feedbag in a major way to prepare themselves for the coming winter.
Even better, as vegetation begins to decline and die off in northern waters, walleye become easier and easier to find, concentrating around whatever green weeds remain. Although trophy walleye are never easy to catch, at no other time are the odds more heavily stacked in your favor.
Want to stack the odds even further? Offer them something they've never seen before.
Just in time for the fall bonanza, here are 10 of the best new walleye baits shown at this year's ICAST fishing trade show. Walleye have never seen these baits before. If you're out to set a new personal best, one of these might just be your ticket.
Berkley Juke
Where shad are a principal walleye forage, the all-new Juke should quickly find itself becoming a standard in every walleye pro's tackle kit. Combining the action of wooden baits with the durability of synthetics, the Juke can be cast, trolled, twitched or walked with ease. Designed with input from top pro David Fritts, it features built-in rattles for extra attraction in low light conditions. MSRP is $7.99.
Etic Cobra Spoon

Probably the most under-rated category of artificial lures, spoons take a ton of big walleye every year. Etic USA's all-new 3-inch Cobra Spoon is a master of versatility. Fish it in a straight cast and retrieve, troll it, fish it in an erratic stop and go, flip it alongside heavy cover or even jig it vertically. Available in five colors, the Cobra can reach deep water quickly, giving it an edge when fishing fast-breaking drops. MSRP is $5.95.
Jackall Rerange Jerkbait
Jackall Tackle caused quite a stir at ICAST with its all-new Rerange jerkbait, featuring the company's unique TG Zero friction weight transfer system for incredible casting distance. Available in two sizes: 4.3 inches and 5.1 inches. Both dive to about four feet on a steady retrieve. The Rerange comes in eight colors; MSRP is $14.99.
Although fall walleye are well known for putting on the feed bag, sometimes the fish want more of a snack than a full course meal. That's when the Haira Tiny should really shine. This thumbnail-sized, shallow-diving crankbait works well on a steady retrieve, or on a slow moving stop-and-go, where it floats back up to the surface at rest. This capability makes it a natural for fishing over barely submerged weeds, often the best cover for late fall trophy 'eyes. MSRP is $8.99.
Rapala Rip-Stop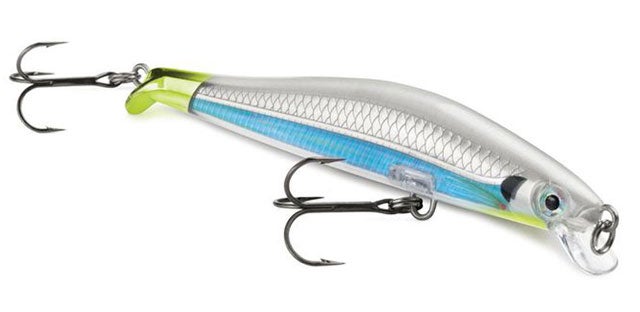 Rapala's all-new Rip-Stop jerkbait is only 3-1/2 inches long, but will achieve depths of three to four feet, making it a good choice when walleye pack into submerged weed flats. An integrated hard plastic lip, in conjunction with its unique hard plastic tail boot, provide an enticing action at fast or slow speeds. It comes in 14 different color patterns to suit any conditions. VMC black nickel fine wire hooks ensure solid hook-ups. MSRP is $9.99.
Rapala Jointed Deep Husky Jerk
The Jointed Deep Husky Jerk from Rapala swims with the classic wounded-minnow wobble, with an exaggerated tail action due to its jointed construction. Ideal for slow back-trolling or high-speed retrieves, the new Husky Jerk is said to run straight and true at a wide range of speeds. Slow-sinking properties allow this lure to be fished at any depth, while its tough plastic body houses an internal rattle for added attraction. Available in two sizes (3-1/8 inch and 4-3/4 inch), it will attain depths of 8 feet and 13 feet respectively. MSRP is $9.99.
Salmo Freediver
The new Salmo Freediver uses 3D modeling and printing technology for an ultra-realistic appearance underwater, reaching depths to 40 feet when trolled 200 feet behind the boat. At 5 inches in length and weighing 7⁄8 of an ounce, the Freediver uses long cast weight transfer technology for enhanced performance when casting into wind. Mustad KVD triple grip hooks, oval split rings, 3D eyes and an unbreakable polycarbonate lip round out its features. MSRP is $12.99.
Storm 360 GT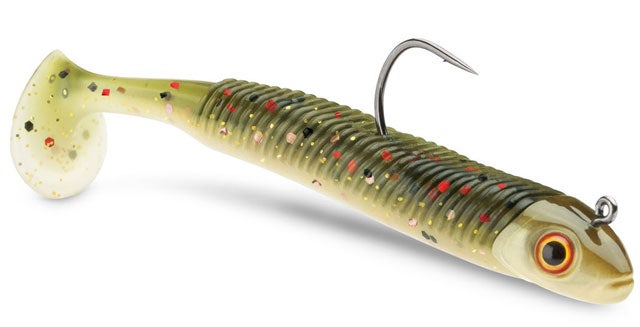 The 360GT search bait from Storm features a big boot tail and supple PVC body design for an intense throbbing action in the water that big walleye can sense as well as see. On a standard retrieve it kicks and rolls side-to-side like a distressed minnow, while a faster retrieve gives a body rolling scope of almost 180 degrees for maximum flash in stained water. The soft body is matched to an ABS-molded jig head complete with internal rattle and VMC coastal black hook. MSRP is $6.99.
Yo-Zuri Crystal Minnow Deep Diver Walleye

The newest addition to Yo-Zuri's Crystal Minnow Deep Diver Walleye series, this all-new 5-1/4 inch sized minnowbait dives to an incredible 15 to 20 feet. Choose from 14 painted and translucent color patterns devised specifically for walleye, including an all-clear version for serious anglers who want to paint their own finishes. Black nickel round bend hooks and split rings are a nice finishing touch. MSRP is $5.99
Yo-Zuri Hydro Minnow LC

The Hydro Minnow LC was actually designed for salt-water fish, but the walleye pros at ICAST were all over it and it's easy to understand why. It comes in two sizes that are both right in a trophy walleye's wheelhouse at 6 inches and 6-3/4 inches. At 1-1/4 ounce and 1-3/4 ounce respectively, these baits can be thrown for miles on even fairly heavy baitcasting gear. Depending on rod position the Hydro Minnow runs from 1.5 to 3 feet deep on a steady retrieve, making it a prime choice for fishing over and alongside submerged weeds. Available in 10 colors, with a MSRP of $9.99 and $11.99 respectively.